13 January 2022
Where We Work: Faith PR, Brighouse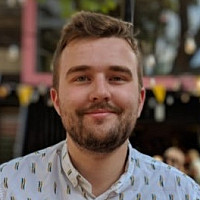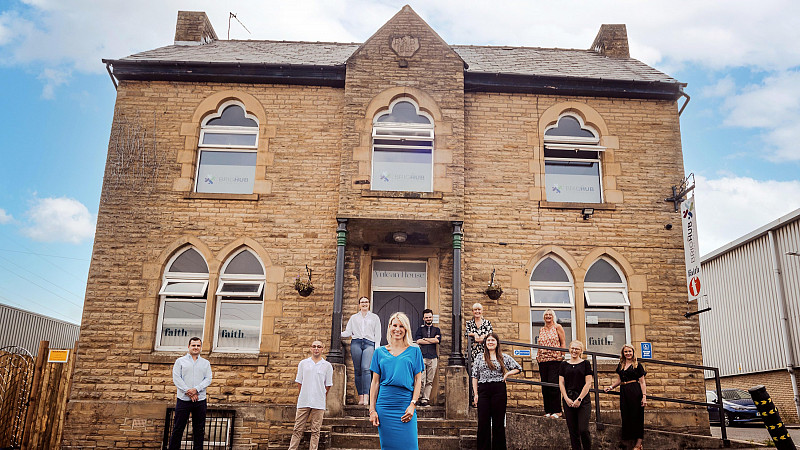 Faith PR is an award-winning PR, social media and content agency based in its West Yorkshire town's first coworking space.
The agency works out of Vulcan House in Brighouse, which was bought by Faith PR's Stefanie Hopkins at the beginning of 2021 to become coworking space BrigHub and the home of Faith.
Founded in 2007, the company works with clients including World Kinect Energy Services, Approved Food, Mid-Yorkshire Chamber of Commerce, EW Group and Twisted Automotive.
BrigHub offers hotdesking, dedicated desks and meeting solutions for freelancers, remote workers, start-ups and established companies. Prior to its purchase Vulcan House - built in 1869 - was a former pub building owned by brewers Brook and Booth, whose initials are still marked on the building.
Based in the middle of a modern business park, from around 2005 to 2019 the building was a recording studio and haberdashery before becoming the home of Faith.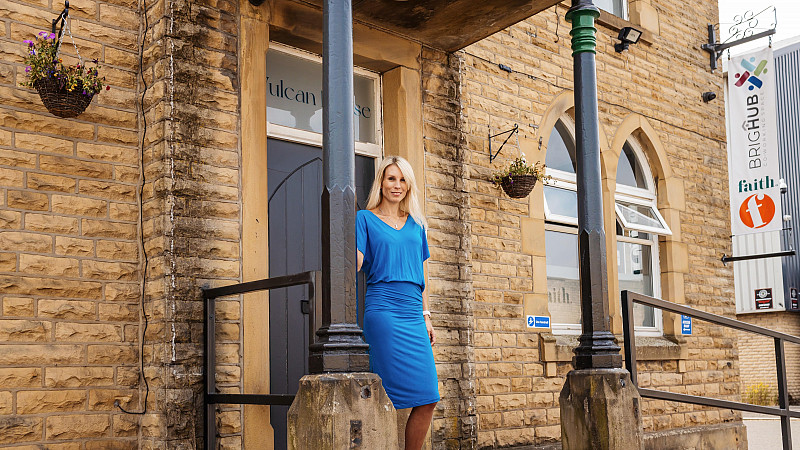 Stefanie Hopkins, Managing Director of Faith, explained why the space makes so much sense...
"Faith is based at Vulcan House, an historic Victorian building and one-time pub in the heart of the Brighouse's business district that we purchased in March 2021. The building is also home to BrigHub, the town's first coworking space to provide a supportive and collaborative shared working environment.
"I started Faith on my kitchen table 14 years ago so being able to invest in our future by buying Vulcan House, renovating it to house my team and providing a base for other freelancers, start-ups and growing firms is something I am really proud of.
"Our investment will ensure it serves the local community for decades to come by providing a perfect home for the next chapter of our journey at Faith and allowing others to begin and develop their business story in a supportive, friendly and creative environment."
Where is it?
Vulcan House, Foundry Street, Brighouse, HD6 1LT
How big is it?
Vulcan House is a three-floor building across 2,780 square feet, with a substantial open-plan office space for Faith on the ground floor as well as a meeting room.
Upstairs is dedicated to BrigHub, with three co-working rooms and a communal kitchen and dining area, which the Faith team also have access to.
The basement features a creative room for photography shoots and art workshops as well as a more relaxed breakout room. Future plans are to develop a third room and make it available for meeting and group session hire.
The outside space includes a private decking and seating area, which has proven handy for summer parties and outdoor lunches!
What happens there?
The bulk of our comms work! Services span media relations, digital PR, social media management and influencer outreach to SEO blogging, content marketing and award entry writing.
Faith PR works with big international brands who value our Yorkshire common sense, and regional businesses closer to home - who know we share their values.
While we have a flexible hybrid working model, the team come together several days a week to work from Vulcan House. On the days we are in the office, we tend to have a lot of internal catch-ups and meetings, coming together to brainstorm creative campaign ideas. 
The building is also ideal for hosting team social events such as our monthly fuddles and pizza days as well as networking events. We recently also held our Christmas party at Vulcan House - bringing in a private chef who used the kitchen facilities to prepare a three-course meal for us.
Our new creative room is also perfect for creating assets and shooting products for the digital campaigns we deliver.
What sort of work goes on there?
Our PR work always starts with insight and strategy - all clients we work with have a bespoke media relations programme built around their specific needs to deliver the desired results.
As well as campaign activations, we also run press office functions on behalf of clients and are regularly the media's first point of call for information. 
For social media, we have a dedicated in-house team who deliver organic and paid for social media campaigns to boost product sales, drive awareness and generate leads and enquiries.
We also use our storytelling abilities and journalistic skills to create high-quality, compelling digital content which is relevant to our clients' target audiences which, in turn, helps them stand out in increasingly crowded spaces. This can range from social media videos to animated graphics to SEO-optimised blog posts.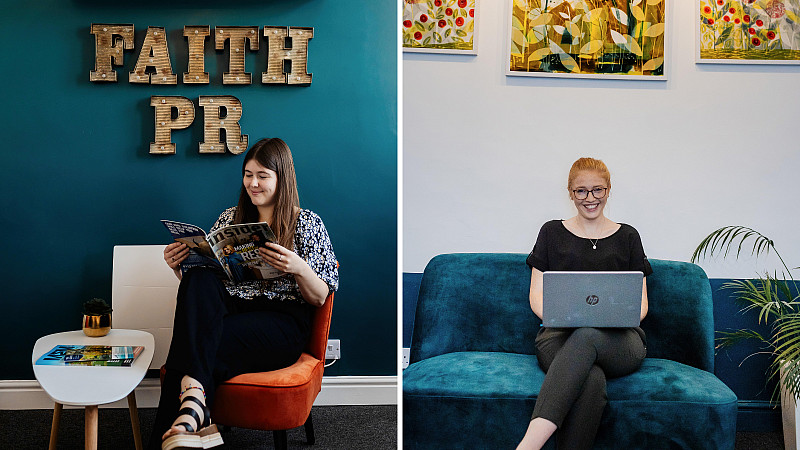 Why is the workplace appropriate?
We wanted Vulcan House to be a creative and welcoming space and think we have achieved that.
Our open-plan office lends itself to collaborative working and the individual rooms have been designed to each have their own look and feel; from formal to more informal depending on the mood and task in hand.
Artwork from local artists hung on the walls across the whole building gives it a distinctive and unique vibe. It is a characterful building that boasts every essential modern amenity for the Faith team. A soulless, white and clinical office it is not!
With us sharing the building with BrigHub, it allows the team to be part of a community of creative businesses that support each other - whether that's through collaboration, offering a different point of view, a bit of inspiration, some business advice, or as a space to generate the motivation everyone needs to excel from time to time.
Who works there? 
Faith is a team of 11 people, nine of whom work from the office at BrigHub. The team consists of Account Directors, Account Managers and Account Executives across PR, content and social with MD Stefanie Hopkins at the helm. Carl, her husband, brings his 30-plus years' experience of agency ownership to the table and supports on all things creative, while Office Manager Nicole keeps everyone in check and helps things run smoothly.
Originally never intending to build an agency, Stefanie founded Faith in 2007 after working at McCann Erikson Leeds and full-service agency JDA.
In recent years the team has expanded, in particular across social media and digital, and Hopkins anticipates further roles being created over the next year to help service the current clients on the roster.