05 January 2022
What I've Learnt: Becky Allbones, PR & Content Manager, Meta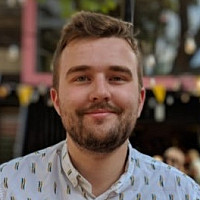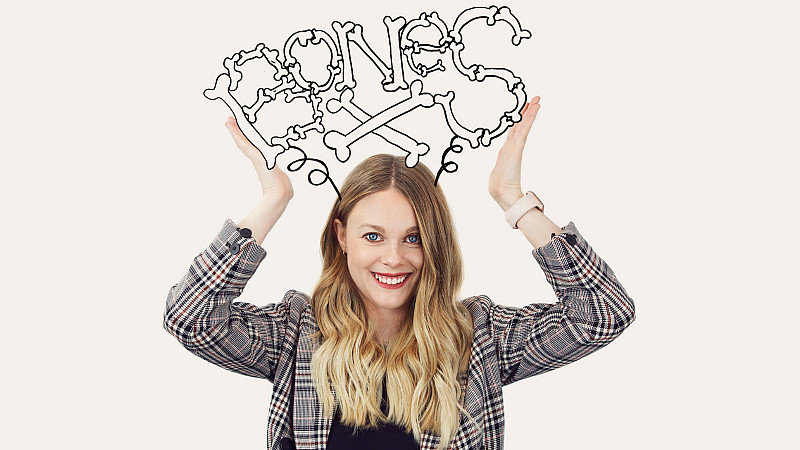 Becky Allbones is a PR and content specialist at Shopify specialist Meta, who was recently named in the Hull and Humber 30 under 30.
Meta, which was launched in 2013, employs 18 and works alongside leading brands including La Redoute, Face the Future and Butlin's.
Allbones has experience working at agencies including Brass, Jaywing PR and Summit, and is an experienced digital PR professional. She was named in the 30 under 30 list for her success pulling the Meta team together in the pandemic, helping keep others motivated and delivering impactful campaigns through COVID.
We found out what lessons Becky has learnt...
Which single daily habit or practice could you not do without?
I'm a lover of lists and a bit of a stationery queen. Each morning I'll sit down and write a daily to-do list in my neatest handwriting and then throughout the day I'll get my green highlighter out and strike through all the tasks I've completed. 
It's the tangible process of writing everything down and ticking things off that gets me through busy days, and no one day is ever the same. 
What's been your luckiest break?
Securing my first agency role in East Yorkshire and learning from the best, getting to grips with the world of digital and understanding the value of SEO. 
What's your best failure?
This is a weird one, but I think I would say being made redundant. I remember the day so vividly - going to the office, putting my porridge in the microwave, and then getting called in to a meeting room. I was absolutely distraught and didn't know what to do next. 
I picked myself up and dusted myself down. I had to be resilient, working tirelessly to find a new role. This is where I received a message from an old colleague who started his own agency.
I ended up taking on the role, moving back to my home town, and I've never looked back. The agency has gone from strength to strength and I have progressed as the business has grown. I see my future here and it's exciting to see what the next few years will bring.
What is the best investment you've ever made, either financial or time?
The best investment was being nominated as one of the Hull and Humber 30 under 30 of 2021. As part of this accolade I was invited to take part in their leadership programme. The programme consisted of 10 three-hour sessions throughout the year.
These sessions were all so eye-opening, encouraging self-awareness, being present and getting to grips with my true self. It taught me so much about my own leadership traits, understanding when I'm at my best, and how we can incorporate our own visions into values for the agency. 
Which book would you recommend others to read and why?
I recommend everyone in business should read 'Start with Why' by Simon Sinek.
This book gets to the core of the golden circle, understanding why you do what you do. It's about tapping into our limbic brain, the side that is responsible for our feelings. It'll take you on a journey of self-awareness, understanding your own purpose, why you get out of bed in the morning, and inspire others to believe what you believe. 
What one piece of advice would you give your 21-year-old self?
Take chances and be ready to make mistakes, it's the only way you're going to grow and develop. 
Stop letting your ego take control and take a step back to think about what your true self would do. 
Who or what has had the single biggest influence on your working life?
I'd have to say my dad has been my biggest influence. His working life has involved marketing and his experience sparked joy for me to follow in his footsteps. 
He set up work experience at a radio station when I was still at school and then throughout my working life, he's been someone to look up to, providing practical advice that I will always listen to and help show me the way to being a good leader. 
Tell us something about you that would surprise people.
When I finished university, I decided to go travelling on my own. I spent time in Hong Kong and then went on to Australia, travelling all the way up the coast to Cairns and then flying to Melbourne. 
Travelling on my own took a lot of guts and I really think it changed me as a person. My confidence grew tremendously and I now have so many new experiences and stories to tell. 
How will the COVID crisis change work for the better?
The pandemic has increased connections and it's amazing to see how collaborative the industry has become; especially new relationships between agencies and journalists. 
I've never had so many webinars but it goes to show the willingness that people are all prepared to share their knowledge with each other to allow others to succeed.
It's given me a much better appreciation of the industry and showcased the incredible talent that is out there. 
I'm hoping this continues and we can all keep learning from each other!
What does success look like to you?
I'm a firm believer that development and success isn't just a personal thing, it's all about being a group that rises together - or a herd, in our case. I see success as something that's constantly growing. It's stepping out of your comfort zone to develop your confidence. 
Success doesn't have a ceiling, but it means you're happy and enjoy life too!