06 December 2021
A Week in My Life: Claire Daniels, CEO, Trio Media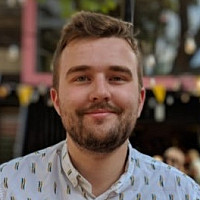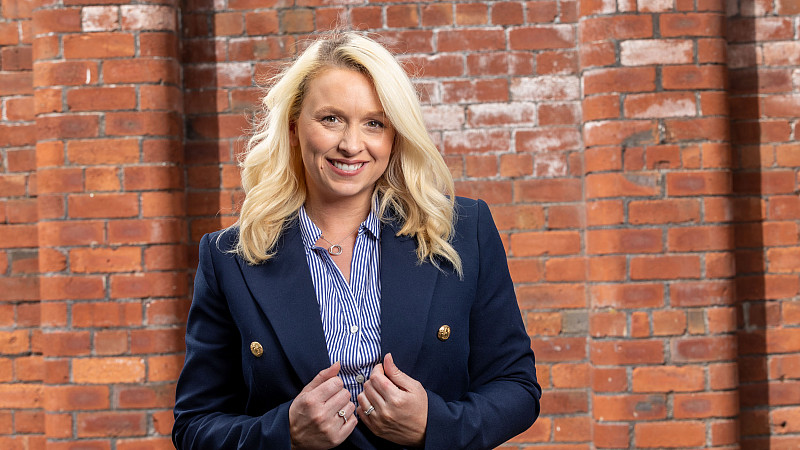 Claire Daniels is the CEO at Trio Media, the Leeds-based integrated marketing agency.
Trio's expertise spans web design, social media, SEO, video and more - and it takes its name from the trio of values that underpin its work: Performance, creativity and customer satisfaction.
Daniels, who joined Trio in 2019, bought out the original founders of the agency to take over as its owner in 2020. Previously, she held in-house roles including Head of Marketing at Smoothwall, and Head of Marketing & Communications at Netpremacy.
We found out how a week in Claire's life looked.
Monday
I start my working weeks at 6am - my SAD alarm goes off, which is designed to wake me up by light to combat the dark mornings.
I get up and feed my dog Willow and cat Harry, before heading out to the gym. Monday's workout consists of 10 minutes on the treadmill to warm up, then a 20-minute HIIT session on the spin bike and 20 minutes on the stepper. Sweating buckets but such a great way to start the week! 
Straight from the gym to work - every morning at 9am I have an All Hands meeting with the full team at Trio Media where we discuss any urgent actions or issues that we need to address as a team. Next up, I've got some job applications to review; we're currently hiring and have been inundated with applications, so we asked candidates to film a 60-second video about why we should hire them.
I watch all of these and shortlist the people I'd like to invite to interview. My morning is mainly doing this type of admin as I also have a new starter joining in a few weeks, so I've made sure I've got all the paperwork and equipment sorted.
After lunch, I start prepping for the end of year performance and strategy presentation I'll be delivering to my team. It's the first time I'll officially be sharing that we're up 40% year-on-year which has been a fantastic result during a pandemic. 
At 3pm, I have a meeting with some of the team at the Children's Heart Surgery Fund, and I'm delighted to announce I've just been appointed as a Trustee. I meet with Andy, the Marketing Manager, and Ellie, the Fundraising Manager, and discuss ways in which I can support the charity. After this, I head home and have a nightmare stuck in traffic!
Once I get home, I do another couple of hours of work on the sofa before making tea and relaxing for the evening. 
Tuesday
Another 6am start and today in the gym it's a leg and glutes workout! I already know I'm going to be hurting from that tomorrow. 
In our daily All Hands, I remind everyone of their colleagues who are on annual leave and sick leave that day and discuss any resourcing issues. Following an event last week, one of our main focuses is ensuring we follow up with everyone we talked to.
From 10am-12pm, I join the first MarFun (Marketing & Fundraising) meeting for the Children's Heart Surgery Fund. After this, it's straight onto a call with one of our content writers to brief him on a new website project we've won; I then help troubleshoot some technical issues with websites that we support. 
I quickly grab lunch before running a Confidence Workshop with my team - something we've been planning for ages! In the workshop, we cover some exercises for public speaking; making individuals stand up and speak about a random topic that they're given on the spot. 
After this, I answer some more emails before quickly popping out to get my nails done, then head back to the office as we're taking a client out for dinner. 
Dinner is at The Ivy; we have a lovely meal to catch up and talk about future plans and support we can give to our client. After dinner, we all head our separate ways, I head home to relax, then get into bed for 9pm. 
Wednesday
Up again at 6am and this morning I do something a bit different and join a yoga class instead of my normal workout. I feel like I needed it as I've been so stiff and achy! 
In the office it's a busy morning of meetings; the daily team All Hands, followed by a Christmas planning meeting with the team. In this session, we covered clients who will need support over Christmas, clients who will need our support with Christmas campaigns, and the overall planning of our Christmas marketing over December. 
Following this, I have a one-to-one with a member of my team and then another two meetings back-to-back; one a briefing call for a new website project we're starting, and the other a check-in with the work placement team at the university, to see how our work placement student is getting on (I should add she's fantastic).
A quick bite to eat on the go and I'm catching up on emails and tasks before interviewing someone at 2:30pm. We take a quick run up the stairs and back down as a team to get some energy on this hump day! 
After a few productive hours working, I then head out with the team for our monthly social; tonight, we're heading out bowling followed by a Nando's. We have such a fun night; I come last at bowling and we play in the arcades before having dinner.
Thursday
Couldn't get up this morning so reset my alarm for 7am. I skip the gym but head to the supermarket to buy a birthday cake for Colleen in the team whose birthday is tomorrow. 
At 9am we have our All Hands meeting; lots to discuss with new opportunities, onboarding new clients, and giving the team an update on recruitment.
This morning I've been helping the team with ideas for a new client social campaign and drawing up paperwork for a new contractor, plus negotiating with another.
At lunchtime, I head out to run some errands, including visiting the local company we buy cakes from (come away with a box of free brownies - result!) and one of our clients, a vegan café, to pick up some lunch.
The afternoon is more admin, chasing invoices, speaking to the bank, ordering equipment for new starters, and creating some content for PR.
I leave about 6pm and on my way home pop in to see my mum. I get home at about 7:30pm, get straight into bed and work until 10pm - I write the content for a new page on our website, write a blog post, do some keyword research for Trio and some optimisations for our website.
Friday
Back to the gym this morning. I run 5K in 35 minutes then go in the steam room for 10 minutes before getting ready for work. The day starts shaping up - in our All Hands this morning we discuss a lot of marketing for Trio after it being on my mind last night, then get into our plans for the day.
At 10am, I have a one-to-one with a member of my team, followed by another interview. At lunch, I order a Wasabi as I work through and have a call with the Chair of Trustees at the Children's Heart Surgery Fund.
In the meantime, my team are having a 'cultural mixer' with one of the potential new candidates; this is a process we always do where candidates can meet the team without me, to get a feel for the business, and in turn the team can provide their feedback on whether they think that person would be a good fit. 
In the afternoon, I'm working on a lot of new business opportunities, speaking to clients about new projects and helping the sales team with brainstorming ideas for their prospects. Normally, we'd have a sales meeting at the end of the day but we're all so busy it doesn't happen today. 
I go home to crash and burn - my husband has cooked dinner then I'm in bed by 8pm as I'm not feeling well.