11 November 2021
Be a David: How to win at ecommerce in a world full of Goliaths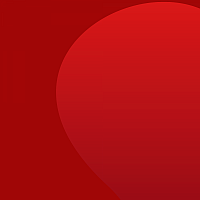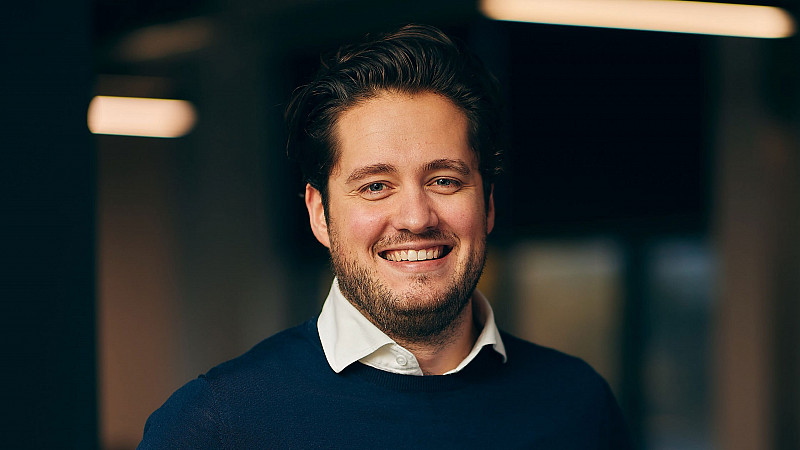 Becoming successful at ecommerce gives brands plenty of opportunities to make significant profit and attract new customers. But with massive businesses like Amazon and eBay triumphing in the space, SMEs need to think outside the box.
Dom Mernock, Director of digital agency Engage, says brands need to be more like David in a world of Goliaths and consider different ways to make them stand out in a crowded marketplace.
With global ecommerce forecast to exceed £3.4 trillion in 2021, effective strategy and planning has never been more critical for success online, growing revenue and market share.
Goliaths like Amazon continue to invest heavily in keeping customers within their funnels and on their platforms, so competition is fiercer now than ever. If brands are to succeed, they need to consider the whole journey across multiple touchpoints, and really get under the skin of customers' needs, wants, and feelings.
We know from the biblical story that Goliath can be defeated. Smaller brands just need to think more like David.
Replatforming is key
Performance marketing strategies that drive traffic to poor online websites never deliver the equivalent value as those layered on top of best-in-class solutions. Slow websites that are hard to navigate and don't delight customers don't convert well, as users will be put off completing their purchase and staying on the website.
Goliaths such as Amazon and Facebook then invest heavily in increasing market share by developing websites with user experience at their core, keeping customers on their platform.
Smaller businesses should remember that these major companies can be defeated with a faster, well-executed strategy with replatforming at its core.
Many brands can be reluctant to rebuild and replatform their website, even when it's a weak link in an otherwise effective ecommerce and marketing strategy, preventing a drive in sales and customer loyalty.
Issues arise when there's a significant delay in commencing replatforming, leading to more opportunities being missed, and competitors gaining ground - increasing market share.
Various research supports the argument for replatforming: 53% of mobile site visits are abandoned if pages take longer than three seconds to load; two seconds is the apparent threshold for ecommerce site acceptability; and site speed is a confirmed ranking factor by Google.
Rebuilding a website and replatforming can be a significant investment and time consideration. However, ambitious, growing brands which take the plunge will reap multiple business benefits, drive new customers and brand loyalty, and reduce the risk of competitors capitalising on delays.
Why replatform?
When it comes to specific reasons why replatforming an online presence could be the best decision a business can make, there are various factors to consider.
These days, site speed is crucial. It impacts dwell time, bounce rate, SERP ranking, brand reputation - the list is endless. Never before has the speed of a website been so closely linked to revenue. Through a combination of clean code, AI and optimised hosting infrastructure, a speedy website can make or break an ecommerce strategy.
Offering customers a frictionless online experience will ensure they keep returning for more.
A properly planned replatform is the perfect opportunity to optimise every single touchpoint in the customer journey; from how they navigate through to checkout, to the onboarding experience when signing up to a newsletter. Crafting an exceptional online experience will deliver equally exceptional results for any business.
There's nothing like launching a brand new best-in-class website to give brands a new lease of life. While looking to competitors for ideas and inspiration can be a useful tool, it's important to stay ahead of the curve to beat the competition.
It's not only customers which will reap the benefits of a new website; a business's team will be proud to work somewhere leading the way in online experience.
Craft an exceptional experience for your customers
Smaller brands are often able to deliver far more curated and personal shopping experiences than giants like Amazon or eBay. When selling direct to consumers, smaller brands can own the whole journey and ensure the user experience is effective. This presents an opportunity to really delight customers and convert them into brand champions, therefore building loyalty and repeat custom.
This is often the achilles heel of large organisations, which by their nature are a lot more sterile and corporate. Customer service for a larger brand can often be trickier than for an SME with so many people buying from the seller.
Smaller brands should remember that the more personal touches they can put into their customer contact and service, the more likely they are to give people a great experience and outsmart major competitors.
It's not only exceptional experiences which are crucial. Brands need to be different and think outside the box if they're to compete against various marketplaces. Amazon offers customers an extremely easy shopping experience, and smaller businesses must think about unique ways in which they can appeal to target customers.
Right people, right place, right time
Great websites with poorly thought-out performance marketing strategies are a recipe for wasting money. Unloved, automated campaigns that are left to run unattended will only serve adverts to the wrong audience, for the wrong product.
Developing a digital strategy with target customers in mind will ensure that budgets are spent efficiently and products will reach the right people, in the right place and at the right time. Not only does this increase the effectiveness of paid activity, but it's easier to track and demonstrate a measurable return on investment.
Strategy and planning
Strategies and projects should be meticulously planned with performance and customer experience front-of-mind. This will ensure design and build is underpinned by great strategy and insight.
A team should always take the time to understand the business, any challenges it faces when it comes to effective ecommerce, and target audiences. Experience is also crucial as this will enable an effective strategy to be devised and developed, and creative solutions to be delivered quickly.
An effective strategy should keep control of customers, build a business they love and trust, and focus on a longer and bigger funnel with the aim of pushing for more significant methods of recording successes - and lifetime value.
There are various factors that SMEs need to consider if they're to beat the Goliaths of the ecommerce world and become a success. From replatforming to creating an effective new strategy, it's important to have a holistic approach to ecommerce if customers are to be retained and new business is to be won.