04 October 2021
A Week in My Life: Sharon Smith, Sales & Business Development Director, Hop Software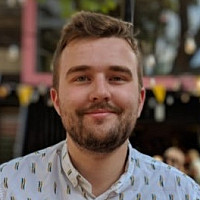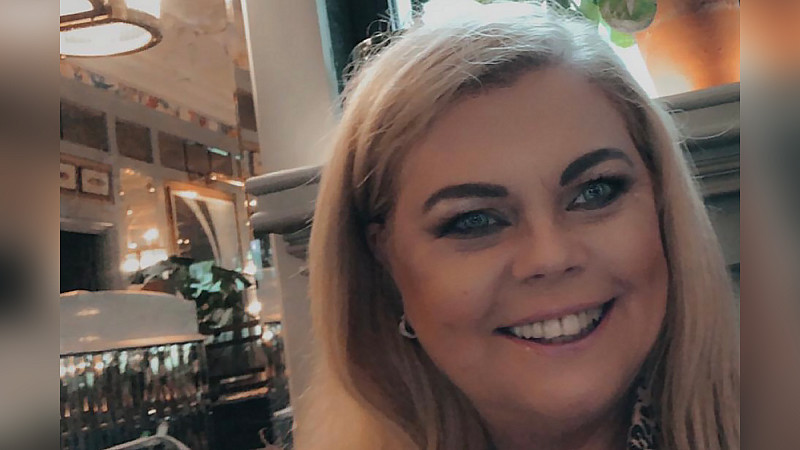 Hop Software is a property management system (PMS) provider and digital agency with offices in Chester, Edinburgh and South Africa.
The platform offers solutions including its PMS, Multi-Property System, digital marketing services across search, PPC, SEO and content, plus HopContactless, intended to keep guests and staff safe.
Sharon Smith is the platform's Sales & Business Development Director, helping hospitality businesses manage their properties, teams and operations. An experienced sales leader, she has worked in directorial roles at companies including Caboodle Technology, Candor UK and Premium Medical Protection.
She operates from the tech provider's Chester office. We found out what a recent week in her life looked like...
Monday
After starting my day off with an alarm at 6am, I check my emails and scan social media platforms for the latest industry news before dropping my four-legged best friend, Alfie, off at doggy day care and heading to the office.
Cue the Monday morning catch ups with colleagues - but first, coffee. Our weekly team meeting kicks off first thing on a Monday, where we cover the week's actions and objectives and discuss solutions, approaches and ideas for clients. Importantly, this week we also discussed new client websites that were due to go live, which is always an exciting time for the team.
Next up is our Onboarding and Support team meeting, during which we review the states of our new PMS clients, discuss which ones go live this week, and ensure that all is running smoothly with existing clients too. It's vital to our team that our clients remain happy - even on a Monday morning! 
Following this, I join the weekly Heads of Department meeting for the next couple of hours, to make exciting plans for our Christmas Party! I then head on a very much-needed lunch break. The afternoon then consists of catch-ups with a couple of strategic partners, and planning our next round of joint marketing campaigns.
To wrap up a meeting-heavy day, I have a monthly one-to-one with a member of the marketing team. Keeping our clients happy is important, but keeping our colleagues happy is just as crucial to the smooth running of the business. And finally - home time. I sit on the M56 for a while, which seems to have transformed into a car park, collect Alfie, and take a quick trip to the gym before rushing home to the chaos of dinner and homework. After a busy day, the only option is to relax and enjoy the escapism of MasterChef.
Tuesday
Working from home today. I love being in the office with the team, but a break from the 6am start is always a blessing.
Nonetheless, my normal routine continues: coffee, emails, and responding to teams. I check hospitality publications for the latest industry news to make sure I'm in the know ahead of another busy day, then spend my morning working with our wonderful clients.
The first includes working with a partner and her client, moving them across to our Hop PMS and scoping a digital marketing project. This is followed by a PMS demo with a potential client in Cardiff - I still like to be hands-on at the company, as it gives me great insights into the needs and requirements of the hospitality industry looking for tech.
Next up, a review meeting in the afternoon with a member of the ever-busy sales team. Following this, I score several brownie points with my daughter by picking her up from school in the pouring rain. No coat in sight - not cool when you are a teenager, clearly!
After heading back to my home office with a sopping wet daughter in tow, I start planning the setting up of our client forum with our Brand Manager, which is very exciting as we have been working on this for a while and can't wait for the launch. Scotland, here we come! After another round of emails cleared, it's time to stretch the legs on a dog walk before enjoying my standard Tuesday night entertainment - ironing. I'm sure the neighbours are secretly dropping theirs off as it's never-ending!
Wednesday
Sunshine this morning, which is always a good start to the day. Today is strategic planning day; Hop is looking for substantial growth over the next 12 to 36 months, both in the UK and overseas, so we spend an exciting morning reviewing options of acquisitions, resellers and new strategies.
The growth plan is a brilliant project to be involved in, and it's great to feel that the future is looking bright. I manage to grab some time for a quick lunch and sit in the sun before jumping on a call with a Hop client facing many challenges with staff turnover and shortages - some common concerns in the industry following the pandemic.
We discuss the challenges in detail, and put a plan in place to assist with further training and get everyone up to speed with the technology. It's always good to be able to help, and after all, happy client, happy life. Next, we review and sign off our winter marketing campaigns - and further discussions around Christmas (it's too early, I know!), before booking train tickets for the forthcoming hospitality exhibitions in London.
We can't wait to catch up face-to-face with partners and clients - it's been a long time coming! Having been desk-bound all day, an hour's swimming tonight helps me burn off some energy before Mum's taxi opens again for the evening. Finally, it's food and a switch off in front of the TV.
Thursday
My morning starts before my 6am alarm, as this time it's the cat who is demanding some attention. After a much-needed coffee and dropping Alfie back at doggy day care, I head to the office.
A busy and varied day today, full of exciting prospects for the team. We're all about thinking outside of the box at Hop, so we hold a workshop with our sales and marketing teams on lead generation. It's informative, and great fun, with a multitude of creative insights from both sides of the team.
After this, I review industry news on social media and ponder whether to go to Sainsbury's or M&S for lunch. M&S wins - we all deserve a treat sometimes!
Following a delicious, albeit expensive lunch, I scope a new website build proposal with one of our Digital Account Managers. The site needs to have a real 'wow' factor as the hotel is truly outstanding, so we put our heads together to create the proposal with a quick turnaround, as the presentation is scheduled for Friday. No pressure!
A weekly review with our Brand Manager is next on the list, and during this meeting we take a deep dive into the stats from social campaigns, PPC and website visits, and ensure they're all ready to go live for the following week and that we're on track for the rest of the month to achieve our marketing KPIs.
Home time again - the days fly by when you're busy! Following a few late-night emails which need replying to before zoning out, I spend the remainder of the evening channel flicking. Peace at last.
Friday
The final day of the working week starts with a catch-up with the marketing team and a review of current projects - there's lots going on at the moment at Hop, which is always brilliant news.
Following this, we have a conference call with a potential reseller in South Africa, and EPOS partner in India. I'm a real jet-setter today! On Fridays, I always allocate a bit of time to catch up on never-ending admin.
This week, I also use this time to put some dates in the diary to get back out to local networking events in the North West, and contemplate how good it is to be getting back to some normality. After non-stop emails and calls throughout the afternoon, finally the weekend arrives. No feeding the zoo today I decide, instead we'll head to the village pub and enjoy one of their amazing chicken kebabs, with a glass of Chardonnay - or two!