27 September 2021
A Week in My Life: Hayley Roberts, CEO, Distology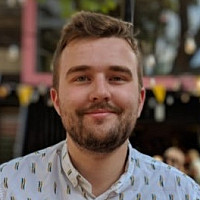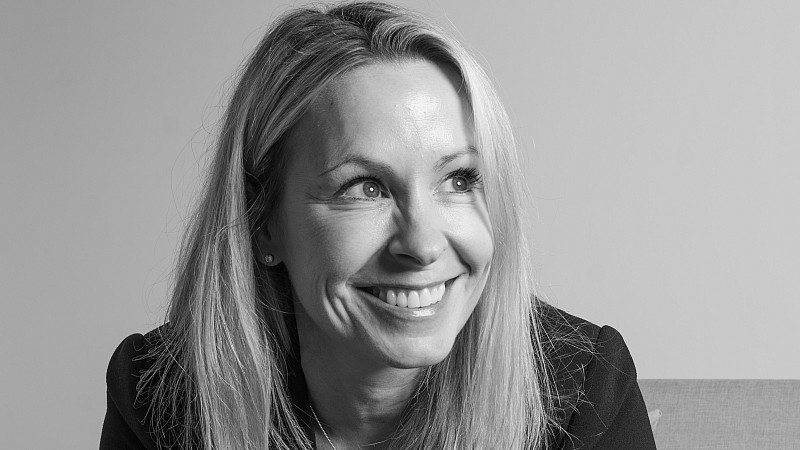 Hayley Roberts founded Distology, the Stockport-based specialist IT security distributor, in 2014.
Distology is headquartered in St Peter's Square, Stockport, and also has an office in Amsterdam. Over the course of the past two years, it's more than doubled its the size of its team to 50. In March this year, it received investment from private equity firm NorthEdge and announced its plans to expand services.
Roberts, who is passionate about women in STEM roles, is also working to change the perception of cybersecurity as a male-dominated industry and wants to build a unique company culture at Distology.
We found out how a recent week in her life looked...
Monday
I would love to say my day starts at the crack of dawn and that I get up, work out, then answer 100 emails before I head to the office. Truth is… I don't.
But I used to - before I realised it wasn't sustainable for a healthy work-life balance, especially when you fill other roles in your life. Monday nowadays is about ensuring my team has a positive start to the week. At 9:30am, we get together to discuss our activities for the week, flagging any key priorities. Then we have a quick sales catch up, discussing the week's numbers, what's in the pipeline and what we're expecting to land.
The remainder of the day is focused on planning my to-do list and ensuring I'm effectively supporting the management team, by giving them the time they need. I've admittedly been guilty of overlooking this in the past, concentrating on filling every second of the day. However, I now focus more on making sure I'm available when my team needs me.
I know that providing the next generation of talent taking Distology forward with the support they need will be instrumental in helping us to successfully scale the business over the next few years.
Tuesday
Tuesdays are my Channel Community committee days. The Channel Community is a networking platform that I am co-founder of. It sits outside Distology and was set up to create a safe space for people working in the distribution channel, namely cybersecurity software vendors, resellers and distributors, in order to discuss and share ideas and best practices.
We also match mentors with mentees, so we can actively help further develop and support talent across the industry. Tech is the fourth industry I've worked in and I'm a big believer in transferable skills - especially when there is such a huge digital skills shortage across the UK, yet so many exciting opportunities out there.
The industry is growing so rapidly and I'm passionate about helping those who are interested in a career in tech - but aren't quite sure where to start - get to where they want to be.
Wednesday
My Wednesday is focused on horizon-gazing and planning for the next three to five years. I iron out our metrics and meet with my senior leadership team across our sales, marketing and technical departments, to discuss how we're going to reach our goals and successfully grow.
A good chunk of my time last year was spent preparing the company to seek investment. We now have private equity backing and can really focus on scaling the business. I look at where we want Distology to go as a business, how we're going to build the brand, and who we need to be speaking to in the vendor and partner communities to get there.
I spend a lot of time speaking to new technology vendors, across the whole cybersecurity sphere, and regularly dedicate time to research new tech and markets we should be targeting. I then spend much of the afternoon meeting with our new Chief Product Officer, who helps determine where these products fit in the market as well as how they may complement our existing portfolio.
Thursday
Board meetings are now a monthly feature in my calendar - and a large part of my day today. We don't just focus on sales figures, but also how our team is growing and the provisions we need to make to generate better quality transactions with our reseller partners.
The value plan we've created forms the framework of our board meetings. I also discuss how we're progressing with our growth strategy with our chairman and investor. Recently, I've spent my afternoons judging some of the amazing Women in Channel award entries that have been submitted this year, as I was invited to be a judge on the panel. It's always amazing to see the work the talented women across the industry are doing.
Friday
Earlier in the year our new Head of People Success joined us to help drive the business forward and really shape our culture further.
Our people are our biggest asset and on Friday we meet, alongside other members of the management team, to discuss recruitment and talent development. We've really focused on building a people-centric culture at Distology and always end the week in the office by doing team shout-outs, during which we celebrate our achievements with a beer. Then I head home and close off the week with a glass of wine and some family time.