20 September 2021
A Week in My Life: Hannah Anderson, Director of Social & Creative, Kyma Media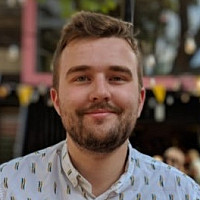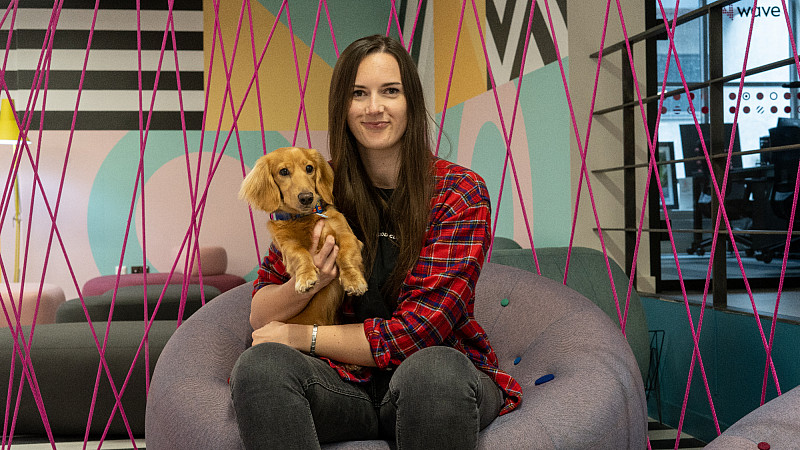 Hannah Anderson joined Manchester-headquartered Kyma Media earlier this year, moving from Social Chain, the agency and social giant she co-founded.
Anderson held a range of directorial roles at Social Chain from its launch in 2014, and was a key public figure for the agency. She was named in The Vogue 25 most influential women for 2018 at the age of 26, along with names like Dua Lipa, Karen Blackett of GroupM, and Carolyn McCall of ITV.
At Kyma, Hannah oversees the social-first publisher's output. The agency is part of the Kairos Group, which was founded in 2015, establishing itself in Manchester this year in Ancoats and launching a significant recruitment drive.
We found out how a week in Hannah's busy life looks...
Monday
At the moment, I'm working from home so I am able to wake up relatively late at around 8:30am. My girlfriend is not a morning person, so I make her a cuppa and make myself one too before getting ready for Kyma's 9am start.
We start the morning with a 9:20am scrum. This is a meeting where the entire Kyma team comes together to look to the week ahead. We usually start with general chit-chat, which is often about football or the latest gaming news! We then go round team by team, addressing our goals for the week.
The rest of my day is quite meeting-heavy, setting up the teams for their week and checking in with everyone. I might do some analysis of our pages or check in with our creators too. The business shuts down for lunch at around 12:30pm and everyone has an hour to recharge, relax and eat!
I sometimes take my dog George on a 15-minute walk on lunch to clear my head, and also to chill him out so he naps in the afternoon. We then clock off at 6pm and I go off to football practice at 7:30pm. I play for the Worsley Wanderers women's team in goal!
Tuesday
Tuesday is often more head-down work than Monday. I have fewer meetings, but more focused work. We're building a business, so there's plenty to get on with!
Each week is different, but this Tuesday, I start at 9am with a marketing meeting; going over our Kyma rebrand which is in the works. We also discuss a talk that I'm doing tomorrow at the time of writing this! After the meeting, I spend some time feeding back in writing to the branding specialist on how we want our brand to look and feel. Exciting times ahead.
In the morning, I also speak with our GamingPlus team about the next steps for their new gaming series, and get some core actions down. Throughout the day, outside of meetings, I work closely with some of our creators who we're building new shows for on Snapchat and Facebook.
I feed back on videos and set up branding in the backend of Snapchat. After the day's work, I head to the train station to head to London for my talk at Social Day tomorrow!
Wednesday
A typical Wednesday will usually be quite similar to Tuesday - meetings that span across different aspects of the business.
Recently we worked on development paths for the team. These are something that I built with the HR team as a way to track performance, but also to give team members the tools and guidance to develop within their roles and beyond.
This Wednesday, I'm heading to Social Day to speak about growing communities, and how empathy is the main thing you need to do so. I'm excited to speak in front of a crowd of people again!
The last time I did so was in 2019 in Warsaw for the NATO communications conference so I'm looking forward to feeling that buzz again! I'll then head back up to Manchester, as I'm playing a football match in the city centre. If we win we'll be promoted!
Thursday
Thursday will again be a combination of meetings and deep work. On Thursday, I amend contracts for new creators we're onboarding, and send them out.
On a Thursday, I will also often have 1-to-1s with team members, to check how they are, how their week is going, and see if there's anything they need from me. With so many new members of the team, as we scale this is of such importance to ensure they feel supported and comfortable in their new roles.
Thursday evening will likely be a chilled one. My girlfriend and I will sit down after work and watch some series or another on TV. Recently we've been watching Vikings, which is great, and made me want to dive back into playing Assassin's Creed Valhalla!
Friday
On Friday we have our second scrum of the week. It's different to the Monday scrum and is more of a reflection on the week - looking back on what we've achieved as a team as we continue to grow this amazing business.
Every week, we have something new to celebrate, whether it's for record revenue, having signed a new creator, or winning a great piece of new business. Within the team, Friday is a day of writing reports, scheduling content for the weekend, and looking forward to it!
We finish at 4:30pm on Fridays so everyone can enjoy an early start to the weekend. On a Friday, I might go out for drinks with friends, or opt for a chilled one. Usually I'll have a cheeky can of cider or two regardless!