31 August 2021
A Week in My Life: Alex Bright, Founder, PACC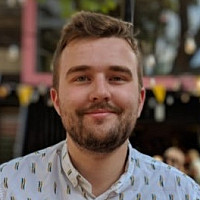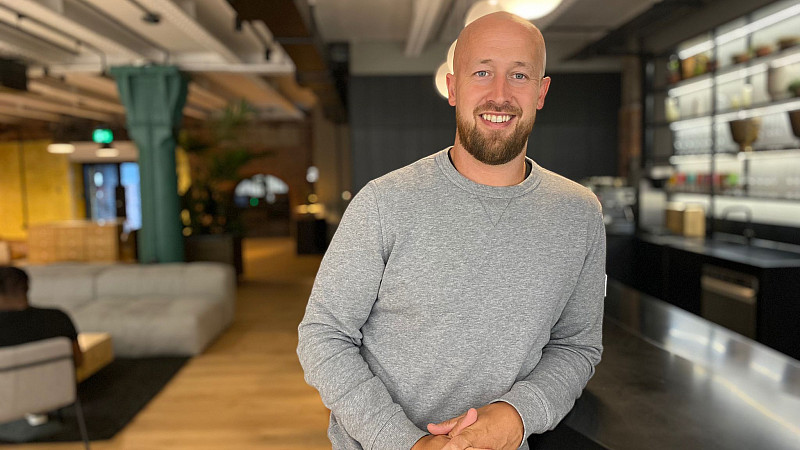 PACC is a Manchester-based candidate profiling and cultural compatibility consultancy, working primarily with tech companies.
The consultancy, which was founded by Alex Bright, provides candidate assessment and employee engagement services for clients, working directly with businesses to understand top performers' mindset and characteristics, using insights to find the right new talent.
Bright launched the business in 2017, and focuses on tackling the current gap in tech skills.
We found out what a typical week in his life looks like...
Monday
Every weekday starts in pretty much the same way: up at 7am, make myself a brew, then check my emails. We work with a few Australian clients, so this is a good opportunity to check in with them, respond to any emails I can deal with immediately, and get the ball rolling for the week ahead.
Around 7:30am, I take any Australian calls that have been scheduled. This is a convenient time for all of us and because our clients there are pretty upbeat and positive, it's a great way to kick off the working week. From there, it's into Manchester city centre to the office.
We open things up with a team meeting. This is a good way to plan out the week ahead, list out client deliverables, and make sure everyone is on top of the projects we're working on. Once the timeline is established, I make sure the rest of the team is good, and it's time to crack on.
Today, I'm reviewing the early prototypes of a software tool we're having built to streamline our process. I like to be hands-on with this sort of stuff and after checking progress out myself, I get a second opinion from my brother Sam who works in tech and builds solutions for a living. I trust his opinion so invariably run such things by him for an informal view. After work, it's off to the gym before heading home.
Tuesday
After a similar start, I conduct a top performer analysis on behalf of one of our clients, Expedo, as they want to recruit a customer success manager (CSM). In order to find someone with the right qualities and personality fit, I spend time speaking with one of their highly successful existing CSMs.
I take him through a semi-structured interview which we've designed to understand the characteristics and skill sets of top performers. Essentially, the interview is designed to hone in on what makes them perform so well and succeed in their role. I ask a set of carefully created questions and have a prescribed list of 'listen-fors'. The call is recorded and once it's over, I sit with my team to listen again. This enables us to start developing interview criteria for applicants and tailor our selection process.
In the afternoon, I plan for tomorrow when we'll be interviewing senior developers for KeyPay, a SaaS company that provides cloud-based payroll solutions globally. They operate in a rapidly growing market that's proved to be resilient throughout the COVID crisis. As a result, they've asked us to recruit candidates for a number of senior roles.
Tuesday night is rugby training, which I love. I play at Bowdon Rugby Club and have done for the best part of five years. Training can often seem really unappealing, especially if it's raining, but I always feel better for having done it.
Wednesday
Depending how training's gone on Tuesday night, I might be feeling a little sore on Wednesday. But it's back up at 7am to take the directors at KeyPay through the day of interviews we have lined up.
KeyPay initially appointed us to hire for them in the UK but pretty quickly asked us to extend our remit to Australia as well. This is something we're proud of and despite the distance and time zones, it's a relationship that works well. After the KeyPay call, I hop on the tram and head into town.
Our office is in Bonded Warehouse, Castlefield - it only takes around 25 minutes on the Metrolink from where I live in South Manchester. Now it's time to begin the candidate selection process for KeyPay. I find it useful to do interviews consecutively and so have five shortlisted developers lined up across the day. The way we interview is by setting a series of benchmark scores - which we established by analysing a top performing senior developer at KeyPay a few weeks ago - and then scoring each question response.
We aim to limit bias by conducting via telephone, with a focus on front-of-mind responses from the potential recruit. Each interview takes an hour or more - it's a time-consuming process but well worth the effort. The candidates who achieve the benchmark score will be put forward to KeyPay.
I leave work feeling satisfied at having been able to put forward two high quality options. Tonight it's a different-shaped ball as I play five-a-side football in Ardwick, Manchester. I play with colleagues from PACC, my brothers, a handful of their employees, and a fairly fluid group of friends. My three brothers are all based in Manchester and getting them down for a run around after work is one of my favourite parts of the week.
Thursday
A busy day starts with a team meeting to discuss and review the KeyPay project. I assess the previous day's interviews, gather everyone's feedback and see if there were any lessons to be learned.
Next, it's onto the Expedo project. After conducting a top performer analysis earlier in the week, we devised a list of interview questions to ask candidates. Before starting the recruitment process, I put these questions to the same top performer to see how they score. If they score well, then the process has worked. If they don't, then it's back to the drawing board to review the questions.
Happily, they do score well, and we've got our interview sorted for that role. I spend the afternoon fine-tuning things with Sam (my first employee, who has been with PACC from the start). He's an important part of how we run things, a really decent guy and a hard worker. We begin identifying candidates for the Expedo CSM role. Screening will begin next week, with the candidate selection interviews taking place the week after. Thursday night and it's rugby again. We've got a game this weekend so the session will be a little lighter. It's just good to get out and run off a bit of steam.
Friday
I check in with Expedo to keep them in the loop about how things are progressing. How Friday pans out depends on how things have gone during the week.
As things stand, we've done what we wanted to do and ticked off everything we set out to achieve in the Monday morning meeting. I have a meeting with a friend of mine - Kristian from Total Processing, an ambitious fintech firm looking to scale up their sales team. It's an informal chat about how we might be able to help them expand.
After that I run through my emails, make any last-minute calls and write up a provisional plan for next week. It's been a good week. Everyone's worked hard so we'll wrap things up at about 4pm and head out for drinks. It's important to unwind and it's good to reward the team for their hard work. I'm proud to say we're not the kind of toxic workplace that trades unpaid overtime for a few overpriced Friday night drinks!
We used to be based in a WeWork facility, which came with the added benefit of free beers after tying things up for the week. These days we're always up for trying new bars. Recently, we had some ropey Guinness in an Irish bar in the Great Northern Warehouse. The floor was sticky and the Guinness wasn't great but it was a fun way to end a rewarding week.