24 June 2021
Where We Work: Engage, Leeds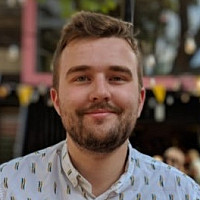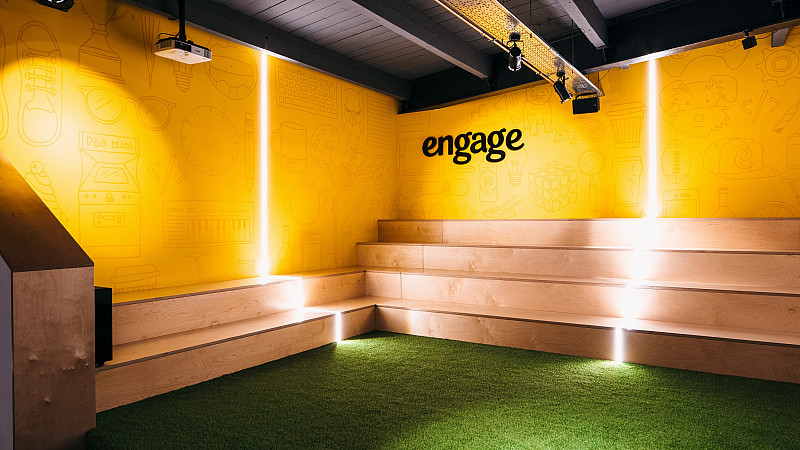 Digital agency Engage moved to Munro House in Leeds back in 2013, expanding its footprint in the historic venue in 2018 when it took over and refurbished the whole of the building's first floor.
Munro House sits in what is now Leeds' Cultural Centre, following the redevelopment of Quarry Hill and construction of The West Yorkshire Playhouse. The area is now home to BBC Yorkshire, Leeds College of Music, Northern Ballet and more.
The building which Engage operates was originally called Union House and has a history housing The United Yeast Co, Walter Wraggs motorcycles, and tailoring businesses. Engage was Leeds' first Certified B Corp and works with leading clients like Yorkshire Tea, Taylors of Harrogate, Premier Inn, Heinieken, and Coronation Street.
The agency offers the full package of digital marketing solutions - across marketing, performance, development and design services.
Dave Wrightson, Co-Founder of Engage, explained what makes it special...
"We wanted to create a spacious, creative and welcoming workplace in the heart of Leeds for our team and visiting clients. A space which reflects our values of social culture and collaboration, and has all the facilities that a modern and forward thinking team could make use of. After living in the space for three years we're confident we've achieved that."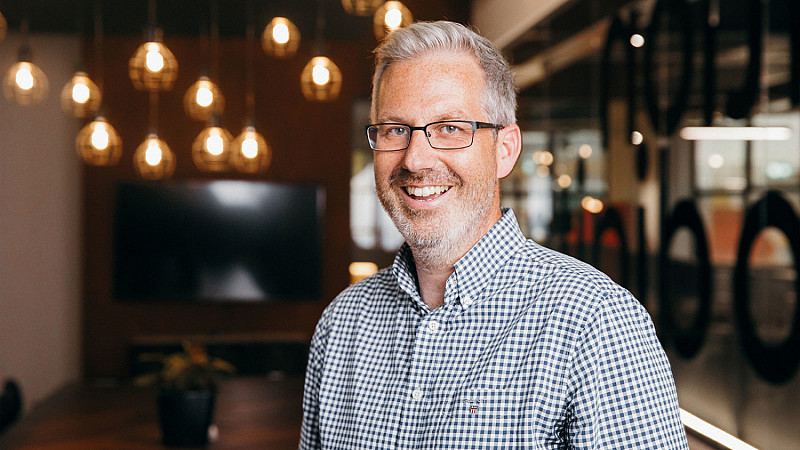 Where is it?
Munro House, Duke Street, Leeds, LS9 8AG
How big is it?
It's a 6,000 square foot office space zoned into large four person workdesks, a boardroom, three smaller meeting rooms, two work or meeting booths, and a theatre with projector and bleacher style seating.
The space also boasts a fully featured gym with weights and cardio options, bike storage and workshop, shower facilities, and two kitchens with full cooking facilities - plus a wine and beer fridge.
What happens there?
We wanted the office to feel like a space where people actually wanted to spend time; a space that enriched their working life. That's why it's a very social and collaborative space with the theatre and booths being a real highlight.
Our two kitchens provide proper cooking facilities, enough that we even managed to cook a full Christmas dinner for the whole team as well as providing a spacious area for people to hang out and chat at lunch time. The gym and bike facilities are well used on a regular basis too!
What happens there?
We're a digital marketing agency so there's obviously lots of desk-based design, coding, analysis and planning, but being a collaborative bunch we've designed the space for people to be able to work together in small and larger groups.
Why is the workplace appropriate?
We wanted to create more than just an office but a space that people enjoy both working and socialising. Key to that is the word 'space', with the allowance of 150 square feet per person, which is nearly double a standard office planned space. That gives the space a relaxed feel, so even though it's open-plan it never really gets too noisy to concentrate, which is essential to the type of work we do.
As well as being a very collaborative company, we're also very design-led, so an aesthetic that matched the values and expectation of us as a company was really important. We're also committed to promoting our team to lead healthy lifestyles and the provision of the gym facilities combined with the bike storage with showers and a drying room reinforces this.
All that said, COVID has thrown up a few challenges and like most companies we've all got used to a mix of home and office working which is likely to become the new normal. So with that in mind we're currently looking at making a number of alterations which will take us into that new world of the hybrid office.
Part of that will be the addition of one-person soundproof booths for video calls and a re-organisation of the meeting rooms to make a larger number of smaller rooms available for collaboration. We're also heavily investing in technology, allowing the whole team to be able to recreate their ideal working platforms at both the home and the office.
Who works there?
We currently have 34 people working at Engage, although under current COVID guidelines we're capping day to day capacity at 50%. The space is desked for 40, which will support our growth plans in a hybrid home/office capacity for the next five years. We're also home to our friends at PR agency, Lucky North.