28 June 2021
A Week in My Life: Lois Blackhurst, Executive Creative Director, STB Graphic Designers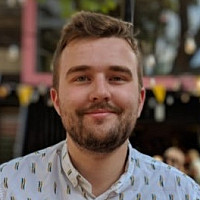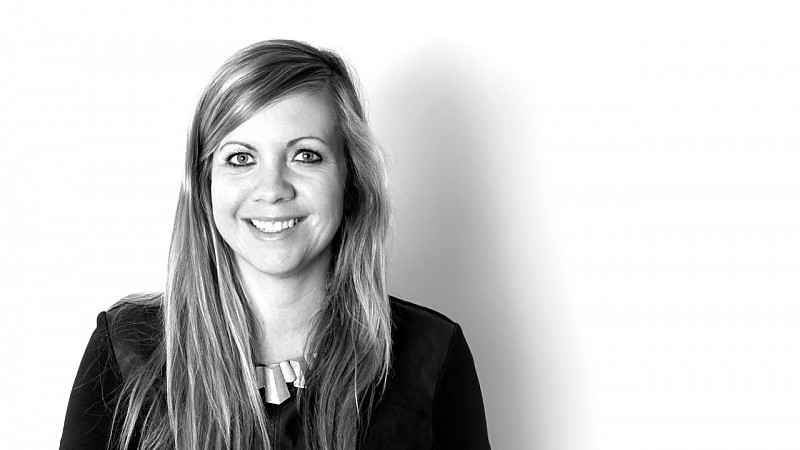 Lois leads the creative team at STB, the graphic design studio with offices in Leeds, Leicester and London.
She has decades of experience in commercial design, and has worked with STB Graphic Designers for nearly 15 years. Today, she oversees work across print, digital, packaging, motion graphics, animation and more.
As well as heading up creative at STB, Lois is also a mentor for Kerning The Gap, the community which champions women in leadership within the design industry.
We heard about a recent week in her life in the world of design.
Monday
It's a busy start to the week, as there's a big photoshoot at STB's Leicester office. With both of our photography studios running in tandem, and two food stylists, it's all hands-on deck and smells delicious.
We've spruced things up in the studio during lockdown, knocking out some of the larger meeting rooms and our board room to create a more flexible, creative space for the whole team. We've also installed small, soundproof phone booths for client calls, decked out in STB orange of course. It looks great: we should have done it sooner.
A few years back, we decided to stop entering design awards and put our time and resources into helping charities and local causes instead. Our 'good deeds' initiative was born. We have a briefing for an exciting new project this afternoon.
Tuesday
I fire up Teams first-thing for a creative team catch-up. We're taking it in turns to be in the studio at the moment, using a rota system. It's nice to get back together and throw ideas around, albeit in a socially distanced way - but we're also enjoying the flexibility of hybrid working between the studio and home. With twin Macs and drawing kit at home as well, it's the best of both worlds.
We've always tried to present first-stage concepts as hand-drawn visuals, and we've kept that going during lockdown. It's quick and efficient for our clients and keeps things simple and collaborative, so we can focus on coming up with the right idea first, rather than getting bogged down in the details too early.
After work it's the launch of the Kerning the Gap Yorkshire mentoring programme, an amazing initiative that aims to bring more diversity into design leadership roles. It's my second year as a mentor - I've loved having the headspace to chat, reflect, question, and advise while meeting some lovely people along the way. I studied at the University of Leeds, so it's great to stay in touch with the local creative scene.
Wednesday
A new branding job has come in this week, and we've pitched the idea of a linocut logo. It's nice to get our hands dirty and really craft something unique. We're surrounded by prints of the new mark; I really hope they love it as much as we do.
I work a half-day on Wednesdays, but no sooner have I picked my daughters up from school than my pens and kit are back out to create a last-minute World Book Day costume using whatever we can find in the craft cupboard.
It's a bit of a rush, but we do a pretty good job of fashioning 'The Worst Witch'. Let's hope the glue holds. After our home-schooling experience I'm full of respect for their teachers, and the kids are happy to be back too.
Thursday
I've been looking forward to today - we're doing critiques for the live brief we've set for Graphic Design students at Nottingham Trent University. It's virtual again this year, but hopefully we'll be back in-person again soon.
The brief is to design a pet food brand and packaging, and we've opened the brief up to a wider range of pets this year - I'm hoping to see some unusual ideas for lizards, spiders, or snakes. The unbridled creativity and energy of these students is contagious, and it reminds us how exciting a fresh brief can be.
In a couple of weeks, the students will show their final ideas. It's always great to see how resourceful and inventive they are with mock-ups and presentation formats while learning from home.
We work with several local universities - including NTU, The University of Northampton and De Montfort University - on portfolio reviews and lecturing. It's been a tricky year for the students to say the least, so we're keen to help however we can.
We end the day presenting initial concepts to a US-based client over Teams. Now that this has become the norm, it opens up even more opportunities to work with clients all over the world. Some last-minute finessing and we're done. We're a bit envious that it's so sunny in California but still sleeting here in the UK, even though it's almost summer.
Friday
Last night's presentation went well, and we're briefing the next stage into the studio today.
Our creative team is a close-knit bunch of graphic designers, animators, illustrators, art directors and finished artists, and we all pitch in to take things to the next level. Everyone stays involved at every stage, to make sure the design is crafted exactly as intended.
Of course, we couldn't do any of it without our admin and client services team. All our account directors are also trained designers, which helps us put graphic design at the heart of every decision. It definitely makes life a lot easier for us creatives.
Every month we get the whole company together for a 'Food & Booze' meeting. With so much going on across so many different clients, it's a great chance to stay across it all. STB has a real family vibe, but when we're all busy - and especially with half the business still working remotely at any one time - it's not always easy to catch up with everyone, so these sessions are great.
Last time we all dialled in from home, so this is the first session for a long while where some of us are together in the studio. It's exciting; it feels like things are returning to normal. Someone has even arranged a cake-decorating contest.
It's great to see all this month's design work in one place - there's quite a range, from packaging for a new start-up to an animation for a leading energy technology company.
As the anticipation builds for the STB Bake Off we hold a quick production meeting to agree a plan for next week. I can't wait until we're back in the studio so we can actually taste the baked goods that we're judging.