14 June 2021
A Week in My Life: David Hill, Key Account Director, Acast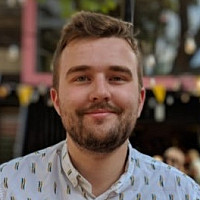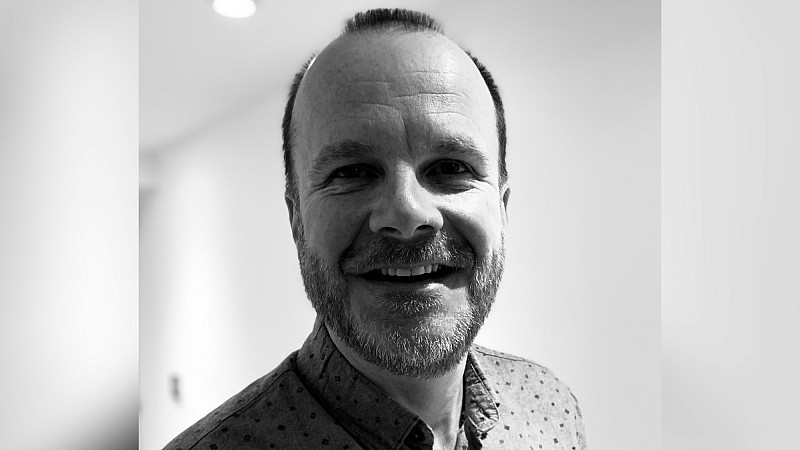 David Hill takes care of commercial opportunities outside London for Acast, the global podcasting company, operating out of Manchester.
Acast, which was founded in 2014 in Sweden, is an enormously successful podcast platform with offices around the world. Their network includes titles like The Adam Buxton Podcast and Let's Talk About Sects, and uses technology which can target advertising within podcasts based on listeners' location and personal data.
Hill is an experienced media sales professional, having also spent time at Spotify, Immediate Media, ITV and the Telegraph Media Group. 
We found out how a week in his life looks...
Monday
It's the start of the week, and to borrow a phrase from our CEO Ross Adams, "we go again." 
Monday morning is all about meetings. We kick off first with our all-hands UK meeting, led by our wonderful MD Georgie Holt. She joined during lockdown so has yet to physically meet all the team, but has supported and steered us wonderfully through the pandemic.
It's a great chance for us all to hear about what's going on in the different parts of the business, what exciting new podcasts are about to join Acast, and to meet (virtually, at least) all the new Acasters. We are growing fast. 
We fly from the company meeting straight into the weekly sales meeting. Cash is king and it's time for the sellers in the company to share what tasty bookings are going to land this week. It's a great time for us all to learn from each other and see which brands and agencies are spending with us. 
Stomach's starting to rumble, so I grab a coffee and dive into the rest of the day. This is consumed with catching up from last week, planning out the rest of the week, and answering the door for more Amazon deliveries. 
I snatch some time across the day to listen to my favourite start-the-week podcast, 'The High Performance Podcast'. This has been a favourite of mine since it started, and they recently joined Acast. Jake and Damian have a great style between them and the guests are always inspiring.
Tuesday
The week ramps up as it goes along. We start every Tuesday to Thursday with a 'team pulse'. The sales team at Acast has almost doubled during lockdown as we scale to meet growth plans and demands from advertisers.
We now have a clear structure of sellers, planners and campaign managers, who manage the sales process from start to finish. In podcast land there are lots of moving parts to an advertising campaign, so pulsing on a daily basis helps us make sure we're on top of everything. 
Tuesdays are also the days we have weekly catch-up calls with our regular spending agencies and clients. Since we opened up the office in Manchester, we've seen considerable growth and some clients have become 'always on' spenders. These weekly meets to discuss past, current and future campaigns are a great way to make sure we're servicing our clients. 
Podcasts are a great way to educate yourselves and my current favourite is the wonderful 'Reasons to be Cheerful'. Headphones on in between work calls, and it keeps me away from the biscuit jar.
Wednesday
After the daily pulse, it's time to speak with our lovely agencies and clients. The interest from agencies and clients about how they can work with podcasts is stronger than ever. Talking to and meeting with them is the best part of the job - learning more about their business, the challenges and goals that they face, and if and how podcasting can help them overcome and achieve these. 
The wonderful thing about podcasting is there really is podcast content out there for everything and everyone. It's hump day, so it's also time to think about what cycling escapades I can get up to at the weekend.
Time to put the headphones on again and seek inspiration from one of the biggest names in cycling, Geraint Thomas, and his podcast 'Geraint Thomas Cycling Club'. It's a great insight from a Tour De France winner into life in the professional peloton, and it inspires me to stay away from the biscuit jar (again).
Trust me, those big hills in the Peak District are much easier without too many chocolate digestives. It's also from a brilliant new audio-on-demand network, Crowd Network, that Acast works with. They're also Manchester-based, with some amazing people behind the company, and they've produced some amazing podcasts since they launched.
Thursday
The week's coming to a close and it's time for another pulse to check in with the team. It's then back to more virtual ear- and face-time with clients. 
The development of the podcast advertising options has accelerated at Acast over the past 12 months, and a major area of growth has been the roll-out of our programmatic audio solutions. We've seen a whopping 670% increase year-on-year in spend from some of our key programmatic trading partners, and it's important we spread the work to the rest of them. 
Acast is a global business with teams in 10 countries, and Thursdays are often the day for our global all-hands or global sales team meetings. It's always great to see and hear what the rest of the company is doing worldwide. 
Another exciting advertising product launch has been Sponsored Stories, a brand new podcast ad format giving advertisers longer spots with high production values, more opportunity for storytelling, and a greater share of voice. We've already had several clients take advantage of the product and we've had great feedback when presenting to our agencies. 
I try to find moments across the day to carry on with my podcast binging of 'West Cork', a wonderful true-crime podcast that's now widely available for the first time. You'll have found me listening to it in the bath, doing the washing up, watering the garden - I couldn't put it down. Do check it out.
Friday
I only work four days a week for Acast, so in a way the weekend has already started. Workplace culture is a cornerstone of life at Acast, and the flexibility that comes with it is a wonderful thing to have. 
I use my Fridays to work for Manchester Mind, the mental health charity. I run a Peer Support group with people who use their own experiences to help each other. It's been a challenge to take this group from a face-to-face setting to Zoom during the pandemic, but it's provided some much-needed support for lots of people. 
The weekend beckons so it's time to chill and have some laughs, courtesy of one of our biggest comedy podcasts, 'Sh**ged Married Annoyed'. It's a hit not only with our listeners but also our advertisers, and hosts Chris and Rosie always have me laughing into the weekend. 
It's time to rest, recharge and get ready to go again next week. Roll on Monday.