13 May 2021
Where We Work: TalkTalk, Manchester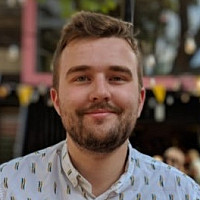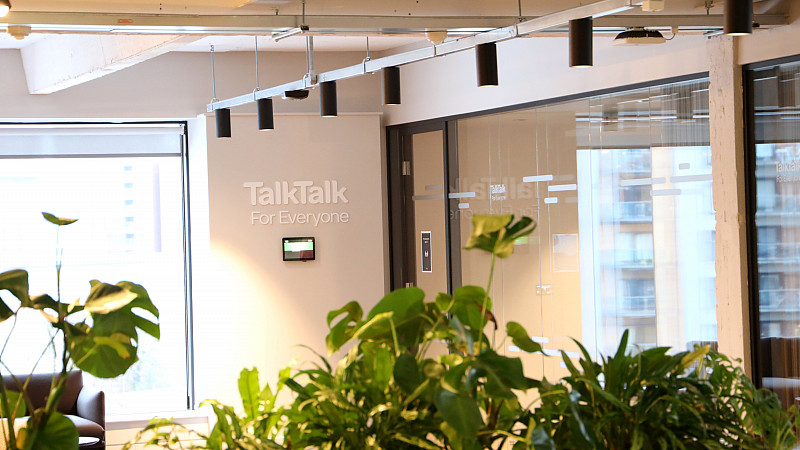 TalkTalk is the first internet service provider to have its HQ outside South East England, having moved from London to its base in the Soapworks in 2019.
It combined its Irlam and Warrington sites under one roof in 2017 at the Soapworks, located on the waterside at Salford Quays.
Soapworks is a stunning transformation of the old Colgate Palmolive Factory, refurbished completely. Now the home of TalkTalk, it was closed by the toothpaste brand in 2007, and is now a modern and dynamic business centre in Salford.
Jonathan Kini, Managing Director of TalkTalk's Direct Consumer and B2B division, explained what makes it a great place to work...
"Soapworks is a world-class space for our employees that enables modern ways of working. Thanks to our commitment to innovation and connectivity, our transition to hybrid working was straightforward, and we have adapted our office space even further to reflect the new world that we live in."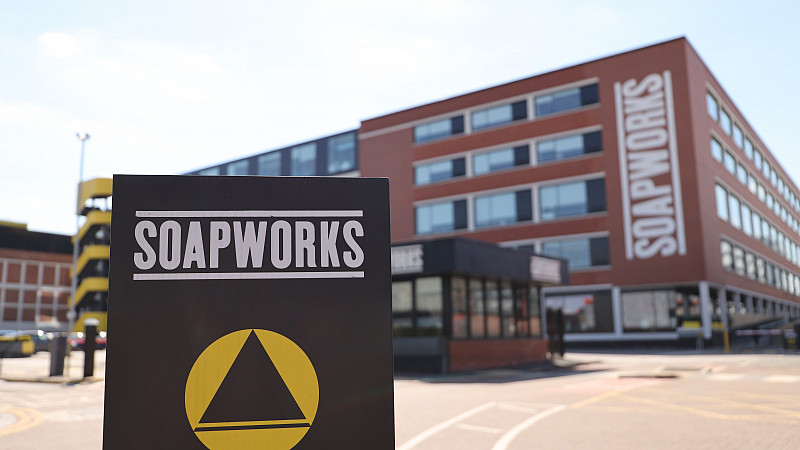 Where is it?
Soapworks, Ordsall Lane, Salford Quays, M5 3LZ
How big is it?
TalkTalk occupies over 105,000 square feet of office space across five floors at Soapworks, with 1,250 desks, 31 meeting rooms, a roof terrace overlooking the River Irwell, an industrial inspired in-house restaurant, over 300 car parking spaces, electric vehicle charging points, bike sheds, Amazon lockers, showers and even a car valeting service all available to staff.
With connectivity at its core, TalkTalk's office has high-speed connectivity ports installed at every desk, and 210 Wi-Fi points throughout the office, with a generator backup on standby to guarantee 24-hour uptime.
Adapted and refurbished throughout the pandemic to ensure it is COVID-secure, hotdesking has been implemented to provide greater flexibility. 70% of meeting rooms are now MS Teams-enabled to allow for meetings regardless of whether employees are working in the office or at home.
The office has remained open throughout lockdowns to its staff that are not able to work from home, with a booking system in place to ensure headcount does not go beyond a safe upper limit.
What happens there?
As TalkTalk's Northern headquarters, Soapworks is a base for many of the business's key operations, including its call centre, new business, sales, finance and marketing functions. Servicing customers nationally, it has been key to TalkTalk's success in strengthening its connection to its clients, partners and key stakeholders across the North.
Each floor of the office has facilities designed to improve collaboration and streamline working practices. The business also took the decision to change the layout of its ground floor over lockdown, clearing the entire floor of desks to be replaced entirely with face-to-face collaboration areas.
Flexibility is at the heart of TalkTalk's company culture. The business has a dynamic working policy, giving employees the freedom to flex start and end times around core working hours. This means that colleagues can rearrange their day to suit the environment and routine that best suit them, helping everyone to work smarter and more efficiently wherever they are.
Why is the workplace appropriate?
Jonathan Kini says, "Connectivity has never been higher on the agenda than it is today. As virtual meetings have become the norm and hybrid working is being implemented more widely than ever, our Salford office is highly conducive to the modern principles of working and to the benefit of our highly talented team here in the North.
"It's a bright, open and modern workspace equipped with amenities to suit everyone's needs - whether they are looking to focus, come up with great ideas as a team, or take a break from a busy day. We believe that providing the right environment for our people will produce the very best results and lead to an even better service for our partners and customers.
"Sustainability is something we are truly passionate about and office locations such as Soapworks are a key part in our strategy to combat climate change. Sustainable transport options, such as the Exchange Quay Metrolink station, are close by, and it is equipped with electric vehicle charging bays as well as bike sheds and showers to accommodate those who wish to cycle or travel by foot. Over the past five years, TalkTalk has reduced its carbon emissions at its offices and data centres by over 60 per cent – and we're working hard to reduce that to zero-net.
"Everyone is different. For some, working from home can make it hard to be productive, while for others, working from home and reducing time spent on commuting can create better work-life balance. Soapworks has adapted to accommodate both groups and is a space that provides an invigorating change and an opportunity for employees to create a routine that works best for them."
Who works there?
TalkTalk's Salford office provides a flexible working option to over 1,600 of its staff that are based in the region. Every member of the TalkTalk team is committed to providing customers, both businesses and individuals, with fast, reliable connectivity. Every aspect of the office space is designed to enable the kind of teamwork that allows this to happen, helping everyone to work more productively.