22 April 2021
Where We Work: Kin + Carta, Manchester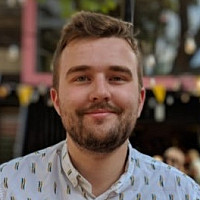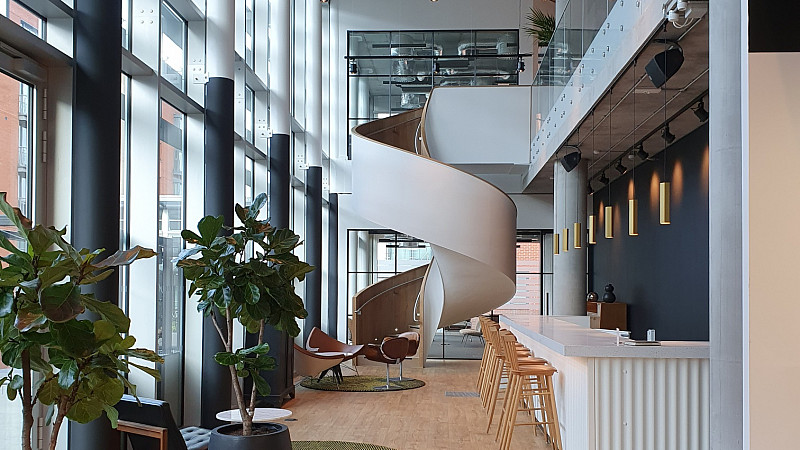 In March 2021, digital transformation consultancy Kin + Carta announced the opening of its new Northern hub in Manchester's XYZ Building. 
Before moving to XYZ, Kin + Carta already had a longstanding relationship with the city, having been there for more than 20 years under its former name of Amaze.
The new space is sophisticated and modern, and consolidates the consultancy's ties with Manchester, supporting employees and clients of all sizes at a range of levels.
David Tuck, CEO at Kin + Carta Europe, explained why the new space was so inspiring and important… 
"An office isn't just for work, and work isn't just for the office - that's something Kin + Carta has been building on for years. Now, with a new hub that offers fantastic opportunities for flexible working, we're able to give our people a physical space that puts their productivity, fulfilment and mental health on a level pegging."
Where is it? 
2 Hardman Boulevard, Manchester, M3 3AQ, United Kingdom
How big is it?
XYZ itself boasts more than 20,000 square feet of floor plates, and over 30,000 square feet of public amenity space. The latter includes cafes, restaurants such as The Refinery, meeting spaces, a bike park and leisure facilities.
Our office sits on the seventh floor, features a mezzanine level, and covers 9,400 square feet. We have enough desks for full capacity with room for growth, but it's very much a flexible working setup - we have breakout rooms, boardrooms, standing desks, quiet rooms, collaboration spaces, a balcony and a terrace to accommodate 60 people.
We've carefully chosen and designed this space as a place of co-creation with our clients and partners. When current restrictions are lifted, we will also use it to host community events to support the next generation of talent.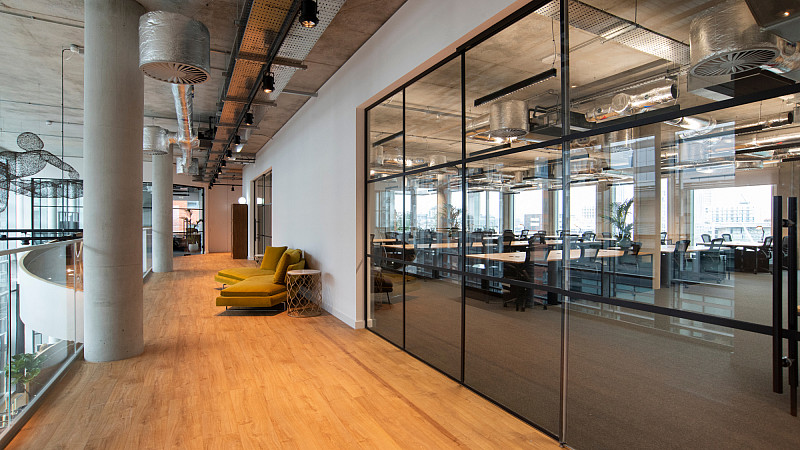 What happens there?
Our 100-plus strategists, consultants, engineers, designers, data experts and creatives collaborate to create connected outcomes at the intersection of data, technology and experience. As I mentioned, we're rolling out a genuinely flexible working policy, as the past year has shown that people can not only do their jobs, but actually thrive away from the office.
This new space has been designed to enable our specialists to swarm around a client problem or challenge without borders or restrictions. This means there'll be an ebb and flow in terms of how full the space is, and which facilities receive the most traffic. 
Who works there?
Anyone and everyone: we house software engineering, product delivery, brand strategy, customer engagement, management consultancy, technologists, creative suites and more. We have enough space to accommodate Kin + Carta's entire North West contingent, plus ample room for our clients, partners, future growth and hot-desking.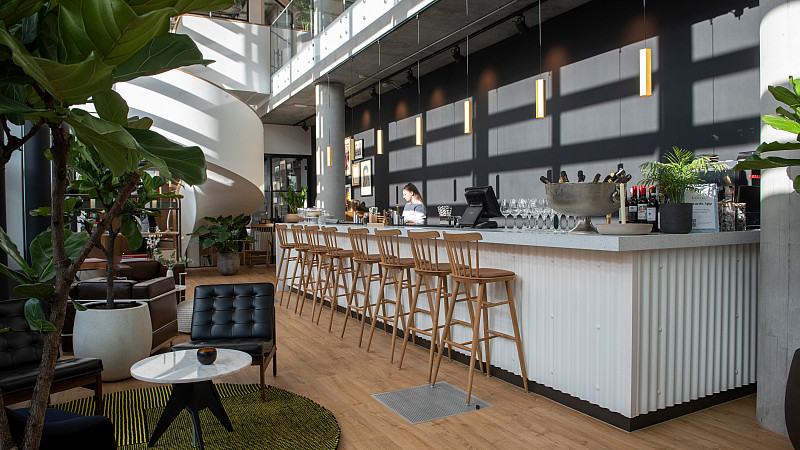 Why is the workplace appropriate?
It's a modern workplace for a modern workforce. Kin + Carta's delivery of digital transformation gives clients the tools and mindset to future-proof their operations, so it makes sense for us to practice what we preach in all aspects, including the physical space we choose to work in.
If someone wants to come in five days a week, 9-to-5, then they certainly can; if they want to cycle through the freezing Northern rain every morning to do their bit for the environment, they can. We're empowering our teams to choose when and how they work - it's true hybrid working that gives them the opportunity to create something that feels right for them .
It also puts us at the heart of Manchester's buzzing tech scene - we share the XYZ building with a handful of innovative tech brands and trailblazers. It's the perfect workplace because it's more than just that. It's a destination: Somewhere to entertain clients, somewhere to collaborate with colleagues in the way that suits you best, and somewhere that really hammers home the near-30 year relationship Kin + Carta has built with Manchester.