08 April 2021
Where We Work: Deloitte, Manchester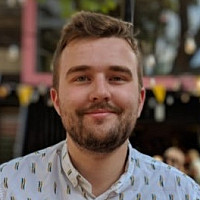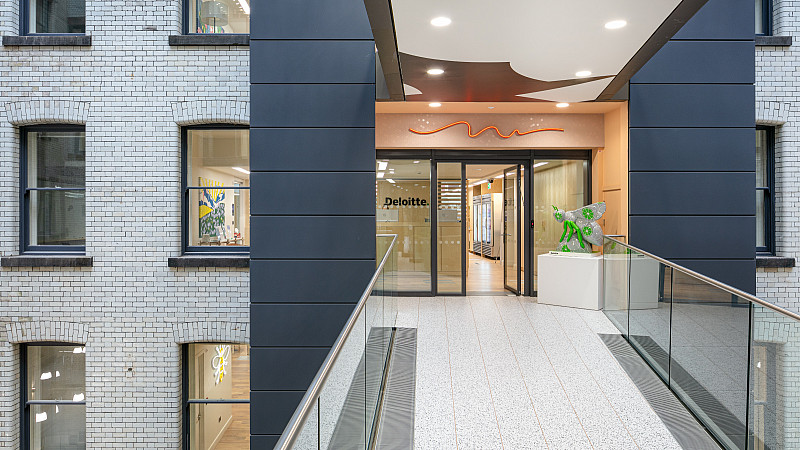 Located in the NOMA regeneration area of Manchester, Deloitte confirmed its residency at WeWork in the Hanover building in November 2020, providing the firm with a flexible workspace in the heart of Manchester.
The Grade II-listed redbrick building dates back to 1905, and recently underwent a major refurbishment into its current form, which is spacious and bright while maintaining the classic façade and heritage of the former Co-operative Wholesale Society building.
Sean Beech, Partner at Deloitte, explained what made their new NOMA space so special...
"The Hanover building provides an exciting and inspiring place in which our people can collaborate, connect and innovate. As we look to embrace new ways of working, it will best support the needs of our people and clients as we implement our ambitious growth plans in the region."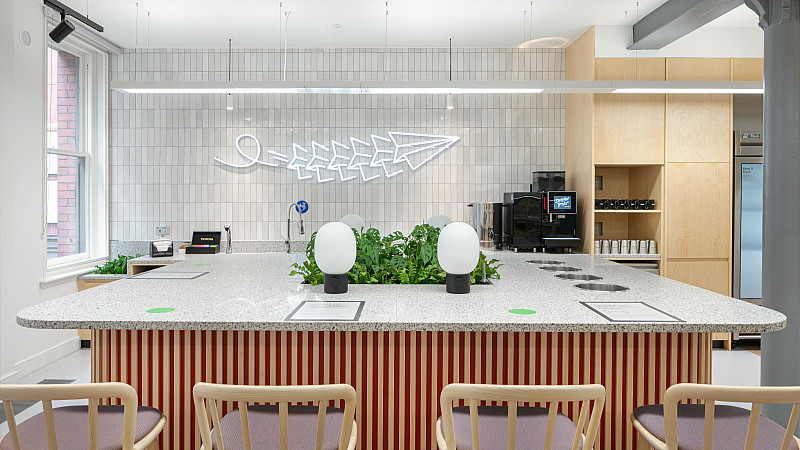 Where is it?
The Hanover Building, Corporation Street, Manchester, M4 4AH
How big is it?
Deloitte occupies over 35,000 sq ft of office space across two floors of the Hanover Building. The space is a collaboration space consisting of a variety of desk choices, meeting rooms, high-speed internet, a unique common area with kitchen facilities and a library, as well as a swathe of first-class amenities.
This includes video conferencing rooms, event space, bike storage, a wellness room, a new parents' room, a Multi-Faith room and showers for those that wish to freshen up following a run, walk, cycle to work. Responding to the pandemic, the building has also implemented enhanced cleaning services and hands-free dispensers throughout the space.
What happens there?
Committed to the growth of the regional economy and local businesses, Deloitte's North West practice offers a range of advisory services - including Audit, Tax & Legal, Financial Advisory, Risk Advisory and Consulting - across a number of industries such as retail, real estate, TMT, public sector, manufacturing and sport.
The flexible nature of the Hanover Building's space means all manner of activity and work can take place, as desks provide space to work, and collaboration rooms help bring remote teams together and spacious meeting rooms provide a space to host meetings when being apart is proving to be unproductive.
The common area has amenities that include table tennis, football and pool tables, as well as booths to accommodate colleagues to eat, work or socialise together. Whilst these remain restricted under current COVID-19 guidance, these will become available pending a change in guidance on social distancing.
Why is the workplace appropriate?
Sean Beech said: "Deloitte has long been a proponent of agile working and across the UK we have had over 20,000 of our people working from home safely and securely since March 2020, ensuring business continuity throughout this time. As 'traditional' ways of working have changed over lockdown, there has been a clear business case to provide our people with greater flexibility to work from wherever they are most productive.
"We regularly review our real estate portfolio and how we use our offices across the UK and the Hanover Building provides an exciting and inspiring place in which our people can work. It will best support the needs of our people and our clients as we grow our business in the region.
"Longer-term, we anticipate hybrid working to allow our people to work where, when and how they wish to. It's about efficiency and choice, and our office spaces will become increasingly focused on collaboration, connection and innovation for both our people and our clients. For us that means we can hopefully retain our best people and also attract people."
Who works there?
When government guidance allows, the Hanover Building will provide a flexible working option to Deloitte's growing Manchester practice that is made up of approximately 900 people.
This includes recent addition of a new cyber team of 16, a new cohort of over 80 graduates and Brightstart apprentices, and expansion of the firm's Consulting North team that is targeting a headcount growth of 60. The workspace will also help to facilitate an overall plan to grow the office headcount by 25% across the next three years.