07 April 2021
What I've Learnt: Katie Mallinson, Managing Director, Scriba PR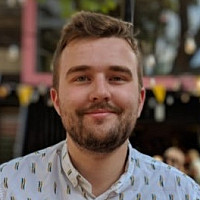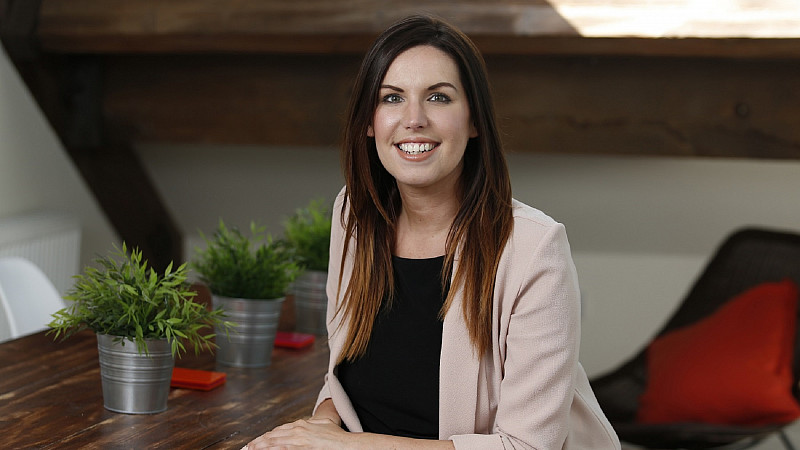 Katie Mallinson is the founder of Scriba PR, a leading agency based in Huddersfield.
Launched in 2013, Scriba specialises in B2B communications and works with both national and international clients, across industries including construction, recycling, tech and automotive, to name a few.
Katie herself is an accomplished PR professional, having been named Outstanding Young Communicator 2015 by the Chartered Institute of Public Relations, and is a thought leader on youth entrepreneurialism, often providing pro bono support to young people starting out.
We found out what lessons Katie has learnt...
Which single daily habit or practice could you not do without?
Having a plan. Naturally, it doesn't remain rigid as life as a business owner 'happens', but a list of to-dos means I can see exactly what I need to do on a monthly, weekly, and daily basis for clients, colleagues, and Scriba.
I also get ready for work with my daughter Flo sitting on my knee - that sets me up for the day ahead!
What's been your luckiest break?
I set up Scriba PR on the flip of a coin. 
My partner 'dared' me to quit my job and try life as a freelance PR person if it landed on tails - which it did. It being a dare meant I was committed to doing it right away, and not procrastinate about leaving a secure career within an agency - which was otherwise clearly laid out ahead of me. 
What's your best failure?
In hindsight it's not technically a failure - but it was when I walked away from our biggest client. I'd worked with them in some way, shape, or form for eight years, but over time the senior management team changed, and they didn't place enough importance on the role and value of PR - which began to put our trusted relationships with journalists at risk. 
At the time, I felt as though it was quitting, but I now see that it was more a case of remaining true to our values and setting the tone to colleagues about what we want to be known for, rather than chasing monthly bills.
It might have been a frightening choice to make, and it was a brand I really cared about as I'd helped grow it, but the decision helped to provide strategic clarity around what a strong account looks, sounds, and feels like. 
What is the best investment you've ever made, either financial or time?
Investing in a mentor from the very beginning. It 'costs' both money and time, but I value every penny and second, as it makes me accountable as a business owner - something which is especially important. 
Having been a part of the Scriba journey for the past seven-and-a-half years means they understand my values - particularly around wellbeing and culture - and how each translates into the running of our company. 
Which book would you recommend others to read and why?
I must confess that having two little girls means I sadly don't feel like I've read anything other than Julia Donaldson in a very long time!
However, a few people have recently urged me to read Matthew Syed's 'Black Box Thinking' - so that's firmly on my Christmas list.
What one piece of advice would you give your 21-year-old self?
"Worry less about what people think."
Fretting about others' opinions is a thankless task, but imagining about what peers may be saying can help you view situations in a different light - and can sometimes even be a great motivator. It's just about getting the balance so it doesn't become a restrictive habit.
Who or what has had the single biggest influence on your working life?
It would do so many people a disservice to hand this accolade to just one entity! My parents have never put pressure on me to do anything and gave me the freedom (and security) to be brave, while some of the 'weird and wonderful' clients I worked alongside at the very beginning of my PR career saw me fall in love with the complex sector we dedicate our agency to, today.
As I touched upon earlier, my mentor Natasha McCreesh - of PiP To Grow Strong - has always been there to help me laugh, cry, plan, and believe, while my Scriba colleagues keep pushing the business forward and igniting the fire in my belly - every single day.
Tell us something about you that would surprise people.
When I founded Scriba, it was with the intention of being a solo operator - with no staff and a handful of clients to pay the bills. Doing the right kind of work was what I wanted.
It wasn't that I didn't have ambition, I simply thought I'd struggle to find anyone as 'geeky' as me. If someone had told me that nearly eight years later, I'd have 11 colleagues, I probably would have freaked out - but luckily I've met a bunch of people who are just as passionate about recycling, demolition, tech and engineering as I am!
How will the COVID crisis change work for the better?
Its hard to say something which hasn't gone before, but I believe it's brought a greater sense of empathy to business, which I applaud. Our client relationships have always run deep, but that approach doesn't work for all organisations - I think 2020 has taught more people about the importance of human relationships, versus purely transactional ones. 
What does success look like to you?
Being tucked away in our converted mill in Huddersfield, but working with brands across the globe. It's easy for people outside of the North to assume you have to be in London - or even a massive city - to be able to make a PR impact on an international scale, but like our clients, we thrive on breaking the norm. 
To this day, when I receive a call from a potential client in a non-English-speaking country - who wants to speak to us about PR because they've heard Scriba is the team to speak to for complex firms looking to get their name on the media map - it's still an incredibly proud moment.