28 April 2021
What I've Learnt: Elspeth Bradley, Insights & Strategy Director, Spark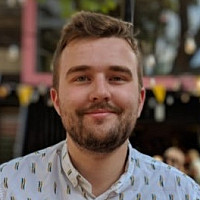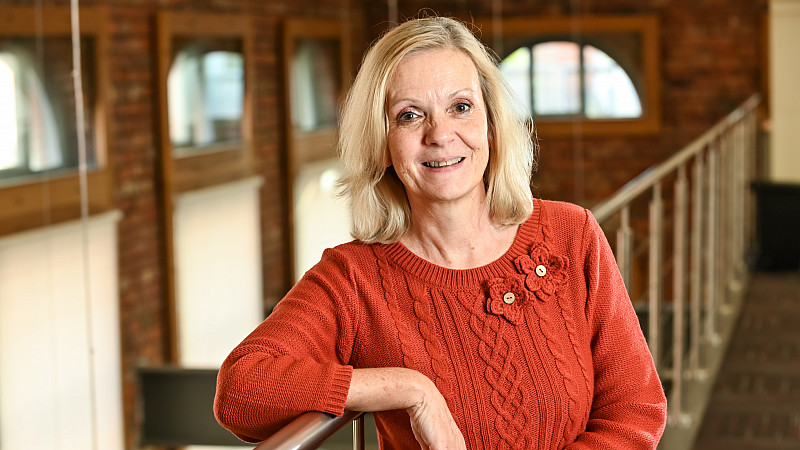 Spark is a successful market research agency with offices in Leeds, London and Dublin.
The agency recently opened its Leeds location with a small team of researchers who are supported by a group of research experts in Ireland. Elspeth, as Insights & Strategy Director, has led the launch in the city.
In the past, the award-winning company has completed projects for clients - across sectors including entertainment, FMCG, retail and wellbeing - in more than 50 markets.
We found out what lessons Elspeth has learnt...
Which single daily habit or practice could you not do without?
Coffee. I'm not interested in a fancy coffee machine, grinding beans, etc. I just need a cup of black coffee before I do anything. I'm an early bird and like to be at my desk nice and early, and will often have consumed a number of cups of coffee before the day has properly begun.
What's been your luckiest break?
It has to be this job, with Spark. I'd taken a career break to care for my mother who had Alzheimer's. I started to look for a new challenge and coincidentally, out of the blue, a recruitment consultant contacted me about this role. From the first conversation it felt right.
Obviously there have been challenges as I started my role in the middle of lockdown but these have all be surmountable. I'm really looking forward to when COVID is under control and I finally get to meet all my colleagues face-to-face!
What's your best failure?
When I was working at Boots I did a part-time MBA which whetted my appetite for trying something a bit different, and for a couple of years I moved into Project Management at Boots. Latterly I took a role as Head of Implementation for Boots Wellbeing Services, which at the time were being trialled in a number of Boots stores.
However, after completion of the trial, Boots decided not to progress with this initiative. This was a fail insofar as the trial was not rolled out, but personally it helped me decide that I much preferred consumer insight and from there, I went back to my research roots.
What is the best investment you've ever made, either financial or time?
Definitely time taken to learn. I'm a great believer in lifelong learning and keeping abreast of current thinking. Learning keeps your thinking fresh and helps to develop new ways of thinking when developing approaches of meet clients' needs.
Which book would you recommend others to read and why?
I enjoy reading books from leaders in thinking and behavioural economics. 'The Art of Shopping' by Siemon Scamell-Katz and 'Thinking, Fast and Slow' by the Nobel laureate Daniel Kahneman, for example.
However, I also enjoy reading for leisure and I recently read 'The Thursday Murder Club' by Richard Osman, which was both enjoyable and thought-provoking. It's about a group of older people in a care home who love to solve murders. I think we tend to think of old people in a very 2D way, and this book explored all of their fabulous lives and experiences.
It helped me to remember that, no matter how old or young we are, we are all people, with strengths, weaknesses and differing opinions.
What one piece of advice would you give your 21-year-old self?
I was relatively young when I read 'The 7 Habits of Highly Effective People' by Stephen Covey. I would recommend this to anyone starting out on their career.
The main takeaway I've used throughout my career is that I am responsible for my reaction. I cannot control situations, but I can control my reaction to them.
Who or what has had the single biggest influence on your working life?
There probably isn't one person, but a series of people who have impacted me along the way. It's been a privilege to have worked for a number of great leaders and managers, and to learn different skills from each of them.
Tell us something about you that would surprise people.
I am a trained Cognitive Hypnotherapist. It has given me greater insight into the workings of the mind, which I find fascinating! My interviewing skills are really useful in helping people surface the root causes of the issues they are trying to resolve.
How will the COVID crisis change work for the better?
Our use of technology and confidence in working remotely has moved forward leaps and bounds in 2020. This offers huge opportunities to tap into talent and to support better work life balance.
From a research perspective, I don't think we will ever go back to doing all our qualitative fieldwork face-to-face. Digital interviewing has been shown in many cases to be better than face-to-face, for a number of reasons, not least that participants are likely to be more relaxed during the discussion, as they are in their own environment.
What does success look like to you?
I still love it when a client says, "that was a really good piece of research!"