26 April 2021
A Week in My Life: Ruth Shearn, Founder, RMS Creative Communications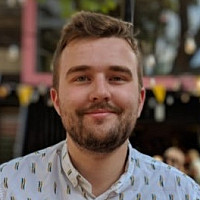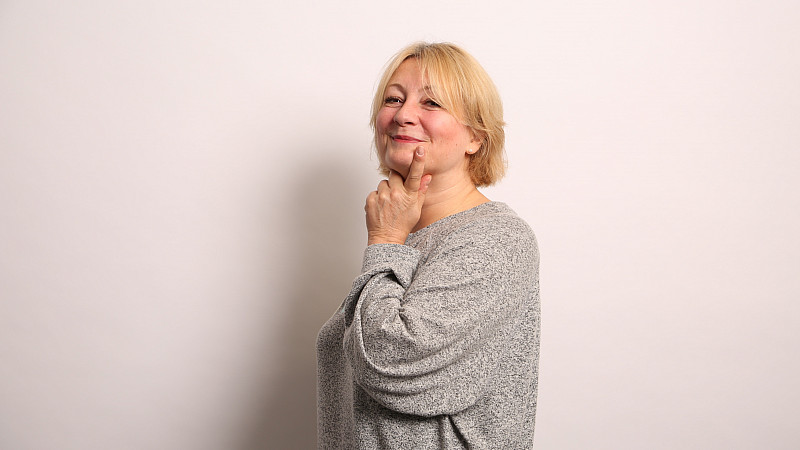 Full-service PR and digital marketing agency RMS is based in Altrincham and works with clients of all sizes to help them connect with consumers.
Founder Ruth Shearn launched the agency in 1991, and the company - and industry - has come a long way over the course of 30 years. RMS now works with clients which include the NHS, Swizzels, Hiscox, Pimm's and Warburtons.
Having originally founded the agency in her back bedroom and grown it into the company it is today, in recent years Ruth appointed an MD for RMS and stepped back to an extent, but the arrival of COVID has seen her return to a more hands-on role.
We found out what a recent week in her life looked like...
Monday
Some people start their working week on a Sunday evening - not me. I'll be with Rick, my 'husband' - we're not married but "partner" sounds so ambivalent - and our daughter Alexis, watching TV. Before switching my iPhone off to recharge, I check my diary to see the time of my first meeting.
Monday starts with a cup of tea in bed while I scroll through the news. Obviously, it's important to keep abreast of what's going on in the world but this routine is also valuable for providing ideas we can use for clients.
I usually get to my kitchen table - my workstation for the past year - around 9:15am, invariably dressed like a news presenter (smart on top, leggings and trainers below). 
After checking my inbox, I turn to my to-do list, which I'll have written out by hand on Friday - no software can replace the feeling of crossing something out with a Sharpie - and get stuck in. I make no apologies for being a 'late starter' for one simple reason - once I start, I barely come up for air. 
A couple of years ago, I appointed an MD to take care of the 'business' side of things. It was a great decision, and means I'm free to focus on what I love and do best - working on client accounts. Today starts with drafting a press release for Matrix247 - I know this will be of interest to regional business press, but to ensure the story is picked up by publications in key target sectors, I work on multiple versions, all with slightly different news angles.
Then it's time for our daily management meeting. Our heads of digital, creative, web dev and consumer PR all give brief updates on workloads, while I cover what's going on in the B2B PR team. MD Mike updates us all on business in general. Invariably, I work through lunch and snack on something in front of my computer. I know, I know!  
In the afternoon, having drafted an article and e-shot about the Manchester Legal Awards, I sign off several graphics created by our design team to promote the event on social media.
The afternoon is peppered with calls and emails from clients and colleagues. Today is a big day as the gyms have reopened. At 6:30pm, I drag myself from the table, put on my sweatshirt and head off to Total Fitness, where I run 5km while listening to a podcast - currently 'Obsessed with Line of Duty' - and lift some weights. 
Before going to sleep, I check the headlines, send myself an email if they spark any interest, do the crossword and read a couple of chapters of the latest book on my bedside table (generally a crime novel, never one about business).
Tuesday
I can hack early mornings when needed. Today started with a 7:30am Teams call with the new global CEO of a long-standing client. He was keen to discuss the marketing strategy we'd formulated before his arrival to check that it still fitted with his priorities. It was a great meeting and our ideas dovetailed well.
The intensity of this first meeting was offset with some mindless routine admin, and the realisation that it wasn't even 9am!
Time to read through the latest investment document from one of our private equity clients. At 100-plus pages, this is no mean feat! Notes made and desk research completed, I'm pretty much up-to-speed with the company they're about to back. Salient points identified, I draft a release about the deal and begin the task of securing approval from everyone involved in the transaction. For someone who still struggles to read accounts, I adore financial PR. 
Today's management meeting was rudely interrupted by Otto, our kitten, who stepped on my keyboard and disconnected me. Recently, he's shown a remarkable ability for sending emails, too, so who knows what his future has in-store.
Back-to-back calls in the afternoon - and before I know it, it's 6:30pm and time to step onto a tennis court for the first time in 45 years! The lesson goes rather better than expected and I'm pretty chuffed to hear that I have a strong backhand.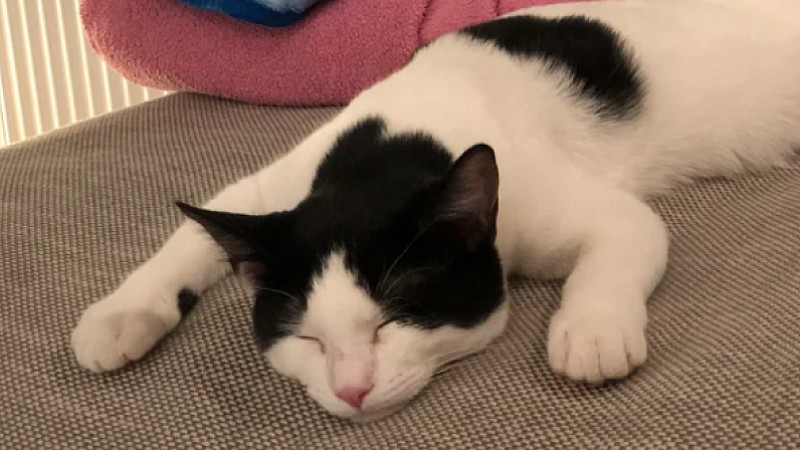 Wednesday
The job I hate more than any other… contacting journalists to chase. A story should stand on its own merits - and modesty aside, I have a pretty impressive hit rate when I do send out a release. That said, lockdown has made a tough job even more challenging. 
With editorial teams working from home, even strong stories can slip through the net. I pull on my big girl pants and pick up the phone. The appearance of several pieces of quality coverage later that day proves I was right to step out of my comfort zone. 
We have our weekly catch-up with the team at V.Group, a global ship management company with 44,000 seafarers. My colleagues run through our action list and I pick up a couple of jobs that play to my strengths: honing messages to appeal to new audiences; diluting a 12-month plan into a single page for ease of reference at board level; and drafting a list of questions for the management profiles we'll be launching soon.
The management team meeting is uplifting. Our consumer PR team has bagged another project from Kellogg's and is in discussions with another well-known FMCG brand, which has approached us after seeing our work.
A couple of new business enquiries have landed, so we agree the best team to craft each proposal. Our MD announces that we've had the green light on two new projects - one, a branding project for a London-based recruiter, the other a digital marketing retainer for a local legal practice. He also confirms the date for our next virtual cocktail party.
My daughter Alexis, who's currently at home from university, suggests a walk around the block. Her timing is perfect as I've just finished writing an article about AI software and could do with clearing my head. She's studying Psychology, and I love hearing her talk with passion about her morning lectures covering Personality Theory and the Biology of the Brain.
Our digital marketing team has just completed an audit of our website and tasked me with writing several pages of fresh content. They present me with a list of keywords and phrases that I have to weave in whist retaining the narrative flow.
Fortunately, a client calls for some advice about a potential crisis that could negatively impact their share price. I'm only too happy to sideline website copy and go into crisis comms mode. We've already created a protocol document for the client, so all that's required of me is to draft a press statement should the media make contact.
I love the adrenaline rush but will only relax when I know we've successfully contained any potentially damaging media coverage.
It's a lovely evening so instead of going to the gym, Alexis and I do a HIIT workout in the garden. I'm secretly chuffed I can still keep up.
Thursday
A day of two halves - serious stuff in the morning as I interview the new chairman of a client company and write a profile piece about his career to-date, vision for the future, and views on what makes a good non-executive director. Then I draft some commentary for an environmental client about carbon neutrality, and draw up a six-month content plan for an accountancy client. It really is rock 'n' roll!
I reflect on how versatile you have to be in our industry - having a solid understanding of so many sectors and subjects and having to create something original every single time you're faced with a blank page or screen. I also wonder how to stop Otto sitting in my pot of recently planted seeds.
A morning of heavy writing out of the way and it's time to return to the campaign ideas that have been percolating since Monday. I jot down thought after thought but nothing's fresh or original. Back to basics - what does the client do and why should you be interested? That's the key to creating a successful campaign.
Having reminded myself of this, the ideas start flowing and I've come up with eight potential campaign ideas. I jump on a call with our creative team to talk through them. They suggest more, and we agree which ones have the most potential before they set to work, turning my scribbles into beautiful visuals for presentation.
After all these years, I still get a buzz from presenting creative concepts to clients - knowing we've cracked the brief and come up with something they'd never have thought of. 
Over the past few weeks, in my spare time, I've been reviewing the marketing activity of a local charity. They approached me and I said I'd be delighted to help, provided I didn't have to join a committee. I know they're essential, but committees are my idea of hell!
This evening, it's time to present my review and recommendations. The proposals are well received, if a little more radical than they were expecting! I always sense-check everything I present by applying the simple rule: "If it was my business..."
The call ends just after 9pm, so it's been a long day. I go out for a drive around the Cheshire lanes with Alexis. We go out most evenings, and chat about our day, life, and what we're going to do when lockdown is over. We both agree another road trip around the Rockies is top of our list.
Friday
Sleep eluded me last night, sadly not from excitement about the Rockies, but concern about a client email received late in the evening, asking for a call first thing. (I know these articles generally paint a utopian view of agency life but the harsh reality is messages like this spook you, even when you know you provide great service).
From bed, I call him at 8am and discover he doesn't have an issue with us but wants advice about how to pursue a complaint against Google. Phew. I explain this isn't my area of expertise but will get one of my digital colleagues to call him. 
Just as I'm pondering where the week has gone, Otto launches himself at my window blind and hangs off it as it slowly comes off its track. He'll grow out of it. 
Two new business calls from old clients who've moved to new companies go well, and I brief my colleagues on our daily management call. Another section of our website gets written, despite the muse of writing not being with me.
MD Mike reminds us to send our 'highlight of the week', another wonderful initiative borne out of working from home. We send him a few lines about the thing we're most proud of from the week, and he pulls it together into an informal staff newsletter. It's a great way of ensuring everyone in the agency sees what everyone else has been up to. It's also really funny to read, as Mike peppers it with his dry - Scouse - humour.
Talking of newsletters, it's time to write our bi-monthly one. My baby, I'm at pains to ensure it has a mix of content that will be of interest and use to our clients and wider contact base. This latest issue features a Q&A with the wonderful corporate and consumer affairs manager at Warburtons, who says "No two days are the same". This resonates and I'm certain it's why, even after 37 years in marketing, I love what I do.
I always end the week 'neatly'. I've ticked everything off my to-do list and then some. Before shutting my laptop, I write a new list for next week.  
Time to head to the gym before settling down for a glass of wine in front of the TV. Having only just discovered 'Unforgotten', I plan a binge watch over the weekend, curled up on the settee with my 'husband' Rick, Alexis and Otto… happy days.