17 March 2021
What I've Learnt: Julaine Speight, Director & Co-owner, First Internet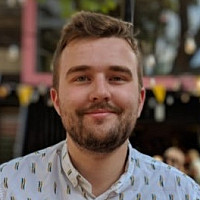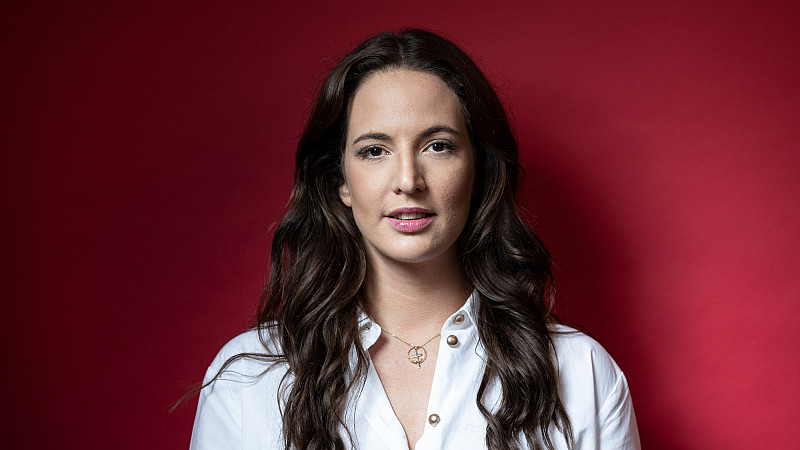 Julaine joined Hale-based digital marketing agency First Internet in 2011, originally as Head of Digital Marketing.
She led the SEO department at First Internet, which was founded in 1998, before leaving the agency to co-found her own, then returning to First at the beginning of 2019. At First Internet, Speight was part of the MBO and now oversees the company's marketing operations.
First Internet works with clients including PZ Cussons, MetroRod, Peak AI and more - and has had a successful few years working with new leading clients.
We found out the lessons Julaine has learnt...
Which single daily habit or practice could you not do without?
Exercise. I know it's not a terribly original answer but my morning workout really sets me up for the day. As the gyms are closed, I've been joining an online gym class at home with my PT and a few others and I really enjoy it although I do miss the change of scenery! A good bit of exercise in the morning gets both the mind and body ready for the day. For me, anyway.
What's been your luckiest break?
In terms of being in the right place at the right time and influencing my future career, I started my career in PR, just at the advent of Twitter - and as a junior account executive I was tasked with setting up Twitter accounts for the agency and clients. I think my fascination for digital grew from there. I've worked in almost all aspects of marketing, but digital had my heart from the beginning.
What's your best failure?
I left my first stint at First Internet to set up another agency, but it didn't work out and I sold my half of the business. I had long term-plans for that business but even though I felt like I'd failed when I left, I now realise that it was all part of my learning curve.
Running and selling that business gave me skills I put to immediate use upon returning to First Internet. Without that I simply wouldn't be doing what I'm doing now and loving it! Everyone needs to fail at something in order to get better at it, so it was the right thing long-term as I came back to First Internet and couldn't be happier.
What is the best investment you've ever made, either financial or time?
Investing in relationships with other people is always the best possible use of time, both in your personal and professional life. I maintained really close relationships with the team at First Internet when I left - it was like leaving the Mothership - and it was thanks to those close friendships and the professional respect we all shared that I was able to return and help continue to build the business.
Which book would you recommend others to read and why?
'The Poetry Pharmacy' by William Sieghart. It's a gorgeous book of poems for every situation in life - a lot of them are business-focused. I find it hard to get into long reads unless I'm on holiday and completely switched off, so picking up this book and popping in and out for a quick read is the perfect way to relax. And feel a little soothed, which has been helpful over the last 12 months!
What one piece of advice would you give your 21-year-old self?
While the majority of my pals from uni at Oxford went down the tried and tested solicitor or management consultant route once we'd finished our degrees, I had no clue what I wanted to do and that type of corporate role didn't feel very 'me'.
My advice to 21-year-old me is that it doesn't matter and it's important that your work environment is right for you - you'll be doing it for a very long time! You have time to figure out your place and you'll take something away from all of your work experiences, bad or good! What doesn't kill you, etc.
Who or what has had the single biggest influence on your working life?
My Dad. He ran his own business - a series of car dealerships across the North West - and his work ethic really instilled a sense of drive and focus in me. When it came to running a business, he used to say, "if it was easy, everyone would do it." I admired his commitment and still turn to him for advice now.
Tell us something about you that would surprise people.
I've been in two Busted videos. They came to my secondary school back in the day as part of some promo tour, so I pretended I was the editor of the school newsletter in order to interview them (there was no newsletter).
I ended up being told about the forthcoming video filming in London and got invited down to join lots of other screaming teenage girls as an extra. I am there, for all time, dancing in the background for 'Year 3000' and 'She Said No'.
How will the COVID crisis change work for the better?
It's expanded our client base from a geographical point of view as people have got used to face-to-face meetings over the likes of Zoom and Teams.
We've got a really solid portfolio of clients here in the North West, but three lockdowns have shown businesses that they don't need to travel to their business partners or service providers. Your digital marketing agency doesn't need to be just around the corner, so we've been delighted to start working with more companies further North and in London, and we'll be building on that over 2021.
What does success look like to you?
For me, it's not about financial gain, although obviously that is essential in order to keep a business surviving and thriving!
True success is a happy team. First Internet has gone through some changes over the years, but as we celebrate our 21st birthday, I'm proud to say that we have built up a strong, engaged, enthusiastic team that delivers a great service to all our clients.
We also have a great laugh - it's a fantastic environment. Everyone is passionate about the health of the business and each other - and you can't ask for more than that.