15 March 2021
A Week in My Life: Maddy Houghton, Head of Delivery, Fabric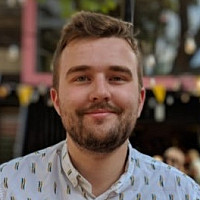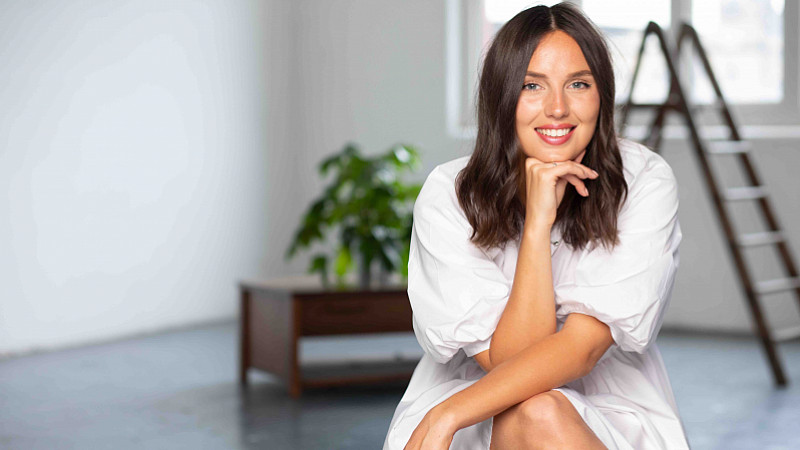 Maddy is Head of Delivery at Fabric, the marketing academy which launched in 2020.
Fabric was created by Newcastle-based marketing and communications agency Unwritten Group, led by Maddy, who herself went through the programme of training which would underpin Fabric. She was previously Account Manager at Unwritten, and has held a range of marketing roles.
It'll soon be a year since Maddy took up her role leading delivery at Fabric, and in this recent week in her life she was filming for a range of promo videos with Programme Lead and Unwritten Founder, Lisa.
She shared how it looked...
Monday
I wake at 6am to get an early start on the crazy but exciting week ahead. I'm due to get the keys to my new home this afternoon after months of waiting, and we are filming some awesome content that we've been working on for the best part of this year. I definitely need a gallon of coffee to get me through today.
I stick on my favourite work from home playlist and get stuck into finalising the scripts for filming. We have our usual scheduling call with the team at 10am over Zoom. We're a close team, and even though we're all working from home, it's nice to have natter and see what everyone has been up to over the weekend. Then I have one last briefing call with the videographers ahead of filming. The guys have been brilliant at capturing our creative vision and we're incredibly excited to see our ideas come to life.
While I've worked on loads of creative campaigns for clients over the years, it's the first time I'll be on camera myself so I'm glad the team makes me feel so at ease. I spend the afternoon catching up on reporting and feeding back on our learner's marketing strategies. Our second marketing academy cohort is just coming to an end and it's been amazing to see our learners' strategies come together.
Our programme guides marketers through building a strategy centred around their organisation's business objectives, so all of the feedback we give is completely bespoke to them. It's a lengthy process, but we know how valuable it is to our learners and it's really rewarding to support them and the businesses they're in. I finish early to pick up the keys for my new house (eek!) and start the mammoth job of moving!
Tuesday
I'm off today to get sorted in my new home so the day will consist of unpacking and doing a whole lot of life admin.
Unfortunately, it looks like the boiler isn't working so that's another thing to add to my neverending to-do list, but I manage to get all my utility bills sorted in the morning. I feel like I've achieved a lot and that it's time for a well-deserved break.
The area I've moved to has a lot of quirky cafes and a nice big park, so I pop out around midday to get a coffee and stretch my legs. The afternoon and evening consist of an emergency trip to IKEA and a whole host of van rental drama - the less said about this the better!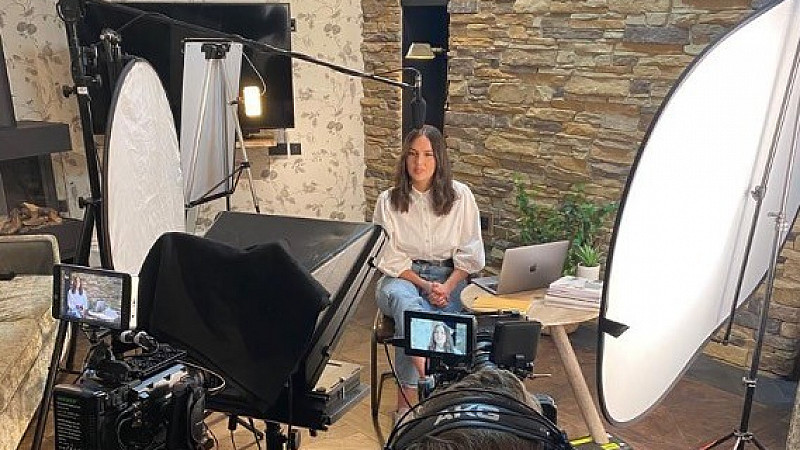 Wednesday
Filming day! The location for our shoot is a gorgeous hotel just outside Durham. We are using one of their new treehouses for our set and it is just stunning.
We've brought a lot of snacks with us to power through the day and we're raring to go. I'm only on camera for a small part of the day, so most of my time is spent on script direction and making sure the content comes across effectively. We're also busy promoting the launch of our next cohort, so throughout the day I'm back and forth with the design team to chat through creative briefs.
We manage a good nine hours of filming before deciding to stop for the day and rest up for the next day of shooting. I am staying over at the hotel, so I make the most of the pool and spa facilities ahead of crashing out.
Thursday
I wake up early to go for a swim ahead of jumping back into filming and go down for the hotel breakfast. We're still amid the pandemic so it feels like such a treat to be staying away from home - especially when mine is so freezing!
We've got really good momentum going from yesterday, so we get through quite a lot in the morning. I'm on camera a bit more today so I get my make up touched up and read over the scripts ahead of being filmed. I thought I'd be really nervous but the team were so good at keeping me relaxed.
I'd just watched Lisa - our founder - do amazingly well at filming five hours straight, so it was definitely my turn! We manage to get everything wrapped up at 8pm, and we're all feeling exhausted but incredibly proud of how everything has turned out.
Friday
Today I'm back to a typical work day after the glitz and glam of filming. I'm working on promoting the January cohort, so I have a few calls to take with the PR team in the morning and spend some time reviewing budgets for the new financial year and planning content.
Amid all of this, I get confirmation that I can get a new boiler fitted at the weekend so I'm over the moon. I spend the afternoon prepping our monthly newsletter, feeding back on our learners' strategies and have a meeting with the comms manager to finalise our social plan for the next few weeks.
It's been a busy week on both the work and personal front, and I'm glad it's almost time for the weekend so I can get stuck into decorating and making my new house a home.