11 February 2021
Digital innovation in 2021: Top tech trends to expect this year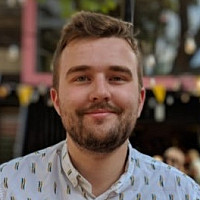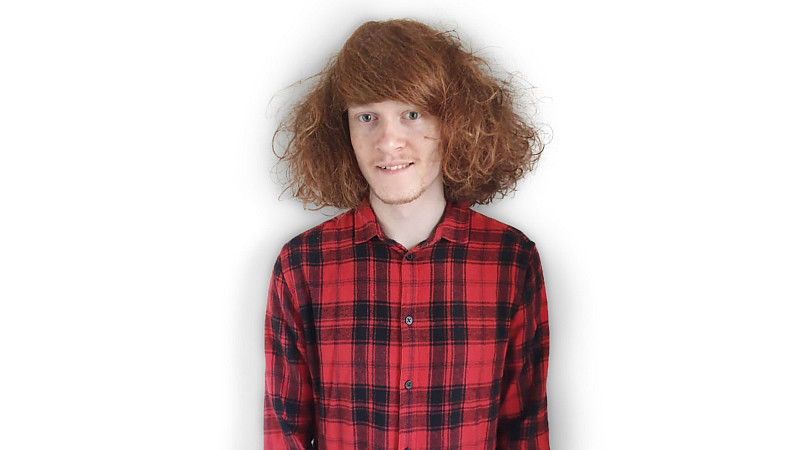 Josh Walshaw, Developer & Backend Manager at 6B, has shared the top five tech trends he expects to see throughout 2021 - from the enthusiasm for mobile-first solutions through to new digital innovations.
Last year certainly brought its challenges for businesses of all sizes, but whilst some struggled, others explored the advantages and opportunities that came from new ways of working.   
For technology companies, demand increased as organisations were forced to implement a digital first strategy, with remote working creating a need to provide access to files and business critical documents online. 
Some companies had to put new sales channels in place quickly, meaning that requirements to build eCommerce capabilities within weeks, as opposed to months, became the norm. Furthermore, as the country adapted, those that were first to recognise the benefits online could deliver, were also those that looked to innovate to get even more value and greater efficiencies from tech. 
Mobile-first remains the way forward 
There is very much a trend for mobile-first, now more than ever. While a mobile-first approach has continued to be a thing for the last few years, businesses of all sizes now want progressive web apps built solely for these devices, as opposed to the desktop experience.
People want to see how their content is accessible through mobile and everything else comes later. This has almost become a replacement for native mobile apps, as clients now understand they can get a very similar experience in the web.
As consumers will typically have access to a smartphone at any time of the day or night, it makes the device almost invaluable to a company. Some organisations are even moving away from websites altogether, instead looking at the functionality and user experience that a native mobile app or web app can deliver. 
With stronger networks in place and better coverage, there is less need for multiple channels. It's about communicating with prospective customers in a way that will resonate. There's no point in having a website if the target audience won't access through desktop devices.
Creating commercial channels 
As well as considering mobile first, many companies have realised that digital tools can bring opportunities that would otherwise not exist, creating commercial channels that have not yet been explored. 
As apps have become a way of life, business owners have started to consider how they can be used within their own organisations. For developers, this means that briefs are becoming increasingly complex in terms of technical ability and turnaround. 
Sometimes, the simplest ideas are those that you can see being most viable, but that doesn't always mean they're any easier to develop.
"
Consumers have access to their smartphones at any time, day or night, making the device almost invaluable to a company.
Enhancing the customer experience 
The trend towards apps isn't going to slow down. In fact, it's likely that more businesses will make the most of this technology, including smaller organisations that see the value that they bring to the customer experience.
Certainly, for brands that are engaging with a younger audience, to have an app that makes it easier to purchase, or that enhances the customer journey, can only be a positive. We know that shoppers look to their phones for recommendations, so having something in place to enhance that makes perfect sense.
Although tech has very much taken centre stage in the last year, we must remember that many of these applications are an ongoing investment. Rather than developing something that is standalone, it's about looking to the future. 
As times change, so too do the requirements of a business and that is where a longer-term plan can be beneficial. Any tech will evolve - and having an investment strategy behind that will ensure that as competitors create similar products, clients can move on to the next phase quickly. Like anything, it's about planning ahead and looking at the next steps in the journey.
Top five trends to expect during 2021
As we look ahead towards 2021, there are some top trends that I think we will see more of throughout the year. These are:
Mobile-first will continue to gain momentum, with more brands recognising the value of content that can be easily accessed from handheld devices. In particular, those businesses targeting a younger demographic will approach web development very differently than we've seen in the past.  
Apps will become common practice for companies, with smaller organisations exploring how they can be used to create efficiencies or enhance the customer experience. As we continue to shop online, this will become increasingly important and a very relevant point of difference for ecommerce retailers.
We expect to see greater innovation when it comes to digital. As businesses have been forced to change the ways they work, they have also seen the benefits and efficiencies that tech can deliver. This will push boundaries and see clients challenging developers with more complex briefs. 
Tech will become more accessible, relatable, adaptable and affordable. As organisations of all sizes continue to evolve and to put into practice new ways of working, tech will be the foundation for many companies. 
Software as a service (SaaS) will become more popular as people become more accustomed to subscription-based products. Consumers are more accustomed to tech in the home and this will drive further product development.