28 January 2021
Where I WFH: James Smethurst, Managing Director, The Social Desk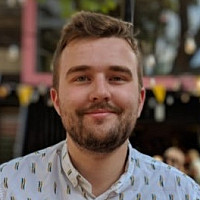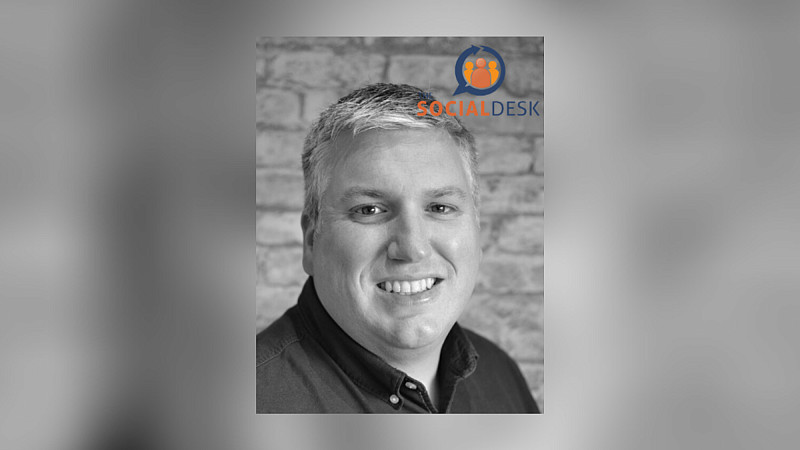 Wirral-based The Social Desk was founded by James Smethurst and offers a range of digital marketing services including web development, paid ads, and email marketing.
The Social Desk was originally launched in James's home in 2018, giving him the opportunity to move to a WFH option with speed when it became necessary. The team of six now works remotely while James manages everything from the extension where the company has always operated.
James told us what his tried-and-tested WFH setup looks like in this week's Where I WFH...
Where in the house do you work?
The Social Desk is actually located in a custom-built extension at the back of my home! When I started out the business, I built this office space as a temporary solution to having no overheads in the early days, whilst I built up the business.
Fast-forward two years to COVID times, and it's turned out to be the best decision I made! Apart from my team no longer being in the office due to working from home, there has been little transition to my working life!
Paint a picture for us of the view from your window.
Directly from the office window we have a view of my garden, where a neighbour's cat has decided to set up camp, so we quite often have a furry friend trying to say hello! Aside from this, we are just a short stroll from the delightful Heswall town centre, home to many fantastic coffee shops!
Talk us through your home-working daily routine.
The one thing I do each morning is get up and get dressed! As WFH has been a long-standing tradition in this house, I have always found that following a routine, as though you are leaving the house to go to the office, is the only way to get into the working mindset and remain productive! If you're feeling sluggish whilst working from home, try and incorporate this into your routine!
Once I'm settled at my desk, the first thing I do is check through my emails and read industry news. I like to keep up-to-date on the latest news and trends in the industry - pretty essential for a digital marketing agency!
I generally have a number of Zoom calls or meetings booked in throughout each day - whether that be with the team, clients, prospective new business calls, or general networking. I find that structuring these meetings into my day is beneficial not only for the business, but for me personally to ensure I remain connected with people.
Aside from this, my general work includes building websites, paid advertising campaigns for clients, social media management, email marketing, blogs and the general day-to-day running of The Social Desk.
I also try to fit in some sort of exercise at the end of each day, whether that be a walk round the block or a HIIT workout - staying motivated to keep active and maintain good mental health is probably the hardest part of WFH!
Which tools and technology do you rely on when working from home?
Zoom has been the saviour of lockdown (and I'm sure also the bane for many!) We have a weekly team Zoom meeting every Tuesday to check in on each other and make sure we all know what each other is up to from a working perspective!
It's so important to ensure all the team are remaining connected so we also have a WhatsApp group for the team to have more general chats and share content, TV recommendations, jokes, and memes. And, of course, email and phonecalls.
We've found Zoom to work really well for client contact too as it's always more personal to see people face-to-face. Since we can't do this in-person at the moment, Zoom is the next best thing!
What do you miss most about working from an office?
The people! We have such a great team here at The Social Desk and I miss us bouncing ideas off each other and generally chatting throughout the day. The team will say they don't miss my chatting and distracting them from their work, but I'm sure they don't mean it! 
Working alone, from home, means it's harder to do things on the fly, everything takes that bit more forward planning and time management. I miss the fluidity of office life!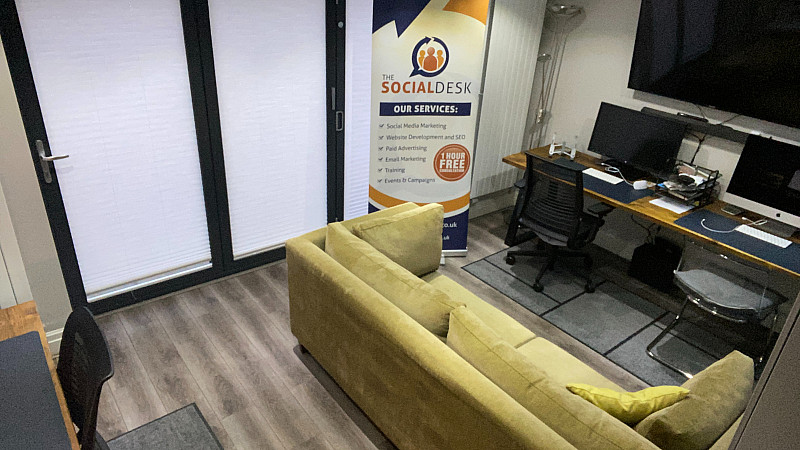 What tips do you have for increasing productivity while working from home?
As mentioned above, get up and get dressed! Make sure you have a rough plan for the day and try to stick to it and monitor how much time you are spending on each element of work to ensure you are not overworking contracts.
I've found booking in calls with colleagues, clients and peers throughout the day is a great way of staying connected, motivated and productive!
Another thing the team have raised about working from home is the tendency to pick up the laptop after hours and blur the lines between home life and working life, so it's really important to set up a dedicated workspace to try and limit crossing these two areas of life.
Will you look to work from home more in the future?
As a digital marketing agency, we know that we are extremely lucky to have remained relatively unscathed by the introduction of working from home. Everything we do is online, and we have proved that we can continue to do this extremely well regardless of where we are located. I'm sure that all of our clients will agree that it has been business as usual throughout!
While we know it's definitely something we can do, I feel that the office life is very much missed by all of the team, so I hope that in the future we can perhaps take at least a hybrid approach and mix WFH with office life again!
How do you think the workplace will change in the future?
I think that many workplaces will want to get back to being in the office, but I do think that things will never return to pre-COVID times. I think workplaces will operate on a shift basis, seeing less employees in the office at any one time.
I feel that where people can work from home, they will be given the option to do so if that is their preference (and as long as it works with the needs of the business), but this may be done so on a part-time basis so that people are at least in the office once or twice a week.