07 September 2020
A Week in My Life: Matt Tomkin, Director, Tao Digital Marketing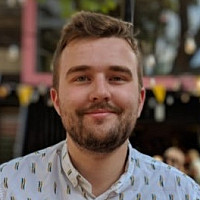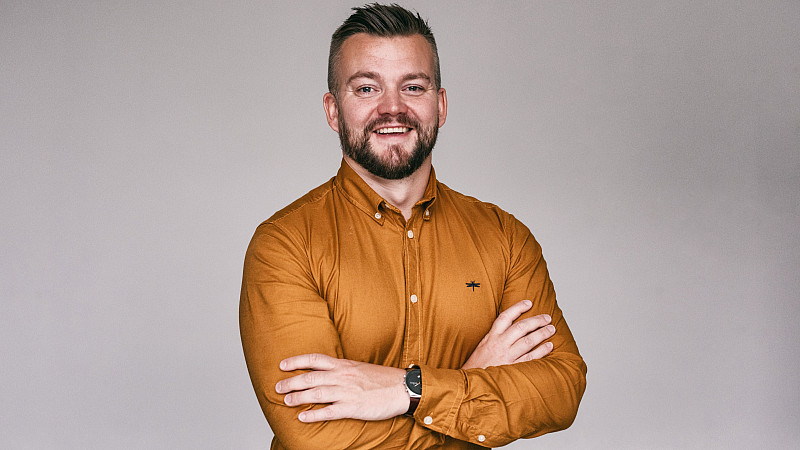 Head of search marketing specialist Tao, Matt's had many years of experience setting up and leading a variety of companies.
He started a telecoms company in 2008 and an eCommerce brand in 2011, he sold both after discovering a knack and a passion for digital marketing, and set up Bolton-based Tao Digital in 2017. 
The agency offers lead generation, web development and search marketing services to help a wide range of businesses grow their customer bases. From the heart of Bolton, Matt and his team work closely with business owners to hit their targets.
We found out what a week in Matt's life looks like...
Monday
I manage to resist the lure of a McDonald's breakfast and go for the healthier option of two boiled eggs with toast to start the day. The McDonalds TV adverts shown at 9:30 pm always tempt me the next morning… but not today.
After breakfast I'm in the office bright and early at 8:15am to get some quiet time to myself before the rest of the team arrives. We've recently expanded into a larger office just around the corner from our old one in the heart of Bolton town centre. With us being in a larger office, it's easy for us to social distance and keep the team safe. We're looking forward to getting the new office branded to really show off who we are. 
It's a really exciting time for us at the minute as more and more businesses are realising the importance of an online presence. We've been lucky enough to take on a new member of the team recently and hopefully have another on the way.
Today mainly involved working on a number of proposals for new prospects, one of which looks very promising for us. One of our main clients, who we helped to get to number one in the UK in their industry sector, is leaning on us to support their digital strategy over the next six months.
After work, I enjoyed a long 15km run and continued with my current read, which is 'Pricing with Confidence' by Mark R. Burton. It's a great book that I have been reading over the past couple of weeks. 
Tuesday
Today was off to a healthy start again with two boiled eggs on toast. I got to the office slightly earlier than yesterday. 
Today involved continuing to migrate all of our client's sites over to Kinsta, a managed WordPress hosting company that has helped us reduce page loading speeds from three seconds to 0.5 seconds.
We also tried a demo of some software that we can potentially use for a very promising side project - unfortunately I can't disclose much at this point!
After work, I went for a great meal at the Railway, one of my favourite new local restaurants. I enjoyed a delicious burger with cheese and bacon with a side of chips and of course a beer - see, how good does it look!?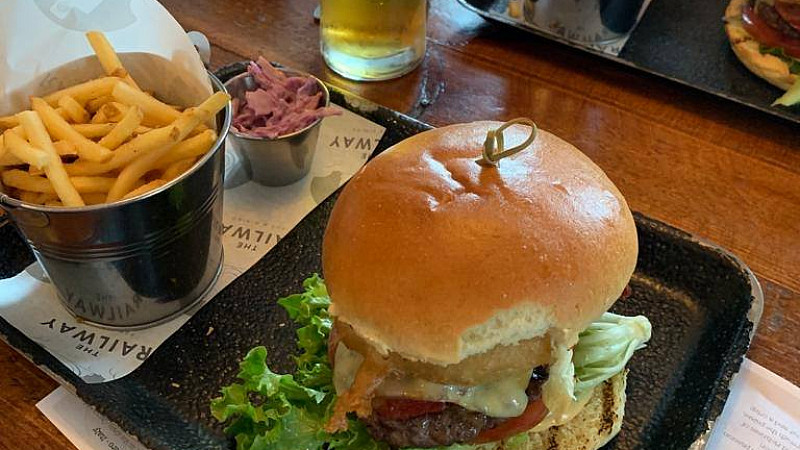 Wednesday
This morning started off with my weekly PT session in my trainer's garage, which he fully kitted out during lockdown to allow clients to still partake in sessions while social distancing. I believe that keeping fit is so important for your mind and body, and that's something I hope to encourage within the business as gyms have reopened and we start to go out for our Friday morning team runs again.
As soon as I arrive in the office I get stuck into a content audit for a new client which takes up most of my morning. After a delicious Nando's with the team at lunch, I'm off for a client meeting for most of the afternoon (involving a few beers, of course).
Thursday
Originally I had planned to use my new electric scooter on the commute today, as I'd left my car in the car park close to the office, but the presence of gloomy weather meant that I ended up getting a lift in. 
Today I had a video catch-up with one of our clients, who are a local charity. They were very pleased with how the campaign we are running for them is going, which left me in high spirits for the rest of the day.
At 10pm the news was announced of a local lockdown here in Greater Manchester, which wasn't pleasant - our team were understandably concerned about the implications of the announcement due to the details being rather unclear. 
In the past month, we've slowly started to get our team back to some normalisation, coming into the office, working safely but collaboratively, and enjoying the opportunity to support our local cafes and businesses again. The thought of returning to a lockdown similar to the one earlier this year caused quite a worrying night and unfortunately, I didn't get much sleep.
Friday
This morning I gave in to the lure of a McDonald's breakfast... our office is just a few doors down from one, and it is Friday after all! I ended up treating myself to a sausage and egg McMuffin with a hash brown and a black coffee. It was a beautifully scorching day and we enjoyed a team lunch in the sun on the town hall steps.
The digital PR side of the business has grown a lot recently with all of the team back working, picking up not just standard links but high quality, authoritative ones. This afternoon we outreached an exciting topical campaign which we are hoping will get traction in the coming weeks.
Usually I spend my Friday evenings at football training with my six-year-old son Ronnie, however, due to the lockdown, many attendees dropped out and so we had a kick about in the garden together ourselves. We had a relaxed, family fun-filled weekend, and I feel ready to get stuck into another exciting week!