05 March 2020
Where We Work: Neon Creations, Bolton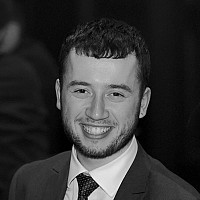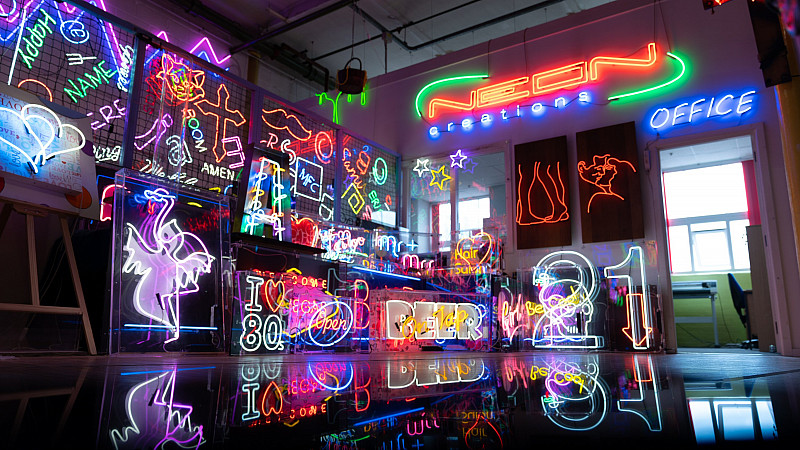 Neon Creations design and manufacture custom made neon lights for a wide variety of uses, including commercial and domestic interiors, bars and restaurants, branding, events, and music, film and TV. 
The Bolton-based company, which creates all of its unique and bespoke lights in-house, turns 15 years old this July.
Catherine Spink, co-owner of Neon Creations, told us more about why she enjoyed working there...
"I love our workshop as it is open plan, which makes it easier for team members to interact, and also means that visitors can watch the neon sign making in action. Not to mention how bright and vibrant it is with all of the neon lights we have on display."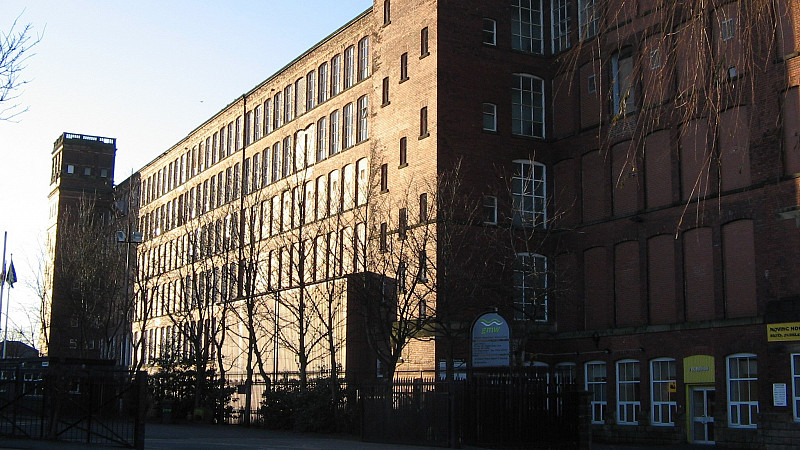 Where is it?
Neon Creations Ltd, Unit H6, Swan Business Centre, 4 Higher Swan Lane, Bolton, BL3 3AQ. 
How big is it?
We're based in Swan Business Centre, which was originally Swan Lane Mill number 3, a Grade 2 listed building within a cotton mill complex. Swan Lane Mills 1 and 2 were the largest spinning mills in the world when they were built at the start of the 1900's. Mill number 3 was built in 1915.
Our unit is 2,700 sq ft, and this comprises mainly of workshop and display area, with an office and meeting room which takes up around 1/5th of the overall unit. The Swan Centre houses a number of businesses, and storage facilities, and is also used for TV and advert shoots from time to time.
What sort of work goes on?
The whole neon sign making process is undertaken in-house – from receipt of enquiry via email, social media, or phone, through to wrapping and despatch. And obviously the most important part in between, the actual process of the neon signs being made.
Neon signs are completely hand-made, starting out as a straight length of glass tube, which is heated up, and bent to shape over a hot flame. The method for making neon signs has not changed since the first neon sign was made more than 100 years ago.
Why is the workplace appropriate?
The workplace suits us because of its high ceilings which makes it feel a lot more open and gives us a great space for production. We have great landlords who take care to look after the building as a whole. They provide CCTV and 24 hour security, and the management and reception staff are extremely friendly and helpful, with nothing being too much trouble.
We also like the fact that we are not on the high street, or visible to passing trade so that we can focus on producing our neon. However, we do love welcoming visitors to our workshop by prior appointment.
Who works there?
There are eight of us in total – myself and my husband Tony are the owners of the company. Tony manages the production side of the business, and I manage the sales, marketing, and admin side of things. Tony also makes neon signs (official term 'glass bender'!), and then we have two other glass benders, Terry and Sam. Their industry experience totals more than 60 years.
We trained Sam on the job (you can't go to college to learn how to make neon signs), and she started with us when she was just 16. We also have Tara who is our production assistant. In the office we have Donna as the Office Manager, and then Sophie and Tracie as Sales Office and Admin Support.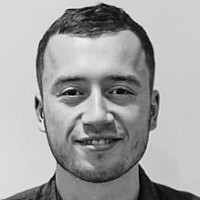 Is your workspace unique?
For a chance to be featured, send over a some high resolution photos of your offices to Josh.