25 February 2020
My Startup: Tappit, Leeds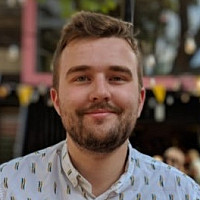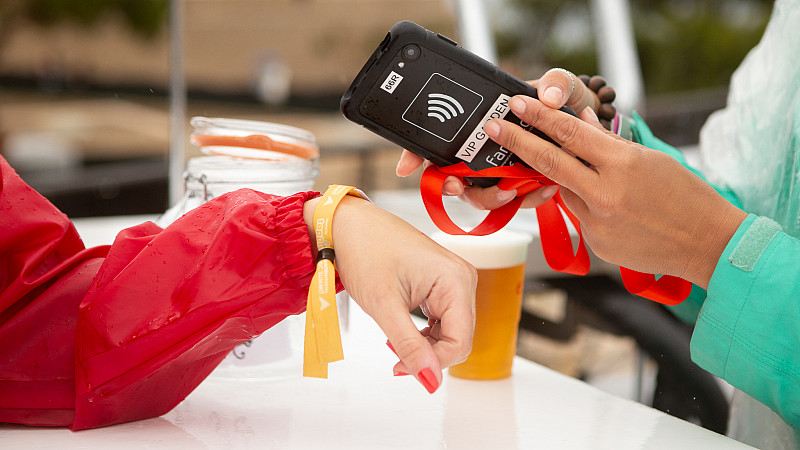 Tappit's cashless system is a modern day solution that reduces queues, maximises profit, eliminates fraud and provides event organisers with valuable data and insights that will enhance live experiences.
The Leeds-based startup provides cashless technology which has been used by almost 1 million people across the world. Recently, they've forged partnerships with names including Manchester City Football Club, Tomorrowland Barcelona, Creamfields, Camp Bestival, Abu Dhabi Grand Prix and Birmingham City Football Club. On average, partners see a 22% increase in profits when using Tappit's technology. 
CEO: Jason Thomas
Founded: 2017
Website: tappit.com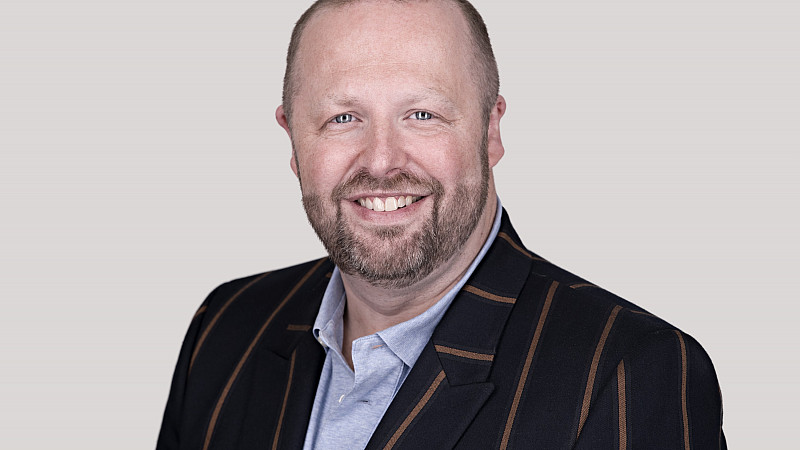 Why was Tappit launched? 
Tappit was launched to give organisers a meaningful understanding of their fans - whether that's sports fans or festivalgoers - enabling them to improve the fan experience and allow them to spend more time watching the action.
We wanted our global cashless solution and insight suite to help festival and event organisers combat their biggest pain points, from managing footfall and improving operational efficiency, to recognising consumer trends. These are all things that you can't get with traditional payment methods, and we wanted to change that.
Tell us more about the tech behind the product.
We provide our clients with their own data ecosystem, giving them real-time actionable insights to make decisions that will make their events better and more profitable. 
Our technology is designed to complement the existing infrastructure of any event rather than replace it. Our tech doesn't require an overhaul to an existing framework, or a complicated set up that needs a multitude of integrations.
The physical implementation of our cashless tech can take just a few hours, because it simply sits on top of the current payment equipment, making it ideal for permanent installations at clubs, stadiums and venues of all sizes.
Where are you at right now? 
We are expanding at a fast pace and continuing to roll out our cashless solutions; we currently have over two million people using our system across the globe. We are signing a number of major partnerships across the music and sporting industries in particular, while also renewing existing deals and investing in our technology and development team to make sure that we can continue to support our clients and provide the best fan experience possible. 
What are your aims for the next year?
With the demand for cashless showing no signs of slowing down, 2020 is set to be a big year for us. Beyond that, 2020 brings a real focus on helping more businesses understand the true value of cashless through our insights, which supply vital data on consumer habits.
So we are looking to invest heavily in developing the technology behind these insight functionalities, which will continue to noticeably improve the fan experience. We are also keen to focus on our continued expansion across the Middle East and South Pacific as well as the US. Following success stories like Wake Up Call last year, we already have some exciting new partnerships in the Middle East, New Zealand and Bali to name a few, so we are off to a flying start! 
What's been the hardest thing about getting Tappit off the ground? 
One of the biggest challenges is getting festivals, events and stadiums to understand the differences between contactless and cashless payments, and educating them about the multitude of benefits that come with it. People are often resistant to change, but cashless systems like Tappit have the power to help both event organisers and their customers.
It can eliminate long queues and cumbersome crowds, and provide valuable data insights. The challenge was in learning how to educate people and shed light on the advantages of a relatively unknown market, but this is getting easier each year as we build our own credentials and case studies that show the benefits first-hand.
Why should more people be using Tappit?
Cashless has transformed our society and Tappit is setting the new standard for this. We allow evolution by fortifying relationships between event organisers and their attendees. Our 360-degree approach provides 22% average uplift in sales and gives invaluable insights that allow organisers to create targeted marketing and grow the relationship with fans, ultimately growing profits. 
What makes us unique is that we understand events, and most importantly we are passionate about making the fan experience better - because we are fans ourselves.
Because we have a range of cashless solutions, we can act as a consultancy business and fit our solution based on a client's existing infrastructure and fan demographic. It also means we can evolve with a client, which is why clients are willing to sign long term deals with us. Our team provides constant support and advice throughout an event lifecycle, helping to make the most of our offerings and most importantly, make the event more successful. 
How much will it cost users - and why is it worth the investment?
We pride ourselves on setting the new standard for cashless implementation. We don't just provide the system but also experienced consultancy, support and account management, so that both clients and fans have a smooth transition and begin noticing the benefits.
In terms of investment, with the reduction in fraud, increase in sales and the ability to streamline operations and maximise fan engagement - we find that any investment is rapidly covered by increased revenue. Our ROI calculator lets people understand the upside of choosing cashless.