18 December 2019
What I've Learnt: Kathie Wilcox, Director at NGI Solutions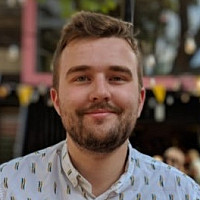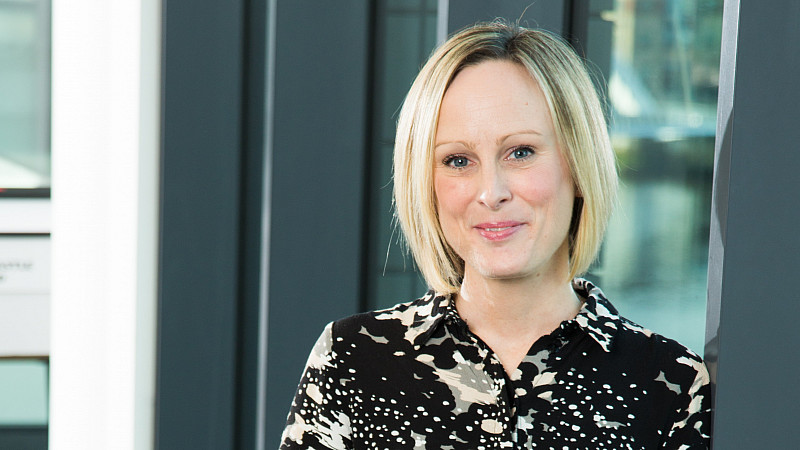 Kathie Wilcox has worked in marketing at NewcastleGateshead Initiative (NGI) for many years, before stepping up to take the role of Director at NGI Solutions, its commercial side.
The profit-for-purpose research, marketing and PR company works on small and large projects from partners around the Newcastle-Gateshead area. As its Director, Kathie leads a team of specialists and grows the loyal client base regionally as well as locally.
A mum of two girls and a mentor with The Girls Network, Kathie is passionate about gender equality and helping young people achieve their potential.
We heard from Kathie about the things her career has taught her.
Which single daily habit or practice could you not do without?
My breakfast! No matter how early the start, I always make time for a proper breakfast - it's fuel for the day and as I'm usually first up it's also an opportunity for an usually peaceful 20 minutes to order my thoughts, browse the headlines, enjoy my first caffeine hit and mentally prepare for the day ahead.
What's been your luckiest break?
I think my luckiest break was probably being offered a job at NewcastleGateshead Initiative (NGI). Following university, I worked at a PR agency and an in-house PR role before I spotted a job at NGI, which was an organisation I'd already clocked as one I'd love to work for.
Since joining the company, I've been lucky enough to progress my career in a huge variety of roles, managing a range of exciting projects, leading some brilliantly talented people and broadening my PR and marketing skill set along the way.  
What's your best failure?
Being turned down for a place at Cambridge University. I was invited for interview but subsequently rejected, and while it rocked my relatively fragile confidence at that age, it taught me my first real lesson in resilience.
In hindsight, I don't think I was cut out for Oxbridge and would have struggled under the intense academic pressure - so it's a failure that I can now look back on gratefully!
What is the best investment you've ever made, either financial or time?
From a time perspective, I think playing a role in NGI's recently formed health and wellbeing team has been a great investment. As a group, we've been proactive in developing and delivering initiatives that help to support everyone to improve their own physical and mental health.
We're lucky to have representation at all levels of the company and are able to feed issues and ideas directly into management team and our chief executive. As such, we've been able to influence the appraisal process - ensuring that wellbeing is a key consideration in everyone's review, amend policies that impact our health and wellbeing, train 10 new mental health first aiders, redecorate the kitchen to encourage more people to take lunch away from their desks, and initiate wellbeing campaigns such as our Active August challenge, mindfulness sessions, walk-and-talk meetings, and a wellbeing library.
It's always been a great place to work, but this cross-departmental focus on employee wellness is a great addition to the organisation!
How would you describe your work/life balance?
I would genuinely say it's pretty good. I think when you're early in your career, you feel a pressure, whether real or perceived, to work all the hours you can cram in to demonstrate your ability and commitment.
But, with time and greater confidence comes clearer perspective. Once I'd had my children, I realised that I was wholly responsible for the choices that would successfully balance my commitment to work and to family. Importantly, I also clocked a few years ago that if I burn myself out juggling both, then I'm no good to either!
So a disciplined approach to time management, clear boundaries between work and home life, and knowing when to be kind to yourself, are all key for me.
Which book would you recommend others to read and why?
I'd highly recommend Michelle Obama's autobiography 'Becoming' - it's a fascinating insight into her life: A girl from a very ordinary background who defied expectations to become the first African American First Lady, a respected public figure and a powerful advocate for equality.
With real honesty, self-deprecation and humour, she talks about the demands of motherhood and work, the challenges of race and gender and the pressures of being married to the President of the United States. It's both relatable and inspiring and links brilliantly to the next question…
What one piece of advice would you give your 21-year-old self?
Never let anyone tell you what you're capable of. We all have the power to set our own boundaries and create our own opportunities. Nobody can dictate your personal limits - it's up to you!
Who or what has had the single biggest influence on your working life?
I feel privileged to have had numerous inspiring female role models, including our soon-to-retire chief executive, Sarah Stewart. Sarah has always been a supportive manager, and she's challenged me to move beyond my comfort zone, learn new skills and gain new experiences.
There have been opportunities that Sarah has offered me that I would have probably turned down if she hadn't mentored, coached and gently pushed me at times! Looking back, these challenges are what prepared me for my current role.
As Director of NGI Solutions, my remit is much broader than marketing and communications, where my career was initially focused, and I am now involved in all aspects of running and growing a commercial business.
Tell us something about you that would surprise people.
I'm a proud adopted Geordie - not that surprising! But my path here is often surprising to people, when I tell them that my now Geordie husband was originally a teenage holiday romance! We met in Ayia Napa (of all places!) 23 years ago and after graduating from university I made the move from Manchester to Newcastle and fell in love with the place and people, as well as the husband!
What does success look like to you?
I think you're only successful if you're happy and content in what you do. You could work your way up the ranks, earn a huge salary, hit your targets, but, at the end of the day, your working life needs to give you balance and satisfaction - and most importantly provide the means to enjoy precious time outside of work with family and friends.