03 December 2019
The state of MarTech in the North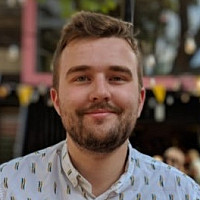 Jason Whitworth, Corporate Finance Partner at BDO, goes into detail about recent data the firm collected about the global and regional MarTech market, and what this means in the grand scheme of things.
According to the latest industry research, there's been a healthy growth of 22% across MarTech spend over the last year alone.
Marketing technology, or MarTech, refers to the industry that drives customer engagement through the use of technology, but specifically not through the use of advertising. It encompasses SEO, online customer experience, content marketing, email marketing, social media and the full range of related tools and platforms. Not only this, it also includes software delivering automation, integration and/or optimisation of marketing operations. 
BDO, alongside research partners WARC and the University of Bristol, have been analysing the global market. Our research found there had been a 100% growth in MarTech investment since our first look in 2017. This global market is now worth an estimated $121 billion. This is the equivalent of 20% of global advertising spend, and it doesn't look like stopping there.
What about in the North? Media organisations are no longer just about another button on your remote control, it goes much further. Channel 4, for example, is an investor and incubator for creative services including content, app development and digital media. And with Channel 4 now basing its national HQ in Leeds, and big media corporations such as the BBC and ITV already residing in the region, the inevitable creative and economic impact of these leading media brands will surely inspire and accelerate northern SMEs with global ambition. 
With Manchester, Liverpool and Leeds seeking to become key competitors for London in terms of business and media, the promotion and adoption of MarTech by regional players such as Stickyeyes, Jaywing - both creeping higher on the lists of top national agencies - and businesses such as Boohoo and Missguided (building on their sponsorship of ITV's Love Island) will be integral in boosting the North in the marketplace.  
The fact that Manchester is to hold the North's first Digital City Festival in March 2020 adds to this time of huge opportunity in the Northern MarTech sector.
So why will MarTech dominate? Advertising can be expensive, it may lack accountability and, in many societies, faces a rising tide of disillusionment with its actual impact and power. Whereas, MarTech's success is its relatively low deployment cost due to its speed to market and ability to engage with an audience that's more online than ever before.
MarTech elements such as automation software, analytics tools and emerging tech like AI are helping marketers, with tools like attribution software allowing brands to analyse which media are most effective for their strategies. This is reflected in the North where there is an increasing number of brands, agencies and vendors recognising the need to invest in order to optimise their media spend. Brands can follow their audience like never before.
By next year, digital advertising will account for more than 50% of all advertising globally, irrespective of whether that's print, TV, radio or any other form of media. But MarTech is expanding at such a rate that the chances are it could replace digital advertising as the "next big thing".
The use of digital marketing and digital technology is no longer just a 'nice' thing to have - it's now a necessity. From apps to sites and vloggers to bloggers, it's becoming apparent that it's in everything we do, everything we see, hear, read, experience - it's an increasingly noisy online world.
If your customers are online, on mobile, commuting with their iPad or just in the comfort of their own home with an Amazon Alexa, you're already in the world of MarTech. As brands and marketers turn towards the creation of competitive, more immersive experiences, MarTech is finding its place as an automated science that delivers 'sticky' engagement without the intrusion and annoyance of (some) advertising.
On average, brands throughout the UK are spending 26% of their budgets on MarTech, compared with 23% last year - a 13% increase with research showing little evidence of a decline in appetite for further tech - although our research suggests that, in fact, brands need to be wary of prioritising the onboarding of new tools in favour of fully utilising older ones.
To ensure the return on investment of MarTech, brands need to focus on the full integration of existing tech, ensuring buy-in and support for upskilling staff. 
But in a relatively new sector born about seven years ago, the number of tech vendors now having products on the market has boomed to over 7,000, meaning there's a wide range of choice for agencies and brands to invest in - or a world of confusion. Many of these companies are raising funds right now and not all of them will be successful. We expect to see further consolidation as MarTech companies seek greater economies of scale.
Consequently, there are plenty of reasons for businesses in the region to pay close attention to this established yet still exciting part of the market.