25 November 2019
A Week in My Life: Liam Patton, Director of Mayfly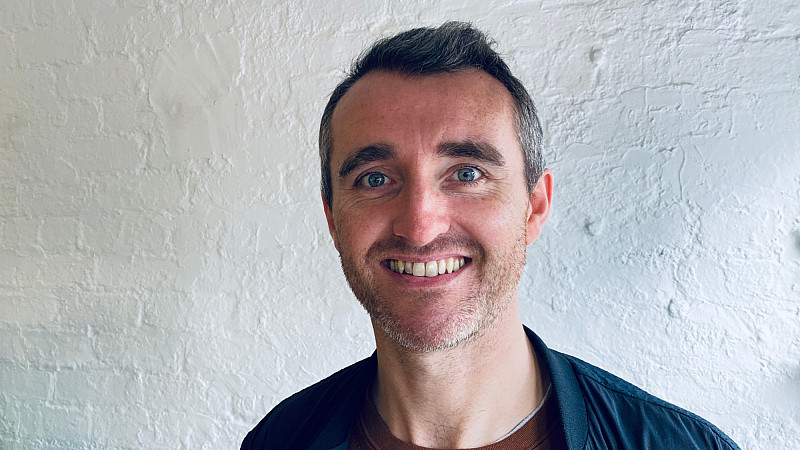 Mayfly is a Liverpool-based digital marketing agency that specialises in web development and digital marketing campaigns for companies in sectors including construction, leisure & hospitality, and professional services.
The agency works with clients locally across the North West, nationally and internationally.
Liam Patton, the Director, talks us through a week in his life...
Monday
I like to start my week on Sunday evening. Once my two boys have brushed their teeth, had story time and gone to sleep, I tackle my emails, clearing any from the weekend and then spend time planning the week ahead.
We're recruiting at the moment, and I also find a bit of quiet time on Sunday night is good for properly looking at CVs – giving them the attention they deserve - and researching possible candidates via LinkedIn. This prompts a LinkedIn chat with a recruiter, and we schedule a call to discuss things further on Monday.  
I've got a catch-up call in the diary for Monday afternoon with our client in New Jersey, a BBQ cleaning business, which we're working with to drive recruitment leads through SEO. A bit of time preparing on Sunday night means I'm ready for the call and can then spend tomorrow morning catching-up with the team about the week ahead. 
On Monday morning, and like every other morning come to think of it, the boys wake-up early at around 6am. The house is a real hive of activity as myself and my wife, Louise, get ready, help the boys wash and dress, sort breakfast and lunches, and then take the boys to school or to Louise's parents. It's at this point that I should lay claim to everything running like a military operation, but that'd be seriously stretching the truth. It's organised chaos at best, but I wouldn't swap it for the world.
I arrive at the office at around 9:30am. A couple of the early birds have already been in a while – they prefer to start earlier and then finish early.
I have a catch-up with our social media manager Kiera about the weekend's activities on our client's social media accounts. There was a tattoo expo on in Liverpool, meaning there were a lot of comments and questions shared with one client's accounts, as well as the usual high volume of user engagements for Liverpool Gin – it's a massively popular, on-trend brand and weekends see a real spike in people posting.
I always make a point of meeting with John and Kieran in our SEO team about Google rankings for our clients. This weekly check-in is even more important at the moment as there are lots of Google updates and recent changes where the search engine no longer shows 'Review Stars' in search results. This can have a massive impact on website rankings and is something we're working on to reduce its effects as much as possible.
I have the call with our US client, and we spend time talking about how the summer months were for his business. He's really pleased with their recruitment drive and how they're growing in the Southern States – we'll now prioritise this as an area to build-on further and agree to catch-up again next week to discuss plans.
Tuesday
After the school run and dashing into Liverpool to the office, I clear emails then jump on the phone with one of our longest-standing clients. They are a national franchise and we've worked with them since we set-up in 2008.
We discuss website performance and how their social media campaigns are running, and then go through a development website and snag any last-minute updates before we plan to push some new designs live.
It's lunch already, and if anyone ever needs to find me, then The Quarter on Falkner Street, or the Toxteth Riviera as they like to call it, is where I'll be! They do great soup and salads, and their hot sausage rolls are delightful!
In the afternoon I'm working with a brand-new client. They came in to see us on Friday and we are up and running already. They offer Brazilian Bootylift sessions and we get cracking on the style and voice of their social ads. This should be a great client to work with!
In the evening, I get my golf clubs ready for tomorrow's early start on the green.
Wednesday
It's an early rise and I try to sneak out of the house without waking everyone. Today it's Fore Business, a monthly golf networking group I'm a member of at Formby Hall. The network runs nationwide, as well as in Spain, the US and Dubai. We meet just after 7am for coffee, breakfast and introductions, then go and play.
It's a great way to meet like-minded businesses and build relationships in a non-forced way. There are normally between 12-15 people that attend, as well as guests and VIPs. A nationwide scaffolding company want to discuss a website, as does a finance firm, and this is before we've even teed off.
Unfortunately, my golf isn't on par with the new business connections I made (sorry, couldn't resist that one!). I've played an awful round and think I'll need to get a bit more practice in before next month's game.
I have lunch at Formby Hall, take a few ribbings about my sliced shots and then head home to work from there. After catching up with the team in the office and returning a few missed calls, I've set a couple of hours aside to continue working on the strategy for our new client offering the Brazilian Bootylifts, ensuring we strike the right tone in our messaging.
After that, I've booked an early finish so I can do school pick-up and then attempt to make some homemade pizza with the boys for tea! Once they're in bed, I give Top Boy on Netflix a go – I keep hearing rave reviews about it.
Thursday
One of the ambassadors from the Formby Fore group is coming into the office today to discuss possible ways of working together. He runs a customer retention marketing company and there are a couple of his clients that may benefit from our experience and vice versa.
We chat for a couple of hours, outlining a mutually beneficial plan and setting some actions for next steps. After that, it's time for lunch and I head to The Quarter!
In the afternoon I have a meeting with a large branding agency that we partner with. We discuss the clients that we are working on for them, ideas for internal projects that they want to run with and look at opportunities for some of the new clients they are bringing on.
I get back to the office and have an hour with our developer going through some of the various website speed issues for a couple of the websites we are working on.
After finishing in the office, I go for a run, then have dinner with Louise, followed by an early night…. after one more episode of Top Boy! I'm on episode three and hooked!
Friday
It's an early start and I head to the gym first thing at 7:15am. It's always a great atmosphere in here, especially on Friday mornings.
I've just come back from trekking Mt Kilimanjaro, which I did with 15 members of the gym, so it's brilliant to catch up with everyone. We are all still buzzing from the experience.
I have picked up a few clients over the years from the gym and it's great to see a client whose website and marketing we look after. He runs a Porsche garage and works on some lovely vintage restorations.
We discuss a couple of areas he wants us to target, then I get ready to head to the office and pick-up my second breakfast, as well as some for the team.
I have a meeting with our designer and developer about a couple of our clients, as well as the rebranding of the Mayfly website. We feel it's time for a refresh and it's good to go through a number of different concepts.
It's one of the team's birthdays so we head down to Bold Street to Honest Burgers for lunch, then return to the office for back-to-back calls with clients to go through their marketing reports, which we send out and also discuss future opportunities we want to explore.
I finish the week by adding a couple of diary reminders for next week to chase website content from clients, then a few of us head downstairs to the Pen Factory for a couple of beers. It's a fantastic bar-restaurant in the basement of our building and a nice way to end the week with the team.