06 November 2019
How to nail your Black Friday advertising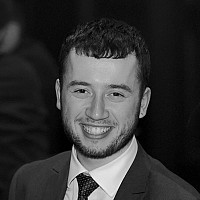 Beatriz Gonzalez, Senior Paid Media Manager at Media Agency Group, shares some advice on how to make the most of this year's Black Friday consumer frenzy...
 
The term Black Friday was first used to describe the financial collapse in the US Gold Market in 1869. Some years later, Black Friday caught on in Philly as the start of the Christmas shopping season craziness. 
Black Friday is now one of the biggest times of the year - now stretching into a full week with Cyber Week.
For brands across the market, getting your marketing strategy right around this time of year is crucial to the success of your Cyber Week sales. 
Brand Loyalty
 
Studies show that consumers already know what they plan on buying as early as October and for this reason, brand loyalty is the most important aspect of Black Friday - one that you can only build with a long-term strategy and not a quick win approach. 
However, if you've been sleeping at the wheel, there is still time to capture the insane amount of traffic generated in this "holiday period" days before. With some category's, consumers are still considering options, brands and of course, price point – with the latter being the most important. 
The best example of this is the TV market. If you're late to the game here are your best options:
For small and medium sized budgets
Forget search, display ads, etc… let's talk about social media! Depending on your target demographic, go all-in on Instagram.
Instagram engagement and growth are skyrocketing and without a shadow of a doubt it is the platform that provides the highest 'Return-On-Ad-Spend', on average, across all verticals. 
Keep in mind, there is no point in going all-in with a boring static image on a platform as visual as Instagram. Consider animated GIF's and video and find a message that resonates with your audience and a USP that is relevant to them and their buying habits.
Here are some ideas for campaigns:
Fear of Missing Out, the Black Friday weekend countdown! If you've got deals planned for the weekend and into Cyber Monday – create urgency with Countdown Ads.
Staging your Black Friday deals
It's time to reward your best customers with the best deals. Make your loyal customers feel rewarded with personalised deals. This is key to Black Friday to success.
Creative matters! During this time, you want to stand out from the crowd with thumb-stopping mobile first creative, this will be the difference in someone buying from you or your competitor. 
 
The main takeaway here is that your goals and your brand tone of voice are more important over Black Friday than ever and depending on your demographic you can go wide in terms of social channels to be present on during Cyber Week. 
If you have pounds to spare...
Why not try Google Search? Google Search is mostly going to be the answer because it is the only channel where you can capture consumers with high intent and who are still considering options. This means that shoppers who are still undecided will go to Google Search to find deals, options, etc. But it's an all-out war in bidding and spends that might not prove profitable, so a good experienced search strategy is important. 
For a second option, we'd suggest a programmatic display campaign. Get yourself in online magazines, key newspaper titles and sector relevant websites. Whilst the CPM is often higher during Black Friday Weekend – conversion rates are significantly higher as consumers have marked this as a key date to get deals. 
If you are planning to run a TV campaign, syncing it up with digital media is extremely important. Think about your potential buyer behaviour and how he/she uses multiple media, touchpoints and the journey. According to a Facebook case study, dual-screen visibility gives your brand 25% more impact.