25 September 2019
What I've Learnt: Stewart Hilton, Creative Partner & Founder at Zeal Creative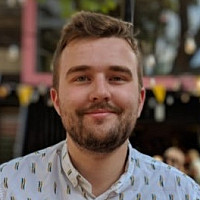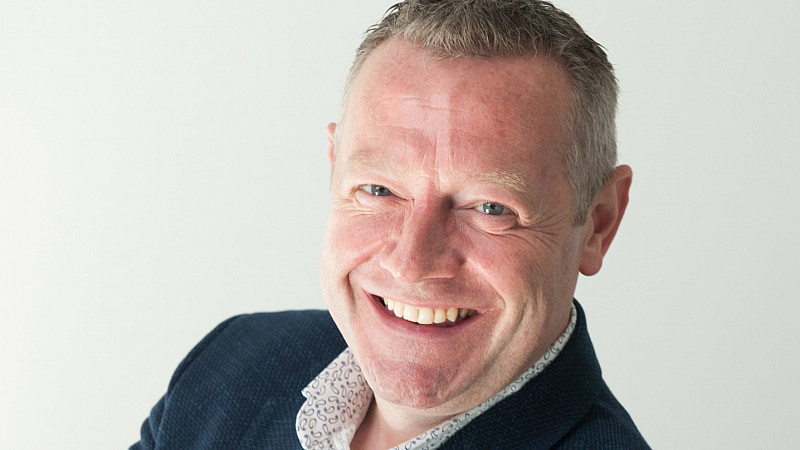 At Zeal, Stewart personally oversees all creative development work. He and business partner Robert White founded Zeal in 2014 in Manchester, and have gone on to work with some of the world's biggest brands.
Zeal calls itself the UK's most effective shopper marketing agency, and was named IPM's Agency of the Year 2019. It's delivered high-profile, memorable activation campaigns for brands like Nestlé, Kellogg's, Pringles, McCain and Rubicon.
And Stewart has been at its head, creating ideas and delivering campaigns, the whole way.
We sat down with Stewart to find out about his life and career.
Which single daily habit or practice could you not do without?
Reviewing our agency 'Plan on a Page' over a coffee every morning before heading into the office.  
It's a great way to remind me what we need to achieve in the longer term and what I personally have to focus on to do this. After reading this, it's easier to prioritise daily tasks, decide which meetings to take and just as importantly what to delegate to others.  
It also makes sure I never lose sight of what we are trying to build at Zeal, 'The World's Most Recommended Agency'.
What's been your luckiest break?
Meeting my long-term colleague and now business partner Robert White when we were junior account executives in the 90s at our first and only other agency.  
Rob and I have worked together for 25 years and our skills and interests complement each other perfectly. Having worked together for so long, we trust each other completely and can second guess when needed what each other would do. I think finding a fantastic partner you can work with like this, for so long, is very rare, so that's got to be my luckiest break. 
What's your best failure?
Rob and I ultimately failed in our attempts to complete the planned buy-out of our previous agency, the agency we had helped to build and which we both loved with a passion. Unfortunately, it wasn't to be, but ultimately this failure paved the way for us to go it alone and start Zeal.  
When we look back, that single moment - in a lift in a non-descript accountants in Manchester, when we both realised we now had no other option than to resign and go it alone - is now one of our happiest shared memories.
What is the best investment you've ever made, either financial or time?
Bringing in our first senior member of staff was the biggest and best investment we ever made.  
We had a fast start at Zeal. Rob and I secured 21 new business meetings in the first three months and won 11 clients. We managed initially with a junior team and freelancers but when we brought in our now MD, Rachel Roberts, it was transformative.  
We had worked with Rachel at our old agency, and having recruited and trained her personally, we knew she was a rare and special talent. We had to wait six months before we could invite her to join us but she said 'yes' immediately and she hasn't looked back since.  
Not only does Rachel make it possible for us to focus on the bigger picture, she does most things better than we do, and she really understands shoppers. She's been instrumental in building a team that can now proudly call itself the UK's Most Effective Shopper Marketing Agency.
How would you describe your work/life balance?
Brilliant. I've manged to get myself into a role where thinking away from the office is more important than being hands-on, and I can do this anywhere.  
I have two young children and I do the school runs with both of them twice a week. I also try to deliberately spend time "off the tools" at events, or anywhere I think might create a flash of inspiration we can use to make Zeal even more effective.
Which book would you recommend others to read and why?
First of all, I'd like to say that reading is critical to success in this business. At Zeal we have an entire reading list that Rob and I have curated from our 25 years in the industry. New starters also get personal copies of our top 10 books to keep forever on the first day they join us.  
The reading list covers every aspect of agency life, and is based on what we feel are the very best of the best.
Which single book I would recommend is always a tough question as it depends on what you're personally interested in learning about. If I had to pick one for new entrants to our industry, it would definitely be 'Ogilvy on Advertising'.
This was the first book recommended to me by my first boss and it's packed with lessons that I still use every day. I'm big on encouraging people to read more, so I'm more than happy to share my wider reading list with anyone.
What one piece of advice would you give your 21-year-old self?
Trust your gut and make faster decisions. For a creative, I'm pretty analytical and I probably spend more time than needed to press 'go'.
When I look back, nine times out of ten the route I choose after my deeper analysis is usually the one I felt in my gut at the outset. So my advice would be if it feels right, do it, and if it doesn't, don't! If I'd had that advice at 21, we might have started Zeal five years earlier!
Who or what has had the single biggest influence on your working life?
The founder of my previous agency and my first-ever boss was my most important mentor.  
He had a unique combination of creative genius and relentless attention-to-detail. He had a passion for his craft and for the work we did for our clients that was truly inspiring. He was an uncompromising taskmaster who never accepted second best, but this meant every day was different, exciting and fun. He forgave my mistakes and always encouraged and amplified what little talent I had. I learned most of my good (and probably some of my bad) habits from him, and he remains the single most influential person I have ever worked with. 
Tell us something about you that would surprise people.
I was a club DJ in the Midlands during the 90s rave scene. 
What does success look like to you?
Big smiles on the faces of our ever-growing team and a bag full of positive testimonials from our wonderful clients.