09 September 2019
A Week in My Life: Dave Pichilingi, CEO of Sound City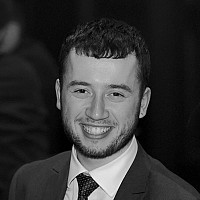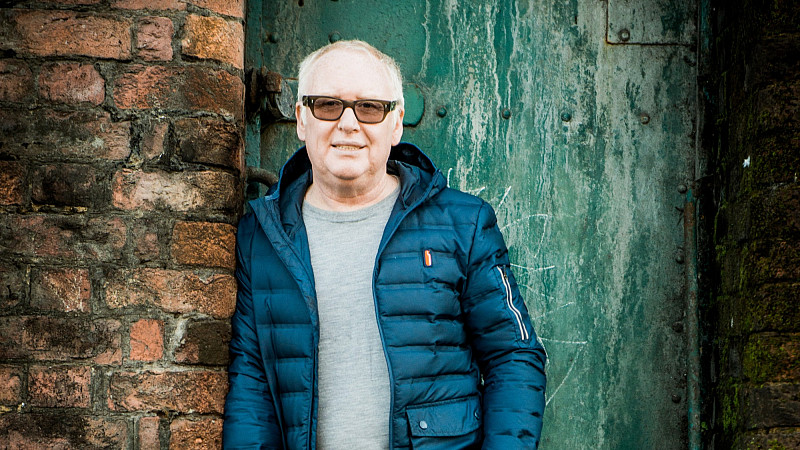 Dave Pichilingi is the CEO of Sound City - the brand responsible for organising a range of music, media and technology festivals and conferences in Europe, the US, UAE, China and Korea, based on its original flagship Liverpool Sound City event.
The company also runs a range of business development schemes and initiatives to help accelerate the growth of both northern UK artists, creative industry executives, entrepreneurs and young companies annually.
Here, Dave shares what a week in his working life is like...
Monday
The week begins early with my alarm set for 5am. I put a call in to Cecilia at Zandari Festa who is well into her day already, being eight hours ahead in Seoul. With the preparations for Sound City Korea underway, where we take British acts to play at the festival, we're working out logistics to accommodate the over 600,000 music fans that will attend.  
Walking around Sefton Park with little Pepper the Chitzu is a chance to clear my mind and energise myself before the work, then it's off to the office.
I arrive at 7:30am, set up my laptop and pour a decaf coffee. Put on some music and get into my inbox, which is already full of emails from over the weekend.  
The rest of the Sound City staff have flexible working hours. It gives the team the time they may need to accommodate other happenings in their life, which I feel is crucial in today's world. I trust them to get the work done to the high standard expected and on time.
Sound City Korea takes place around various bars in Seoul. Our 'apply to play' applications have just closed, so it's up to me and my team to choose the best bands through hundreds of applications on Gigmit. We listen through bands from up and down the country and put together a selection of the best. They'll be given the chance to showcase their creative talents to a huge Korean audience along with other outstanding bands on the Zandari bill. The team we have at Sound City is passionate about nurturing emerging talent.
Tuesday
Little Pepper is bouncing through the house. It's another 5am start. The earlier the better for me, as I'm able to respond to emails from our friends and partners across the globe - whether that be China, Korea, America or the EU. 
Tuesdays are largely centred around a Sound City team meeting, where each of our departments run through new ideas which contribute to next year's festival. The devil's in the details. It's important we get down to the nitty gritty of what needs to be done to make sure we go into our next year even bigger and better than ever.
This includes a lot of presentations and further discussion. Jo, our Conference Director, updates us on exciting prospects for speakers who may the Sound City+ conference lineup. Since launching in 2008, we've had exceptional speakers such as John Cale, Edwyn Collins, Tracey Thorn, Wayne Coyne… the list goes on. Our conference delves deeper into the hottest topics affecting the music industry and related businesses, with insights from some of the most sought-after executives in the field. It's also a meeting place for businesses from all over the world to physically come together and network, showcase new content and develop new opportunities. It's paramount that we provide an outstanding programme that benefits these professionals and it's always exciting putting it together.   
Sound City is also a leading partner for PRS Foundation's Keychange initiative, which has seen festivals and a number of other music organisations sign up to a 50:50 gender balance pledge by 2022. We are already managing this. As a contemporary festival, we have to be representative of the changes that are occurring around us. This year we were proudly involved in curating the lineup for Pride in Liverpool, bringing a mixture of local and international acts to the city.            
Wednesday
Today I need to shift my focus to other projects we take on throughout the year beyond Sound City. We like to keep busy, whether that be by developing our own festival or assisting and co-developing other concepts with businesses in the UK and across the globe. Last year we launched Sound City Satellite, taking bands to perform in various towns between Liverpool and Manchester (along the M62). It was one of our many ambitious projects where we focus on spotlighting emerging talent and celebrating smaller cities for their cultural and creative impact on the UK. People and places that may often be overshadowed by the heat of London.
The day consists of checking in with the relevant teams to make sure our other projects - such as Off The Record, which we run alongside From The Fields, the creators behind Bluedot and Kendal Calling festival, are running smoothly. Sticking to our deadlines is crucial but we also need to produce an incredible lineup that will have traction on an international level. 
Aside from that, we have just finished Sound City MCR, our Manchester event, so a debrief regarding what went down is scheduled for 12:30pm. My team and I need to talk through what went well and what we can improve on in the coming years. This was our first year of Sound City MCR, curating a cutting-edge technology and music conference, with an exceptional music line-up as a part of Distractions, alongside Manchester International Festival. We were proudly joined by huge names in Manchester such as Mayor Andy Burnham and Factory Records' Peter Saville. 
We have a lot of things coming up, so my time is divided between meetings on longer projects that take place throughout the year. That includes overseeing the logistics of our new event, Sound City Ipswich. It's yet another location, and we will be assisting the incredible guys who run The Smokehouse down there. World domination one City at a time!
Thursday
Today, I have a phone call set up with Marcus Russel, the CEO of Gigmit, which is a huge part of our Sound City 'apply to play' model. Among others, this is used for our INES (Innovation Network of European Showcases) programme, which means we can accept applications from all over the world to be a part of Sound City in one way or another, regardless to their popularity.
We are the original flagship partner for INES, which sees over 30 international artists take to the Sound City bill, and we've had incredible acts that add a special dimension to the unforgettable experience we want to give our consumers.
My meeting with Marcus is positive and I feel we've definitely got a strong platform and plan set for the rest of the year. 
Friday
I wake up earlier than usual today as it's my son's graduation and I still have urgent emails that need attention for both Sound City and Modern Sky. This includes setting up new meetings for next week when I travel to China. There, I'll be discussing preparations for Sounds Of The Xity in Beijing. This initiative is another opportunity to take a UK artist to break the Asian music market. In the past, we've taken brilliant acts like The xx, Blossoms and Four Tet.
I set my Out Of Office and shut the lid on my laptop as I scrub up for a proud day watching my son graduate at the Liverpool Institute for Performing Arts University. Despite the hours I spend putting energy into new music projects, my family is most important to me, and I'm always conscious of making time for them.
My son is very ambitious, with his own techno night in Liverpool, and I'm sure one day will be coordinating international projects of his own. Today is a celebration of all of his hard work over the past three years and the start of more hard work to come. 
My wife, daughter and son all enjoy a lovely evening with a few glasses of bubbly to celebrate. Cheers!