16 September 2019
A Week in My Life: Colin Neil, SVP Business Development at Adyen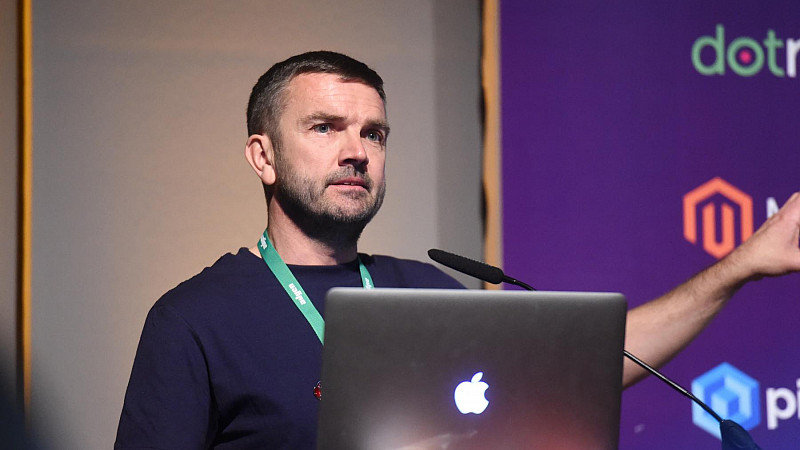 Adyen is the payments platform of choice for leading tech brands such as Facebook, Uber and Spotify.
It connects businesses to Visa, Mastercard, and popular global payment methods in a single system, making it easier to deliver frictionless payments online, in-app, and in-store while capturing shopper data in one place.
Retailers like Superdry, Tory Burch, Schuh and Vue also use the platform for payments.
Adyen's SVP for Business Development, Colin Neil, is Manchester-based and has shared what a week in his life is really like.
Monday
This might not be a popular opinion, but I LOVE Mondays. Nothing can dampen my enthusiasm for the week ahead, not even an early morning wake-up from my kittens Boots and Rascal. Their favourite game is leaving me morning gifts on the kitchen floor. It can be a mouse, a bird or a vole, (dead or alive) they're not fussy.
Today is sign-off day for the renovations of the new office – really exciting times.
The past six months have flown by. We're working hard to expand the team and meet as many Northern brands as possible. Today, we've got a new team member joining us – Josh, a professional golfer.
Tuesday
Out and about with a nice early start. It takes me back to my Burberry days when I woke up in the dark and got home in the dark. 
I'm headed to London to meet the team from Vue. The scope of the value that the marketing team manages to extract from their payment data never ceases to amaze me. They translate this raw data into CRM insights, which they use to improve relationships and build loyalty.
On my way to Euston, I grab a coffee with a couple of my Burberry colleagues before I head back home on the trusty Pendolino. Today, I'll be travelling first class courtesy of my Seatfrog Upgrade.
Wednesday
No rest for the wicked, I'm Glasgow-bound today, visiting a potential new customer. It's actually one of my favourite parts of the job, I really enjoy the privilege of meeting new businesses and listening to their plans. Nothing is better than a bit of Northern hospitality and a Breakaway biscuit. 
I'm staying overnight in New Lanark, somewhere I've been hankering to stay ever since I studied Robert Owen (way back when O-Levels were still a thing). New Lanark is stunning and very quiet. My kind of place. 
Thursday
Back to Manchester today for Adyen's Earning Announcement and an all-important office-day with the team. It's a rare thing to get us all together so it's great to catch up with everyone again.
Even though we don't see each other day-in-day-out, there's a great vibe within the team. There are lots of exciting things in the pipeline, plenty of laughs, and a smattering of Northern humour (with some healthy banter) thrown in for good measure.
It's an early finish for me today as I've got an important appointment: Dad and daughter cinema night. Generally, it starts at Wagamama and ends with a singalong in the car on the way home. I tend to think I can croon along with the best of them until my daughter quickly mutes the volume and I hear how awful I really sound. 
Friday
We've got the London and Amsterdam teams in the office today for some knowledge-sharing and product updates. Today, it's all about our 3D Secure 2.0 Authentication Engine. If you have any questions about PSD2, 3D Secure, or authentication in general, feel free to give me a shout. 
Today, I'm also taking part in CTI Digital's 'Secure Payments, Happy Customers' webinar. It's aimed at businesses that need some expert reassurance around PSD2, particularly Strong Customer Authentication. I'm joined by the Commercial Director at CTI Digital and the Product Manager at Nublue. 
I'm looking forward to tomorrow as I am visiting Liverpool Hope University with my daughter Charli, who starts there in a few weeks. They grow up so fast. The 29th of September will be a tough day for Dad. Tissues at the ready.