21 August 2019
What I've Learnt: Mark Bower, Managing Director at Woven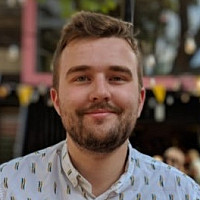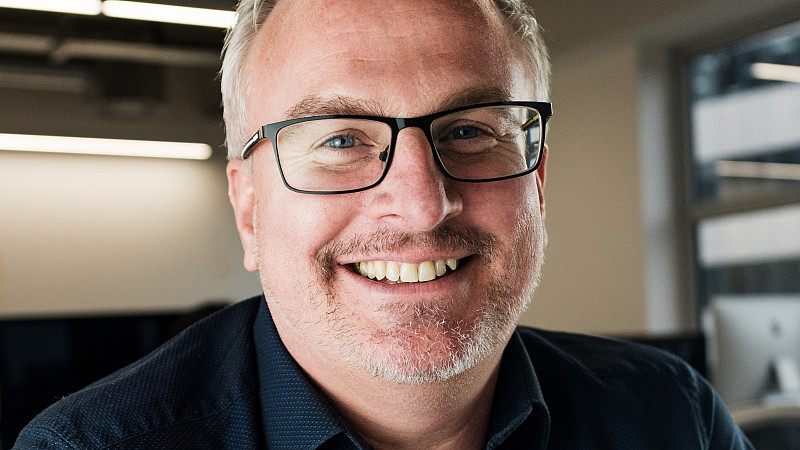 Mark joined Woven back in 2017, having spent more than 20 years in agencies and founded his own, Coolpink.
Woven is a forward-thinking digital agency with offices in Leeds, London, and even Melbourne. Their capabilities range from brand strategy and development, content marketing and video, to media buying and UX.
Since becoming MD in August 2018, Mark has led the day-to-day operations of the agency as it expands. We spoke to him about his life lessons.
Which single daily habit or practice could you not do without?
I've dabbled with meditation, but never quite managed to get the habit to take. I do however, frequently 'take a moment' throughout the day to step back from becoming too overly attached to 'the now' in order to remain calm and balanced, even when the world is going slightly crazy.  
What's been your luckiest break?
Being offered an opportunity to co-found my first digital agency with my best friend, at age 27. 
What's your best failure?
Wow. I do have one gigantic, rather spectacular failure behind me in the collapse of a sizeable business that I had spent 13 years building. Needless to say, that was very painful at the time and it took a number of years to properly assimilate the lessons and see any kind of positive.
But, having survived that, I can attest that, in the end, what doesn't kill you really does make you stronger. As Anthony Robbins says "when you win, you party. When you lose, you ponder!"
What is the best investment you've ever made, either financial or time?
Reading. 
How would you describe your work/life balance?
Still somewhat unbalanced. Work is a huge focus. Maybe too much of a focus at times. It's hard to switch off, especially in today's 24/7 connected world.
I have tried to minimise out-of-hours email and work-related activity, but it does creep back in unless you are very diligent, which I am not always. 
Which book would you recommend others to read and why?
If I had to choose one, from the hundreds and hundreds I've read, I would probably choose something fairly generic and motivational. Probably one of the Tony Robbins books. 'Unlimited Power', maybe. Just because it talks about how you motivate yourself to do anything. It's like an owner's manual for your own brain. How to manage your mental state. How to set exciting, challenging goals and to plan for their achievement. How to deal with adversity and disappointment.
I honestly think this stuff is utterly invaluable and should be taught to kids at school. 
What one piece of advice would you give your 21-year-old self?
Have a plan B. Don't just stick everything on red and 'hope' it works out. "Hope is not a strategy", as they say. 
Who or what has had the single biggest influence on your working life?
I think I'd have to say reading and personal development. I was a shy, quiet kind of kid, but I always wanted to live a big, exciting life.
I had to change a lot to get on that journey and I did that very deliberately by getting hold of anything - tapes, books, videos, events, that I thought could help me become the person I needed to be to get where I wanted to go.
I still believe that investing in and developing yourself is the best possible investment that you can make. 
Tell us something about you that would surprise people.
My childhood fantasy was to be a marine biologist. I know. Weird, eh? I think I just fancied the idea of larking about in sun kissed tropical waters, bothering dolphins for a living.
Come to think of it, my eight-year-old self-had it all sussed out. Because that kind of life still is my dream… only nowadays I'm not so fussed about making a career of it. It's now more like my 'one day when I'm a zillionaire' fantasy. 
What does success look like to you?
Living the life that you want to live. Self-actualisation. The feeling that I have fulfilled my potential and not squandered the amazing opportunities that I have been lucky enough to have benefited from.
Ultimately, to set a positive example for others, particularly my kids, and be in a position to give something back, either through charitable donations or just by inspiring someone else to step up, believe in themselves and set out to do something amazing. I know that last bit sounds a bit 'Miss World', but it does happen to be true.