14 August 2019
What I've Learnt: Jon Constantine-Smith, Head of instantprint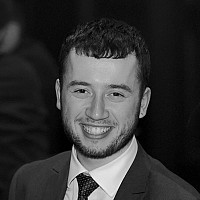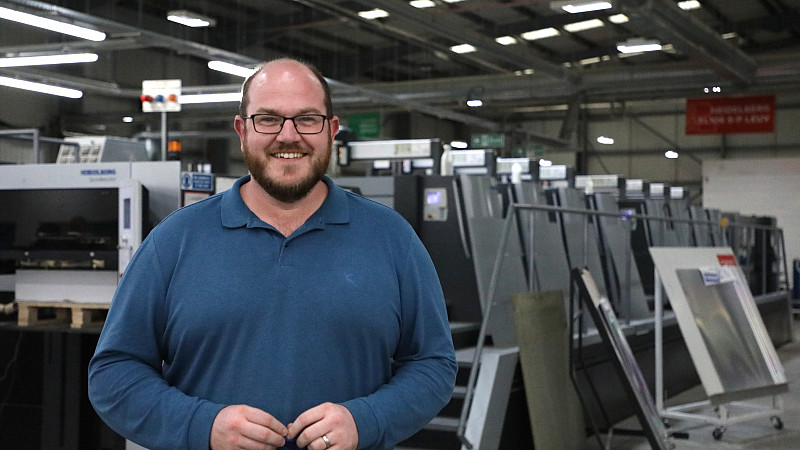 Jon Constantine-Smith is Head of instantprint in Sheffield - a company that specialises in creating promotional prints, posters, flyers, booklets and business cards.
It's the largest UK-based online printer and provides customers with a range of helpful features like design templates, print experts on-hand to help, and a studio team that checks every design submitted. They're based in Rotherham and provide dozens of different products, adorned with print designs that customers themselves can edit. 
Jon was hired by instantprint four years ago, and brought with him a wealth of experience in developing and implementing online marketing strategies across PPC, SEO, affiliates, email and social media.
Here are some of the life lessons he's picked up so far from his career...
Which single daily habit or practice could you not do without?
Looking at figures!
I am a big believer in knowing your numbers, so I start each day by sitting at my desk to check the previous day's performance and how we're performing against our budgets for that month or week. I feel like this helps me to understand the current challenges and where the team's focus needs to be to achieve our objectives. 
What's been your luckiest break?
I wouldn't call it luck, but my career has really taken off since joining instantprint four years ago. I started out working solely on paid media in a marketing team of four, and I'm now responsible for the performance of a multi-million-pound brand and a team of 70.
What's your best failure?
Deciding to drop out of the first year of my Chemistry degree and change course, both in my degree and in life.
I loved the subject at school but hated it at university, and thanks to a chat with a taxi driver who'd had a similar experience, I quickly realised I had to make a change. I started studying marketing instead and quickly fell in love with digital which is what really kickstarted my career.
What is the best investment you've ever made, either financial or time?
Cue a clichéd answer, but it has to be the time spent with individuals to help them learn and develop both personally and professionally. I have been incredibly lucky to work with some fantastic people and there is nothing more satisfying than seeing someone grow from a junior into a team lead or manager or seeing someone who wasn't performing, start smashing their objectives.
How would you describe your work/life balance?
Overall, I think I've managed to achieve a good work/life balance, touch wood.
There are times when I work long hours, but I try to keep this to a minimum and only do it when it's necessary. I can find switching off hard as I find the best inspiration comes from outside of the walls of the office, but I try and manage that by keeping notes on my phone to get them out of my head.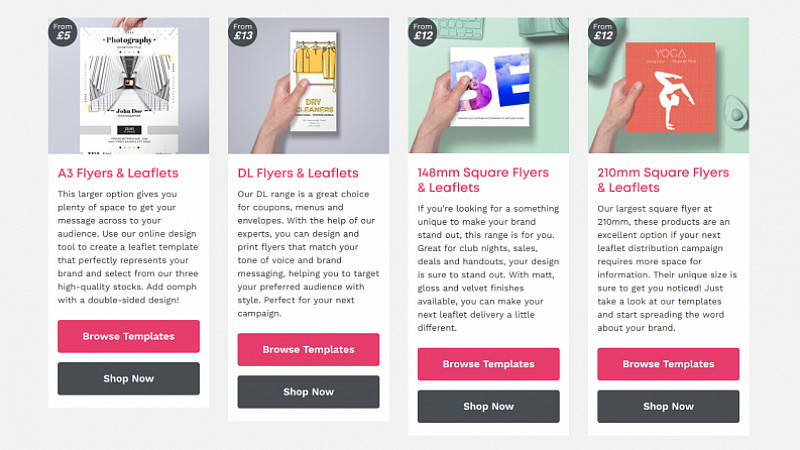 Which book would you recommend others to read and why?
One book is hard so I'm going to recommend three. The first is 'The Long Tail' by Chris Anderson, which I think brilliantly sums up the power of online, especially in eCommerce. 
The second is 'Start With Why' by Simon Sinek, which is a must-read for anyone managing a brand; and thirdly, 'The Alchemist' by Paulo Coelho which offers more inspiration than any self-help book ever could.
What one piece of advice would you give your 21-year-old self?
Don't take things too personally - decisions don't always go your way and it's not always your fault, sometimes the timing isn't right or there are other more urgent priorities.
Who or what has had the single biggest influence on your working life?
I didn't think there would be a single person or thing I can credit this to, but strangely now I think, it probably has to be a former manager of mine (not at instantprint).
Without naming names, I learnt how not to manage people and what not to do as a leader, which has very much shaped my leadership style.
Tell us something about you that would surprise people.
My first name is Jon but most of my family call me by my middle name which is Alex. My mum claims my name is 'Jon-Alex' on my birth certificate but, having checked, that definitely isn't the case.
What does success look like to you?
For instantprint, success is hitting our budget every month from both a sales margin and profit perspective, while having a productive and motivated team.
Personally, success would be having a career I can look back on with a sense of achievement and knowing I'd made a difference the individuals and the business I've worked for.