19 August 2019
A Week in My Life: Jeremy Coates, CEO of Magma Digital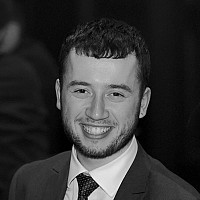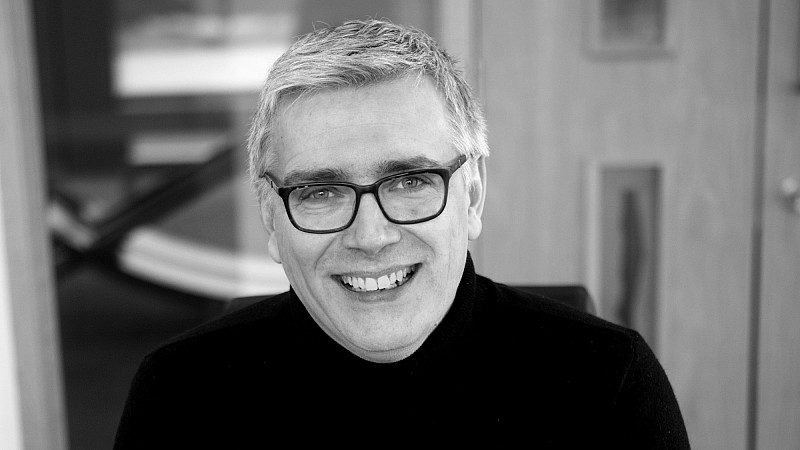 Meet Jeremy Coates, CEO of Magma Digital, an award-winning tech and software firm which is celebrating its 20th birthday this year.  
The firm employs some of the country's top specialists in bespoke software development and works with some of the UK's biggest blue-chip firms.
Jeremy takes us through his working week...
Monday
Monday starts with my morning walk with Hamish and Dougal, my two rather large Labradors, then after what is a fairly relaxed start, it's a quick drive into the office, usually stopping off en route for breakfast.
I don't opt into the whole Monday blues vibe, and part of the reason I don't is that I manage my Monday to be more enjoyable and productive. Every Monday morning, I keep my diary booked out for focus time. This is my own time where I look at what's been planned for the week, prioritise and also take some time out to walk the floor and chat with the staff about the week ahead.
After a catch up with the team and looking at critical priorities, I head over to meet a new client for an in-depth planning session. I'm working with a lawyer to set up a new IT training platform for the legal sector, so we are looking at what's needed, what needs developing and coding our end, and how we can support him to create a great product.
Tuesday
Today I've got my Digital Lancashire hat on, and I'm speaking at an event for the £3 million Fast Track Digital Workforce Fund. Digital Lancashire is a community interest company which I helped found, and I now operate in the role of Vice-Chair. The company is dedicated to accelerating the digital economy in the county, something I'm really passionate about, as investment in digital skills will be a crucial platform for the future of Lancashire's growth and success.
The event is all about communicating the aims of the new Fast Track Fund, which will support businesses in Greater Manchester and Lancashire to develop training and grow our talent in the region. Following the opening address, I steer some discussion tables on the fund and digital skills, where we discuss issues over the current shortfall in digital skills in the region and the steps forward.
Wednesday
I start the morning by doing some coding work for a client. It's not really part of my day-to-day job now, but I still like to code at least a day a week, to keep my hand in - and to be honest, I always enjoy it. 
After a morning of coding, I have a video conference with a housing trust client where we are providing interim IT cover for someone on medical leave. We are also doing development work for them to improve the booking systems and processes, so it's more interactive for the public - helping the internal system communicate better with the external booking system on the website, and ensuring the public can see specific data, to keep abreast of appointments they've booked, but keeping some of the more confidential internal data hidden.  
It's this type of work where we often get brought in, looking at problems in systems and coming up with solutions to make them work better.
Thursday
First on the agenda is a morning meeting with the team, and my managing director, also wife, Priscilla. We discuss planning for a Gap Year student, Molly, who is returning for a year-long placement following a six-week stint she had at the company last year.
We look at what training opportunities she can get involved with and what projects and responsibilities she can initially take on. Wherever I can, I like to offer young talent coming through opportunities to train and develop their ability, particularly someone like Molly, who is incredibly rare in our industry. Women are underrepresented in the tech sector, and it's something that I want to see change.  
Following the planning session, I spend the afternoon following up on some new business leads which have come through via some of the events I've been attending and speaking at, and also via some PR campaigns we've been investing in, with KRPR. 
A lot of the calls are less about selling our services but more calling them and just finding out what their problems and issues are. That's the thing with Magma; we aren't a business that sells only one thing, more a bit like the aspirin of the tech world; we listen to the headaches of a business owner and then come up with a remedy.  
Often with leads, it's companies who have a problem with a legacy system or have outgrown an off-the-shelf software system they started with and need something more bespoke to manage the considerable amount of data and processes they are dealing with as they have evolved.
My final call is with a company who needs a project rescue. They've got so far with an investment in a significant system development, and it's not working. This again is the core of our work, as while most companies won't take on legacy, we're generally happy to take on failing projects and see if we can fix them or move them forward operationally. Many of our counterparts would instead sell in the creation of a new system rather than remedy an older, broken one!
Day over - I wish the team well at the awards they are attending tonight. We made it as a finalist to the E3 Business Awards for the employer of the year category. Fingers crossed, I'm sure there'll be a few sore heads tomorrow!
Friday
I start the day early, and the team are looking at bit worse for wear! But great news, we won last night, so the award is going up in our trophy cabinet!
After catching up on the gossip from last night, we go into a full team meeting and planning for the following week. After that, I head to a meeting with a new client who is having a problem filling some vacancies in their IT department. This is common in the industry we work in - there is a shortage of the right talent, and it's something that as a county and a country we need to continue to address. For this client, we offer one of our 'hot seat' models; basically, we provide a member of staff to fill their vacancy role in the short term, a near-sourced solution that enables them to operate, while a longer-term solution exploration occurs.
After the meeting, I head back to the office, because it's time for another award, our star of the moment awards, which we do each week. Staff can nominate each other to win and go into a draw to receive a £50 voucher of their choice, plus a plastic trophy for their desk! It's a bit of fun but is one of the ways we promote a positive culture, as well as offering perks from evening socials to European trips away and team-building retreats. It's our positive working culture, which has been vital to our success for the last 20 years, that ensures we retain loyal and highly talented staff in what's generally a volatile industry.
I finish the day with a quick team chat discussing what we'd like to do next, to celebrate our 20th anniversary this year. Day over, it's off home to walk the dogs, then to the cinema with Priscilla - I've talked her into watching John Wick Chapter 3!