27 August 2019
My Startup: Mustard Media, Manchester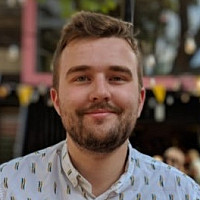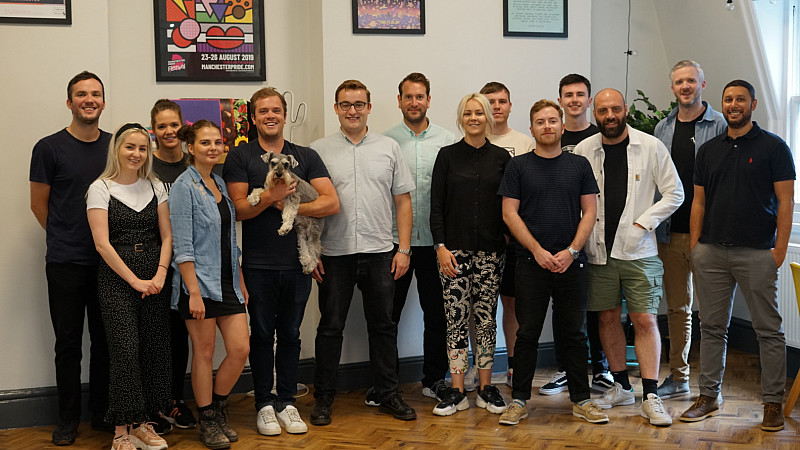 Mustard Media is a leading Manchester-based festivals and events accelerator which helps brands create, build and progress their events through strategic playbooks and beautiful design.
This past weekend saw the arrival of Manchester Pride, which Mustard Media works with as official partners. The 34-year-old event trusted Mustard to create "an identity to be proud of", resulting in the striking Pride visuals visible around the city in the run-up to last weekend.
As well as some of Manchester's leading organisations such as CityCo and the Arndale Centre, Mustard also works with organisers around the world.
Founders: Ed Norris, Robert Masterson, Oliver Hackett
Founded: 2013
Website: mustardmedia.net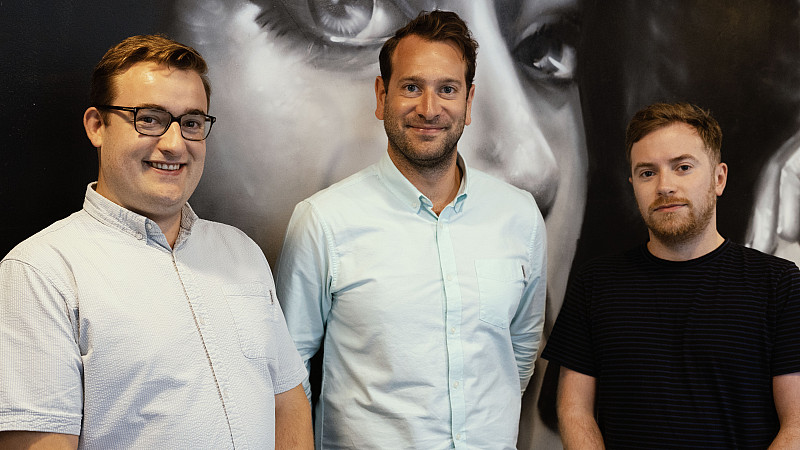 We spoke to Ed (centre) to learn all about Mustard's history.
Why did you start Mustard Media? 
Mustard Media was created to solve the problem of providing high-value marketing support for festivals and events who did not have the level of expertise in-house or have started to become a little stagnant.
Tell us more about the company.
Rob, Oli, and I have been promoters and running events now for 15 years, and our first-hand experience of understanding all elements of an event and festival has given us the ability to know what our clients need. We learn from every event and festival we do, and now we're working on some of the best in the world as well as learning from some of the best promoters and organisers in the world.
We've developed our own products - the Festival & Events Marketing Roadmap and the Festival & Events Growth Hack, which aren't available from any other company. The interactive process - which we refine and adapt for every client - is the basis of the day, and we add in directors and senior staff into the products for a higher level of expertise.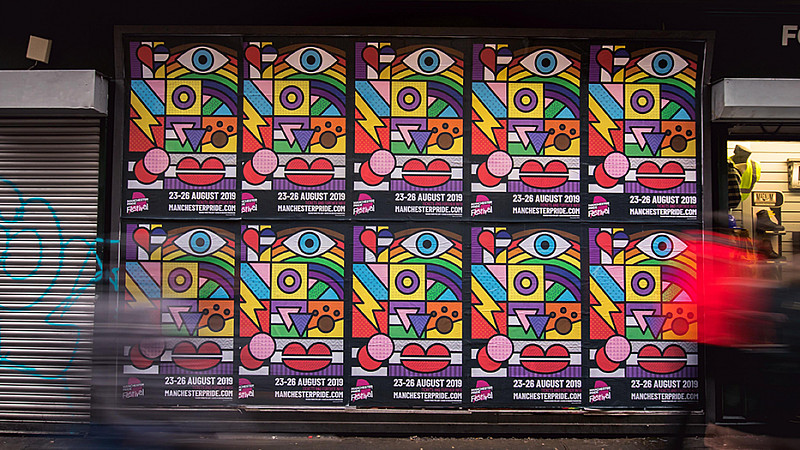 The result of this is that we produce ideas and marketing techniques which are proven to work, whilst always executing them in a new way, keeping the event progressing. These two products must be done in person; however, they can be done in any country, translated into any language and can be for any audience and event size. We developed these two products whilst going through the Business Growth Hub programmes Greater Connected and Amplify, two of their business growth programmes for digital, creative and tech businesses.
We also have a Paid Media Funnel product which we have developed in-house and a studio who are producing amazing brands, websites and design for a variety of clients.
What exciting updates have happened recently?
We've recently moved into a new office opposite the Manchester Town Hall, have brought in some more new team members, bringing us up to 20, and we're looking to bring on a few more in the next couple of months.
In terms of company strategy, we've brought together board of highly experienced advisors coming from a finance, agency, and music industry background, who are helping us shape our ambitious growth plans and ensuring we deliver as we grow.
An exciting brand we've helped produce is Afro Nation in Portugal. They're a new brand for which we've produced a Festival Marketing Roadmap, branding, a website, paid media funnel, and strategy, with great success! The first year sold 20,000 tickets and sold out within 48 hours. Off the back of this event, we launched Afro Nation Ghana, which is selling very well, and we've also recently put together a new Afro Nation in the US, but it's too early for me to reveal where it's going to be yet!
We worked with Manchester Pride again this year - they were one of our very first clients and we loved working with the team over there. We're now official partners with Pride, and this year we produced the 2019 branding, website, marketing strategy, paid media, and in-event marketing for the campaign. It's been a very exciting but also testing year with all the changes to the format of the event, due to building work within the city centre, but the Pride team have done an incredible job and the results speak for themselves!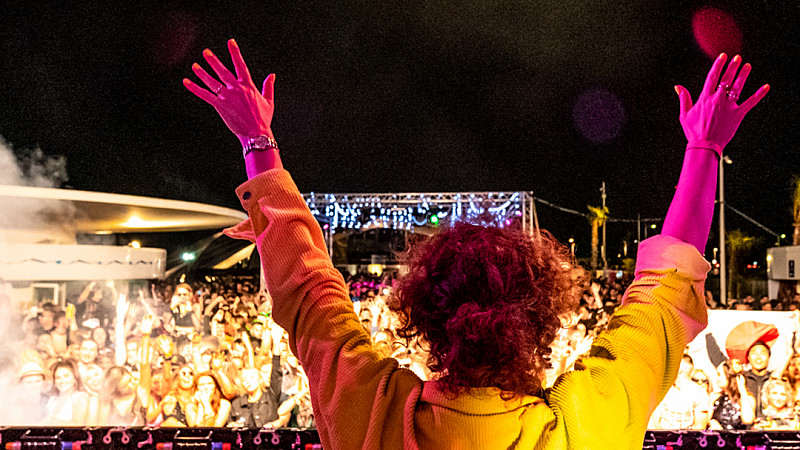 What's been the hardest thing about getting Mustard Media off the ground?
The hardest thing I think we've faced is bootstrapping the business and feeling like we have to offer everything to everyone within our capabilities. We've recently come off a program by the Business Growth Hub called Amplify, which has helped us shape the business to have a clear focus, simplified offering of unique products, and our own growth plan which we're looking for 150% increase in turn over this year. We've never had to take on any funding, we constantly invest back in the business and the amazing team which makes it.
Why should more companies be using Mustard Media?
We're providing marketing solutions on a level I don't know anyone else is doing in Europe. Our client range – from elrow, to The Warehouse Project, and Parklife all the way around Europe with Sonus Festival (Croatia), AMP Lost & Found Festival (Malta), BPM Festival (Portugal), Afro Nation (Portugal, Ghana), and Drumcode Festival (Amsterdam) to name just a few –are a testament to that.
How much will it cost to work with you - and why is it worth it? 
We price everything very fairly, are transparent and are as clear as we can be in everything we produce for clients. The amount of value these products produce are vast.
If you take a rough ticket price of £100, and then factor in that person then spending a further £50, we only need to increase sales by 100 to make it worthwhile spending £15,000 with us (which will get you a lot!).
Our products sell vast amounts of tickets, which is why we're seeing the growth we are. The aim now is to get these in front of as many people as possible and see where it can take us.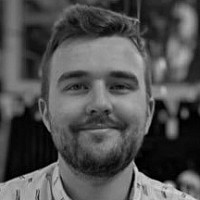 Run a Northern startup to be proud of?
To feature in a future My Startup, send a few lines about your company to Charlie Spargo.