11 July 2019
Where We Work: EKM, Preston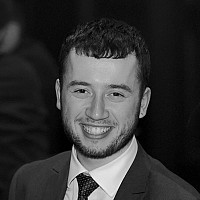 Established in 2002, EKM was the first cloud-based eCommerce platform in the UK.
Today it employs just over 80 people at a single site in Preston and is still the UK's biggest eCommerce platform provider, having helped set-up over 80,000 online shops worldwide.
We spoke to Founder and CEO Antony Chesworth to find out more about the workspace...
"Our mantra is 'Do Something You Love'. That concept extends to both our clients and our team. Having a great working environment is a massive part of helping our team achieve that goal.
"As a North West-based tech company, work-life balance is a major factor in attracting high-value team members."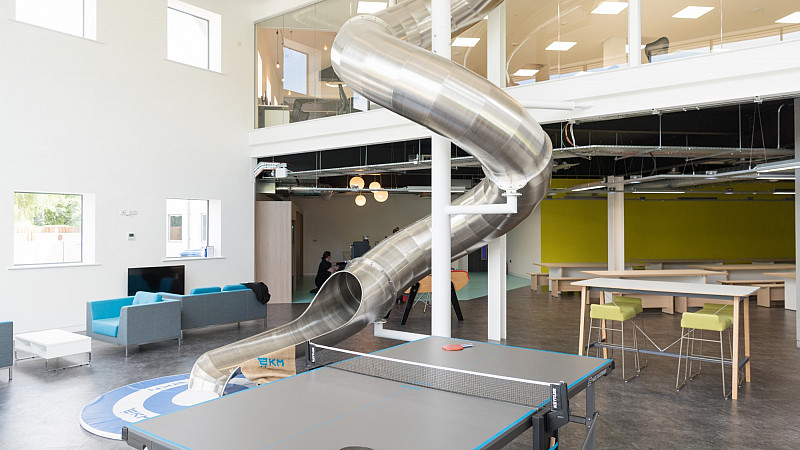 Where is it?
EKM Systems Ltd., Caxton Rd, Fulwood, Preston PR2 9ZB

How big is it?
Our award-nominated, custom-built, self-financed £3.5 million offices opened in 2017 and took four years to design, plan and build. Features include a giant three-storey slide which runs from the top floor to the dining area, a meeting room inside an original Airstream caravan, state-of-the-art office technology, an expansive kitchen, relaxation area and gym. The 23,500 sq ft facilities provide capacity for over 250 employees to support anticipated growth.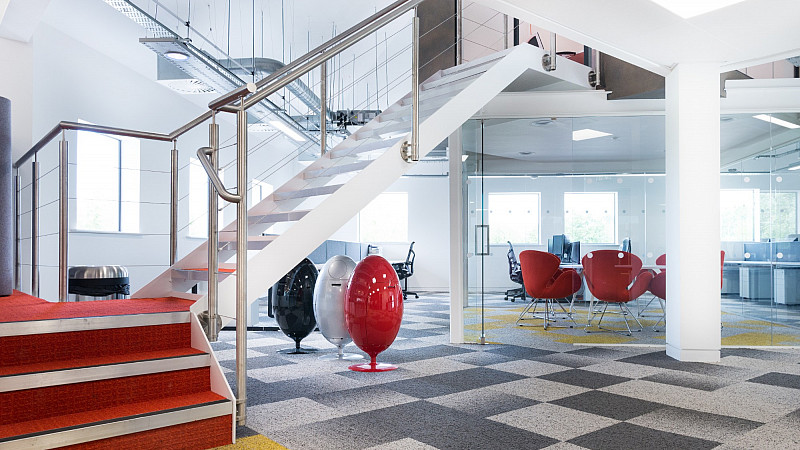 What happens there?
We provide e-commerce solutions that allow customers from start-ups to corporates to sell online.
Our tiered pricing system allows us to help get customers started with their online shop. We then work with them, and as their business grows. EKM has the in-house capability to ensure they'll still have all the tools they'll need to create a successful business. Unlike many platforms, EKM doesn't take any transaction fees or a cut of online sales. 
EKM understands starting a new online business can be difficult so each shop is assigned a dedicated, UK-based, account manager available via telephone, seven days a week during regular UK office hours.
Our unique Evolution Mode, available in all plans, ensures customers' websites never go out of date. Our Evolution experts regularly check customers' websites and offer advice, make design tweaks and fix any mistakes, without customers lifting a finger, so each shop will always be in optimum selling condition.
With our fully managed solution, our Pro plan at £549.99 per month, customers can save time, money and focus on running their business.
Why is the workplace appropriate?
We stand out in the UK because we do not generally compete with other UK companies. We compete with North American tech giants – global companies. Our investment in our offices is not only intended to provide the best working environment for our team but is a statement of intent about the arena in which we operate and compete.
Who works there?
We have just over 80 team members working within seven departments: Engineering, Marketing, Sales, Business Development, Customer Support, Design and Office.
Think your workspace is wonderful?
Workplaces across the North are changing. For many, the physical changes are to encourage a cultural change, with more pressure being put on businesses to consider the wellbeing of employees. Whether your office has recently been refurbished, it's beautifully designed, or it's just vastly different from a typical office, we want to hear from you. Our Where We Work feature is a visual piece so any submissions will need to include HD photos. To find out more, please email Josh.