22 July 2019
A Week in My Life: Jay Rozanski, Producer and Director at oXyFire Media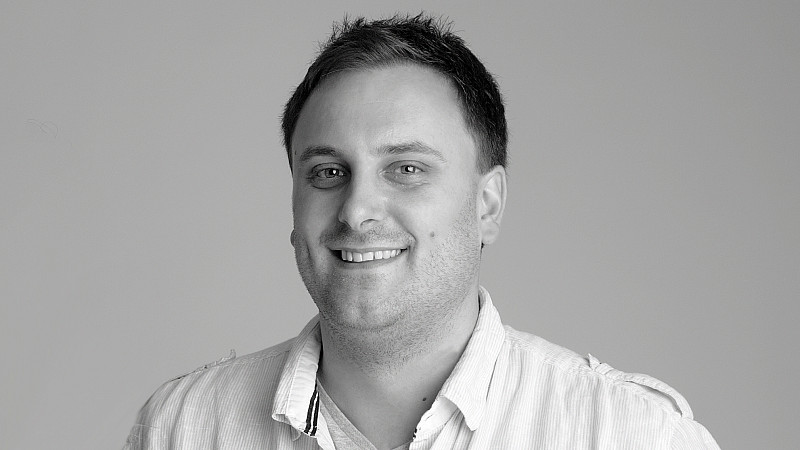 On July 4th, Manchester International Festival returned for another extraordinary 18 days of world premieres and special events. 
Jay Rozanski of oXyFire Media has been working behind the scenes to deliver big screen, broadcast and livestreaming content from many of the festival's events and shows, in partnership with This World Productions.
We found out what a normal week for Jay looks like working on the festival. 
Wednesday
With three weeks of brand new shows, productions and installations to cover, we've already been on site for the past week. Lucy Ockenden of This World Productions is the festival's digital production manager, and together, we've designed an infrastructure including more than five miles of cabling and several portable video production units, built around Blackmagic Design kit, that can be moved around the various sites. 
It's my two-year old's birthday, so I spend the morning with him on a bouncy castle close to home in South Yorkshire, before heading back for the afternoon and evening sessions. 
The festival's video feeds are also available for broadcasters, for example, BBC Live will take live feeds and edited content. This gives the festival a global platform, so all video coverage needs to reflect the festival's reputation for quality and innovation.
I get back to the apartment I'm sharing with Lucy, have a quick catch up on final things to remember. We've worked together for years, so it's almost like a shorthand now, which is great when you have last minute changes. I try to get a good night's sleep because it will be nonstop from tomorrow.
Thursday
After a crazy final set up, we head to Cathedral Square for the opening event: Yoko Ono's Bells for Peace. I wasn't sure what to expect, but I get goosebumps as soon as the bells start ringing. 
The livestream goes really well. There's one slightly nervous moment when some of the public walk behind the presenter as she wraps up, but one just gives a massive thumbs up to the camera. At least we know he enjoyed it!
Lucy and I head to the first night's party with the rest of the team. Let's just say that I wish I'd followed my colleagues' advice and headed home for an early night…
Friday
For many of the events and installations, particularly those running for the duration of the festival, we're working with students from Salford University. As well as giving them some real-life experience of live production, it also means we have access to a much bigger production team. I catch up with the students working on School of Integration at Manchester Art Gallery. 
One of the galleries has been split into three classrooms, where more than 70 lessons and talks will be given. Each of the classrooms has three PTZ remote cameras suspended from the ceiling, and these record each session. 
In the production room, we've combined a Blackmagic Design production hub with a software called Octapus, which transfers presets from room to room at the touch of a button. Today's students tell me how intuitive this system is, so it's great to see how enthusiastic and excited they are. Training up and empowering the next generation of AV professionals is something Lucy and I are both very passionate about, and I can't think of a better way to show students the buzz that live production will give you.
Saturday
We set up for Interdependence at Whitworth Gallery, which I leave my team to manage before jumping on another set up - a live link with the super talented David Lynch from HOME Manchester.
He couldn't attend the festival in person, but wanted to be there somehow, so we dialled him in digitally via a service called Zoom for an interactive Q&A session with 15 lucky audience members and BBC DJ Mary Anne Hobbs on stage. Leeds based director, Kimberley Walker, absolutely smashes it, despite being booked last minute.
Sunday
Today we're in the Great Northern for Alphabus, a dynamic performance with poetry and incredible dancers. It's a brand new piece, with performers on ladders or leaping on and off stage at any given moment, so it's tricky to make sure we get great shots from every angle. 
We film both performances with a mixture of remote cameras and two on a mezzanine above the staging area with operators. I get one of the students to mix the final one live on an Atem switcher. She does an amazing job handling the difficult production set up brilliantly and even manages to capture the whole audience learning a couple of flex moves from choreographer Reggie 'Regg Roc' Gray himself. 
There's a real buzz when the show finishes, and it's tempting to go and join the performers as they celebrate a successful show, but we need to quickly de-rig the venue and transport the kit over to the next venue. 
Monday
My first day off in a long time, however even then, there are still plenty of things to check and questions to answer. 
I'm a real foodie, so I'm trying to make the most of being in the centre of Manchester and take up all of the recommendations people have given me. It can be tempting to just keep on working during these long jobs because there's always something you can be doing. Experience has also taught me that working on empty never ends well. 
Tuesday
Tuesday is always Rugby League Back Chat day; a weekly round up TV show I direct for PHA Broadcast and broadcast on Freesports.
Call time is 7am in Leeds and I take Simon Taylor of Code Delta Post to support the rig as we're all pretty tired. Straight back to Manchester after the show, where we touch up in post. Next, we head to Festival Square to livestream local band Riot Jazz on YouTube and BBC Live.
I'm already planning my holiday with Jenny, my other half. We definitely need a break after this one, but I wouldn't have it any other way.
There's no rest for the wicked as I get a confirmation for a stadium gig in Sheffield for Invictus Games, the day after MIF produced by Eliot Kennedy, with Alfie Boe, Heather Small and Suggs on the bill.