30 July 2019
My Startup: yourBAU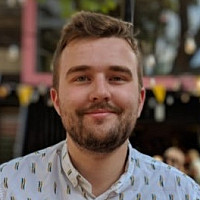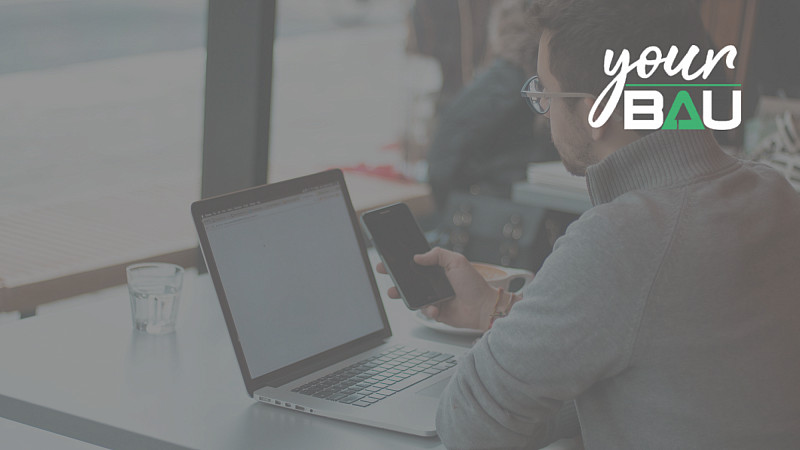 yourBAU is a technological solution designed to support businesses looking for freelancers, and freelancers themselves.
It offers employers access to more than 1.5 million talented workers, and streamlines onboarding and briefing so there's no delays. For freelancers, yourBAU provides free access to the most relevant projects, tracks invoices and timesheets, and ensures timely payment.
As the world of work rapidly changes, and more businesses become dependent on independent workers, yourBAU is making life easier for both sides of the equation - and taking steps towards a freelance sector that's more appealing and successful than ever.
Founded: 2019
Founder: Josh Hanning
Website: yourbau.com
We sat down with Josh to learn more about launching yourBAU.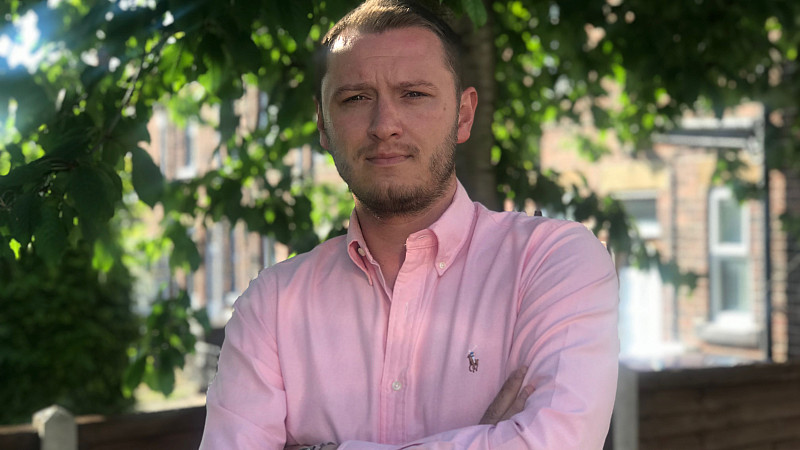 Why did you start yourBAU? 
I've worked in IT and Technology for over a decade and witnessed how companies were transitioning their business applications and infrastructure into the cloud or off-site to create scalability, on-demand computing and reduce cost.
We are seeing a similar evolvement with how businesses employ people; driven by collaborative technology and socio-economic conditions, more and more companies are adopting agile workforce solutions. The freelance economy is rapidly growing, and we wanted to create a marketplace for companies and self-employed workers, making the entire process of connecting and accessing value-added services simple. 
Tell us more about the product.
As opposed to just providing a platform to facilitate a transaction between an employer and independent worker, our approach is more holistic.
We avoid 'gig'-based work as these types of skills and tasks can be easily and successfully conducted via PeoplePerHour, Upwork or similar solutions. Unlike other comparable offerings, we place emphasis on engaging with the best talent and not leaving it to chance. Connecting with a freelancer is relatively easy, however attracting top talent is much more challenging, especially for lesser-known brands.
It starts with posting the job specification. We consider employer branding, value proposition and the key attractions for the freelancers. That's how we create more value for both parties, by making sure that clients are represented by experts who source the skills that they need and both parties benefit from an intuitive software platform to manage all aspects of the project life-cycle.   
Where's the business at right now?
We have recently launched our self-employed pensions scheme, in partnership with Nutmeg Saving and Investment Ltd*. Nutmeg has provided an exclusive incentive, offering 12 months without being charged portfolio management fees and yourBAU provide 1.5% cashback (based on the freelancer earnings being £10,000 or more via our platform per annum).
For example, any self-employed worker who earns £50,000 per annum and invoices via our service, would receive £750 directly from us at the end of each year. This acts as a contribution to bridge the corporate benefits gaps, which is a growing problem in the UK, and we are the only company to offer this scheme. We believe that we are doing the right thing by our community and we hope to encourage other businesses to match our contribution.
Our objective is to reach 3% as a minimum contribution, which would be equivalent to the auto-enrolment scheme for permanent staff and protect our future generations.
*As with all investing, your capital is at risk. The value of your portfolio with Nutmeg can go down as well as up and you may get back less than you invest. A pension may not be right for everyone and tax rules may change in the future. If you are unsure if a pension is right for you, please seek financial advice.
We have also recently partnered with Cognitive Enterprises Ltd to create a blended personal development program which is accessed via e- learning and delivered by qualified executive coach, Darren Hilton. Darren is a Non-Executive Director at yourBAU and we have identified that independent workers often struggle with the transition or nature of being self-employed, working outside of the corporate support structure. It's important for us to protect the interests of the economy which starts by addressing the emotional and financial concerns which these workers face.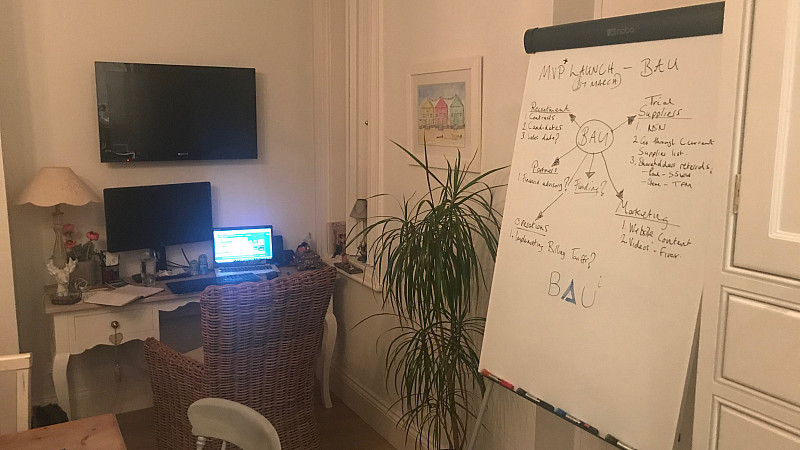 What are your aims for the next year? 
The foundations of the business have been built with scalability in mind and there is an increasing demand for cost-effective, agile workforce solutions. Over the next 12 months we'll continue to focus on shortlisting and attracting the highest-quality freelancers in the skills areas which we have identified as being the most widely utilised.
We already have a vast global database to leverage across a wide variety of skills, so by ensuring that we conduct due diligence and have processes to ensure consistency, we will continue to help our clients attract and retain the best people for the job, lower their employment costs across the board, and increase their speed to market.
We also want to continue adding services which create more value for our freelance community, making it easier for them to perform their roles without distractions of admin or where their next project is coming from. By looking after our people, we'll encourage retention, which has a positive impact on our clients. It's a conveyor belt scenario, placing attention on delivering high-end service for both parties.   
What's been the hardest thing about getting yourBAU off the ground?
Being the solo founder isn't easy as there are times when you question your decisions and need to make them nonetheless. We've pivoted our business model in response to the market, which does eat away at time and budget.
Perhaps this could have avoided by having Co-founders who were from complementary sectors or backgrounds. However, these struggles allow me to have empathy for our community, many of whom will have faced or be facing similar challenges. I have also been forced to deploy agile working practices to get tasks and projects completed which are not suited to my skillset.
As a result, I'm a practitioner of our business model who can share real-life examples and experiences. I think that clients resonate with the fact that my beliefs and understanding of this market were not acquired on YouTube!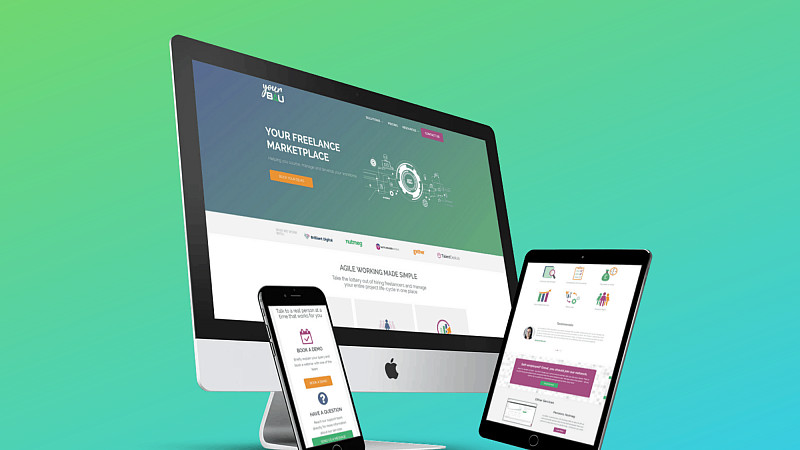 Why should more people be using yourBAU?
yourBAU provides a source of diverse skills, worldwide, at lower price points than most recruitment agencies. Clients also benefit from a software platform which centralises their workforce, taking care of recruitment, onboarding, project budgets, timesheets, invoices, reviews, compliance - and regardless of their size or location, they receive one consolidated invoice and we manage payments.
It simplifies many of the time-consuming and costly elements of sourcing and managing an agile workforce. We are also addressing a skills shortage, which many cities in the UK are reporting to be a problem, especially in skills such as programming, coding, and other technical disciplines.   
How much will it cost customers, and why is it worth the investment? 
It's free for any self-employed contractor or freelancer to register with us, which, when compared with freelance sites, provides a 20 to 30% saving per project. We have three pricing models for businesses - depending on the features required they range from 10 to 20% of invoice value per month.
For example, a company could hire five freelancers at a cost of £10,000 a month, of which they would pay a fee between £1,000 and £2,000. We can deliver interview files via audio and video, offer a credit facility and provide a workforce management platform.
So, when compared with the average contract recruitment fee of 15%, based on a 3-month contract worth £10,000 per month, clients would pay £1,500 for accessing talent alone. We have a lower rate charge for clients who have existing contractors or freelancers that they would like to invite into the platform, and we do offer volume discounts.