23 July 2019
My Startup: GoXchange, Manchester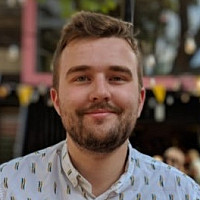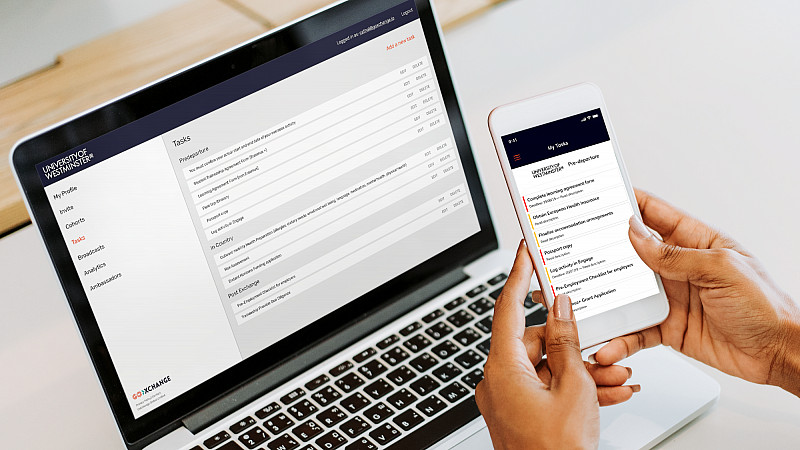 Tens of thousands of British students choose to study abroad, with 28,000 doing so in 2013/14. It's a defining and unforgettable part of many students' university experiences.
GoXchange was founded to help reduce the stress and worry about travelling abroad to study and work - connecting exchange students with fellow travellers as well as young people already studying in the destination country.
The founders also hope that by streamlining the process for universities and their students, more will be incentivised to spend some time abroad, and enjoy the benefits of working or studying in a different country.
Founded: 2019
Founders: Daniel Hinkley, Declan Sweeney, Cathal McArdle, Charles McCarthy
Website: goxchange.io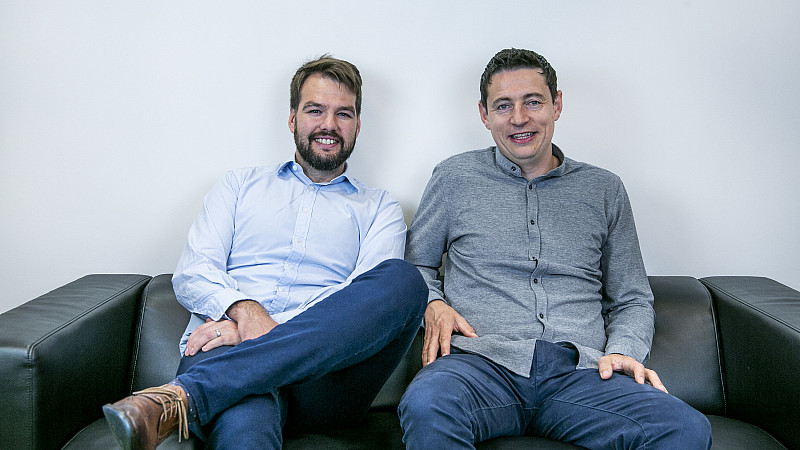 We spoke to Daniel (left) to learn what's been going on at GoXchange.
Why did you start GoXchange? 
We are on a mission to help more students have a life-changing experience studying or working abroad.
I went abroad to teach English as a foreign language straight after graduating, and have worked with international students for the past 15 years. Others in the team have had similar experiences, so we know first-hand the kind of transformative impact studying or working abroad can have.
We want more students to take the opportunities that there are to work, study or volunteer abroad and we do this by matching up those interested in going on exchange with the right opportunities and peers.
It's a network of students helping each other out, giving advice, answering questions and making connections and recommendations.
For universities, it's a way to manage, oversee and better communicate with their growing numbers of students going abroad.
Tell us more about the tech behind the product? 
The service is being developed in-house, and the technology it's built on is MeteorJS, MongoDB and React Native (for the mobile app).
Students access the system through the iOS and Android native mobile app, while universities have a web-based admin portal.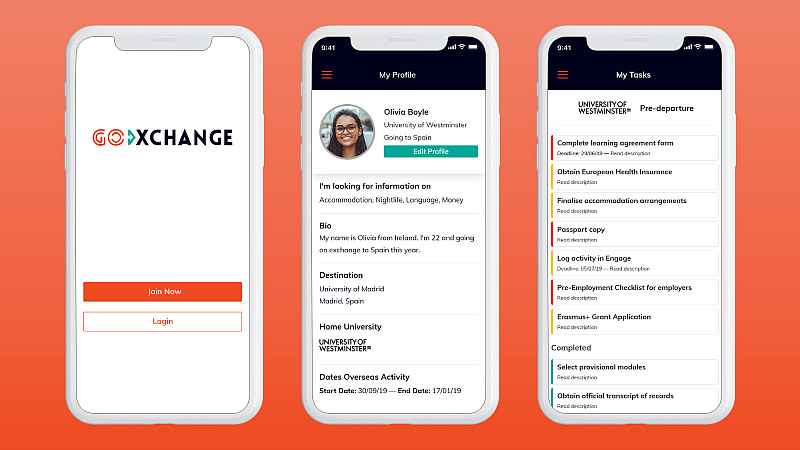 Where are you at right now? 
The GoXchange app is live now in app stores. It went live in the middle of May for students from the University of Westminster, University of Limerick, and Maynooth University. 
It's now free to download and available to all students considering spending time abroad either studying or working. 
What are your aims for the next year? 
To be the leading network for students interested in spending time abroad. We want to increase user numbers, which creates more value for everyone, extend our network and links to employers in order to provide a bigger range of opportunities for our user-base, and to work with more universities - making it easier, simpler and quicker for them to manage their student mobility cohorts.
What's been the hardest thing about getting GoXchange off the ground?
Building out the service to the benefit of two distinct user groups (students and universities) and making sure the service offers incredible value, as well as a first-rate user experience for both. 
Why should more people be using GoXchange?
Looking back 15 years after I graduated, the thing I remember more than anything else about my time at university is the people. GoXchange helps students who want to spend time abroad to meet like-minded peers for support, guidance and encouragement. 
For universities, student exchange and mobility is a rapidly evolving and growing area and there's so much value for their students in choosing to go on an exchange. We're streamlining the whole process to make sure that they can spend less time on emails and admin, and more time helping students have an incredible experience abroad.
How much will it cost users, and why is it worth the investment?
GoXchange is free for users and available to anyone planning to spend time abroad.
A freemium product, mobility teams and universities can sign up for free to invite and authenticate their students, enabling them to connect with exchange students and country ambassadors from other universities across the network. 
Those universities that sign up to the paid version of GoXchange get access to a bigger range of features, including assigning tasks to students, insight reports and data analytics, personalised push notifications, and auto-reminders to keep students on track and prompt them towards the next steps.