20 June 2019
Where We Work: Rabble Post, Manchester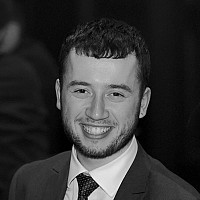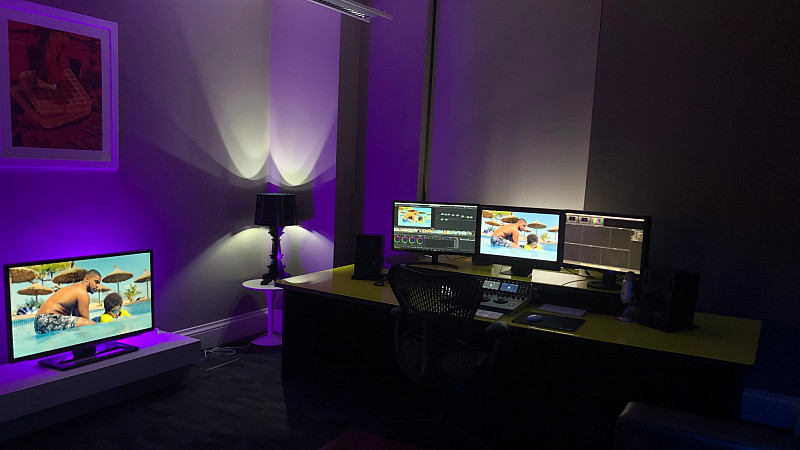 Rabble Post is a post-production company situated in the heart of Manchester's city centre.
With boutique comfort being the focus of the space, the company hopes to help clients feel at home as they see their projects realised. 
Rabble's streamlined team work cohesively together to deliver everything from TV commercials to short-form social content. For specialist projects, they also call on some of the best of the region's freelancers.
We spoke to Harriet Webb, Producer at Rabble, to find out more about their space...
"Rabble's set-up means you can do all your post-production in one place, bouncing from room to room, seeing different elements of your project happening simultaneously. The intimate nature of our set-up not only helps nurture creativity, but it means we've got a very relaxed and welcoming atmosphere. We love our clients to hang out here and get the most out of what we can offer them.
"With soft areas, meeting zones and a fully stocked bar we like to think we've brought the best of Soho to central Manchester."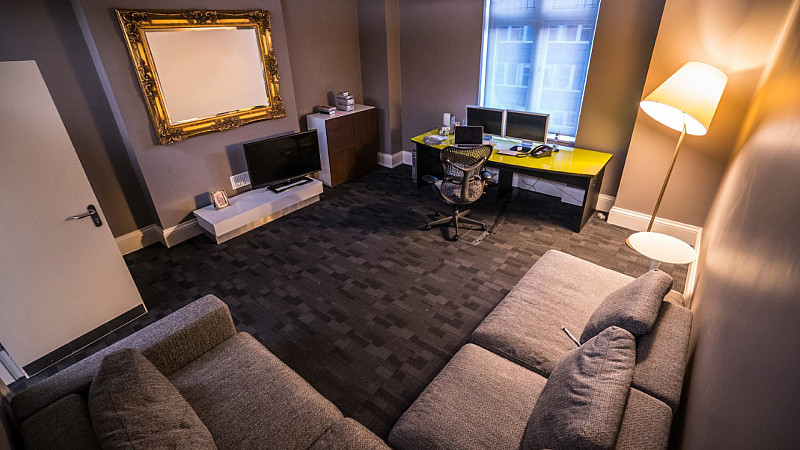 Where is it?
Rabble Post Ltd, Queens Chambers, 5 John Dalton Street, Manchester, M2 6ET
How big is it?
Located on the Deansgate side of the prestigious Queens Chambers, situated directly above the legendary Katsouri's deli. Our space is just under 3000 sq. ft.
The space includes three suites and a full Da Vinci Resolve grading suite, a networked control room, 5.1 audio mixing suite and large recording space. To keep staff and visitors happy, there are also soft areas, meeting zones and a large meeting room with conference facilities. Can't forget about the fully stocked bar either!
Who works there?
Rabble post has a core team of six people: Head of Production, Producer, Senior Visual Effects Artist, Junior Visual Effects Artist, Dubbing Mixer & ADR, FOH / Runner.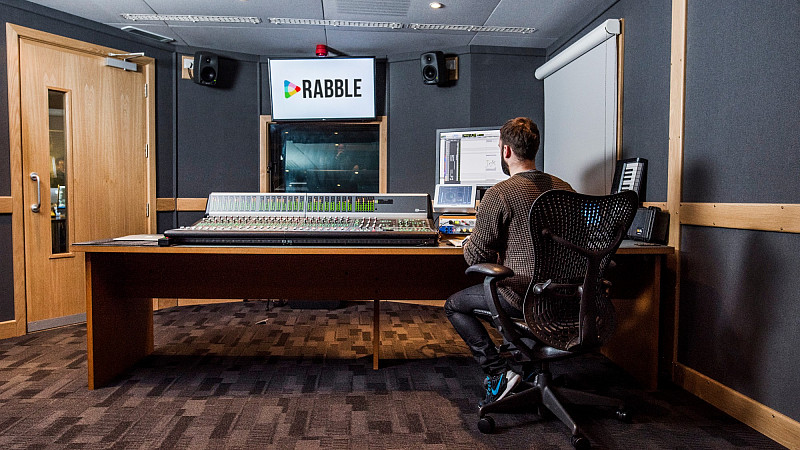 What happens there?
It's a great time to have a business model where you can rely on a freelance community to support the burgeoning industry. As a Production facility Rabble offers offline, online, colour grading, visual effects, motion graphics, ADR, voice over and audio mixing.
The space itself has been designed so we can accommodate and deliver on each element of the Post Production process, with most projects starting in the offline suites and working their way through to transmission.
Why is the workplace appropriate?           
As a post-production facility Rabble is fully equipped to work on producing dazzling picture and exquisite sound, we currently specialise in TV commercials and short form content. Longer term we are looking to move into long form production, collaborating with other companies in the group. 
Think your workspace is wonderful?
Workplaces across the North are changing. For many, the physical changes are to encourage a cultural change, with more pressure being put on businesses to consider the wellbeing of employees. Whether your office has recently been refurbished, it's beautifully designed, or it's just vastly different from a typical office, we want to hear from you. Our Where We Work feature is a visual piece so any submissions will need to include HD photos. To find out more, please email Josh.