13 June 2019
Where We Work: Hilson Moran, Manchester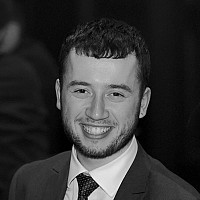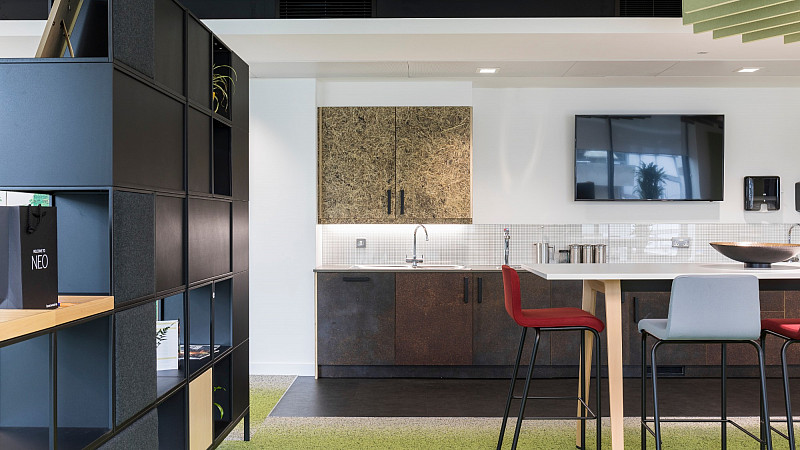 Hilson Moran is a design and engineering consultancy located in the vibrant Neo building in Manchester city centre.
The international multi-disciplinary practice has more than 40 years' experience in building design, having delivered in excess of 14,000 projects and prides itself on innovation and quality research and development.
With additional offices in London, Farnborough, Cambridge, UAE and Qatar, the company says it has "its staff's health and wellbeing at its core". In this feature, we have a closer look at their Manchester office. 
We asked Simon Ramsden, Director of Hilson Moran, how the workspace benefitted the team...
"We're extremely committed to improving our team's wellbeing to help fuel productivity, so we made sure that our office fit-out reached the WELL Building Standard (WELL), which measures how a project's design and operations can benefit customer health and wellbeing.
"Working hand-in-hand with Bruntwood Works, we created a vibrant and stimulating workspace that draws inspiration from nature through its design, while collaboration, interaction and creativity is encouraged through its layout."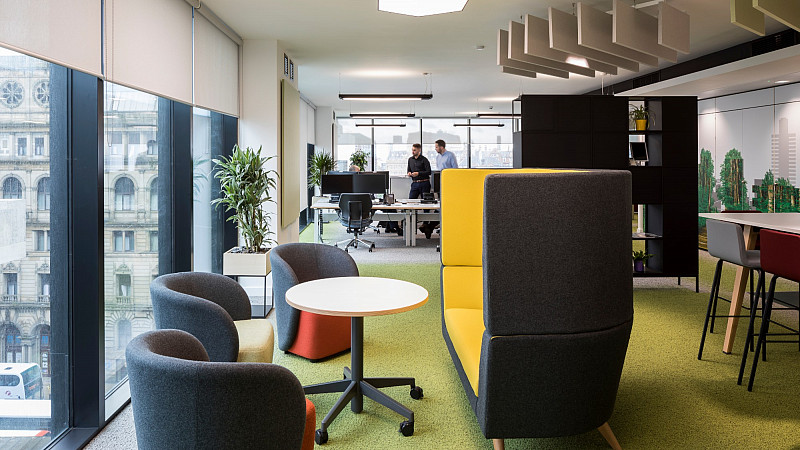 Where is it?
Hilson Moran, Neo, 9 Charlotte Street, Manchester, M1 4ET
How big is it?
Hilson Moran occupies the entire fifth floor of Bruntwood Works' Neo building and, following its redesign, earned the first WELL Certified Gold rating outside of London. All employees have access to the building's outdoor roof terrace, while the office's design emulates nature with the use of moss walls, indoor plants and various other elements that invoke the great outdoors.
It features a 'refresh' space in the centre, offering a comfortable place to eat, drink and meet, while there is also a collection of flexible, seating and standing workspaces, while the team also has access to the wider building's lounge and fitness studio and regular social and wellbeing events.
What happens there?
Hilson Moran's Manchester office has been focused on the city and the North of England since its establishment in 1990. The team have completed schemes across multiple sectors for Bruntwood and clients, such as Hammerson and Bank of New York.
What sort of work goes on?
The team there work across the practice's 10 service lines for a range of clients. These include MEP Building services, fire engineering, infrastructure, smart buildings, facilities management, MEE – Masterplan energy and environment, acoustics, vertical transportation, sustainability, and security consultancy.
Who works there?
The Manchester office houses an 18-strong team, including mechanical and electrical design engineers, BIM coordinators, CAD technicians and sustainability consultants.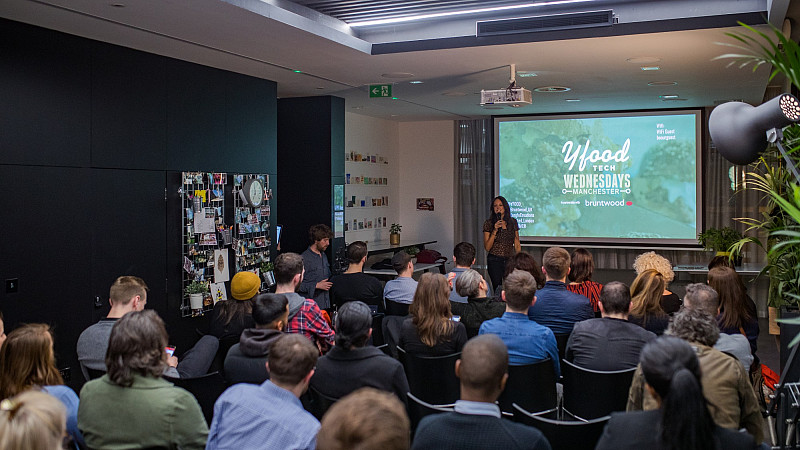 Think your workspace is wonderful?
Workplaces across the North are changing. For many, the physical changes are to encourage a cultural change, with more pressure being put on businesses to consider the wellbeing of employees. Whether your office has recently been refurbished, it's beautifully designed, or it's just vastly different from a typical office, we want to hear from you. Our Where We Work feature is a visual piece so any submissions will need to include HD photos. To find out more, please email Josh.