18 June 2019
My Startup: WayFare, Manchester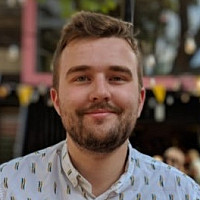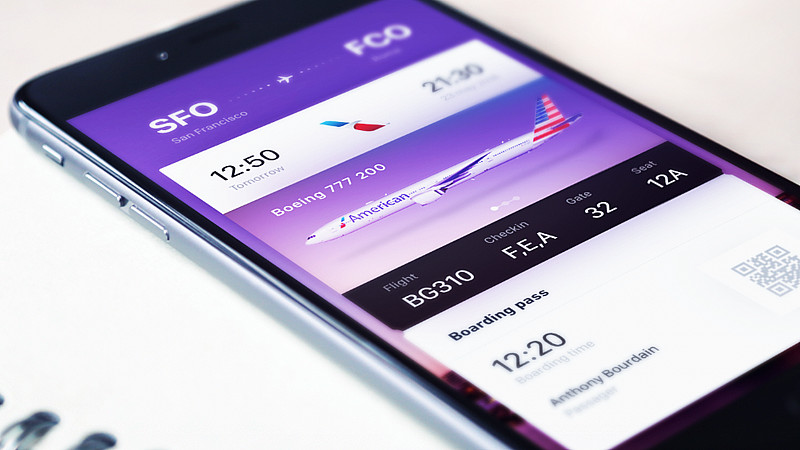 WayFare is a travel FinTech that's dead set on helping people travel more without credit or sinking into debt.
It lets you spread the fare of your trip, by providing affordable repayment options with a small deposit. It means that people in any circumstance can find a solution that works for them - whether they're planning a luxury trip or want to travel home to see family.
Having experienced obstacles as an international student, Co-founder Jamal Whorms-MonDésir wanted to help people in the same situation he was, as well as those planning holidays of a lifetime, by letting them pay off the cost of their travel over time. 
Founders: Jamal Whorms-MonDésir, Nathan Broadbent and Andy Diggle
Founded: 2018
Website: letswayfare.com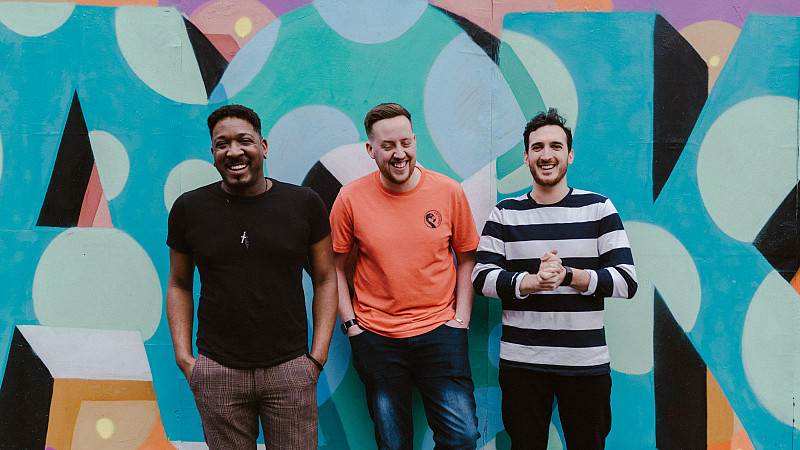 We spoke to Jamal to find out more about WayFare.
Why did you start WayFare?
I moved to Manchester from Miami in 2009 as an international student. I was also a mature student, 23 years old, and relied entirely on my mother for income which amounted to £300 a month after rent. As an international student I didn't have access to credit cards or overdrafts either.
Understandably, I felt embarrassed about having to ask for more money to book a flight home for Christmas. That was the first time I had the thought, "why can't I just pay for flights monthly?" I would've happily sacrificed £30 to £40 every month to have my ticket paid for by December, but £400 in one go was impossible.
Fast forward seven years: I've graduated from university, I have a perfect credit score and two credit cards, a sizeable overdraft, and I worked for one of the world's richest brands but I had to miss my brother's wedding because I couldn't afford the flight to Puerto Rico. I was meant to be the best man too.
In fact, that was just one wedding of a long list of events and holidays I missed. Even though I had credit I always treated it as more of a last resort. What I came to realise was my precarious relationship with credit is very typical of millennials. Most us don't even have credit cards. At the same time we're a generation that values travel far more than buying a house. And as result of social media and being constantly exposed to dazzling destinations and every quirky cafe from Brooklyn to Melbourne we've collectively amassed a laundry list of travel plans we have every intention of going to but can't afford.  
So what started off as an idea to help expats and international students like me get home to their families for the holidays, quickly evolved into helping those with wanderlust buy flights without having to survive on Pot Noodles 'til payday.
Tell us more about the tech behind the product.
In the background everything is powered by a booking engine we're building from the ground up. If you're familiar with the hurdles challenger banks have faced in delivering a 21st century banking experience while having to interface with technology from the Bronze Age, then you'll understand our own challenges.
Our booking engine, affectionately named Circus, interfaces with the same global distribution systems (GDS) that airlines and hotels use. That tech hasn't been updated in ages and most of it still looks and runs like MS-DOS. That's why airport check-in staff seem like they're typing a thesis when all you've given is your first name.
Built to be flexible and feature-packed, Circus is designed as an abstraction layer which can plug into the various legacy systems, amalgamating data available to provide a rich and fulfilling user experience. Our intuitive interface sits on top of this, meaning users can search for flights across the globe, quickly get the the best prices, and see a clear breakdown of payments.
At the forefront of this is our cross-platform mobile app, which embodies our customer experience and presents this data to ultimately make the booking process effortless - think Instagram mixed with Deliveroo.
Here our payment gateway is designed to support a multitude of options, from debit and credit card, to Apple and Android Pay. Heck, we might even support crypto in the future. Once users have made their initial payment with the tap of their fingerprint, that's it. Payments are automatically taken on the scheduled dates, notifying the user along the way. In our first trials, one WayFarer said it was so easy he wasn't convinced he'd actually done anything, even when he was looking at the receipt. When designing the platform, this was a fundamental feature we had to get right!
Having built a robust foundation, we're set to crack on with building some epic features to make travel more accessible.
Where are you at right now?
We've just finished a private beta trial with a group trip to Berlin, and the feedback has been overwhelmingly positive - even a bit too positive! We found that when you make it easy for people to pay for group trips, everyone takes advantage - even the people who typically back out. So users have to be careful about inviting their frenemies to things like their destination weddings. 
We're also several months deep into trying to find pre-seed/angel investment. It's genuinely one of the longest endeavours I've ever undertaken, but it's somehow never dampened my enthusiasm!
Our ambitions have always been set on being a very community-driven brand (we take a lot of cues from Monzo); we want to make sure we always stay open to ideas and feedback from users and over the last few months we've had incredible support from our informal community.
Now we're gearing up to give our community of WayFarers a little bit more structure to provide input and offer support. We're starting it with our community launch event later this month; we call it WayFare XY (WXY for short).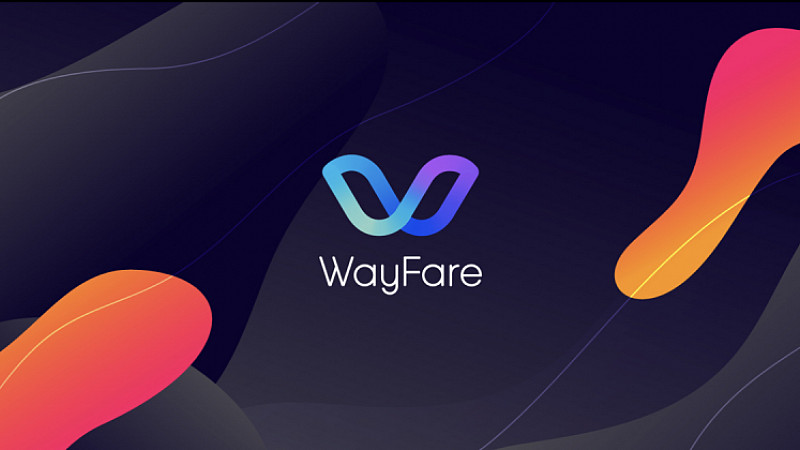 What are your aims for the next year?
We plan to have an app launched in the next year, and even if everyone can't use it yet, everyone will at least have heard of us. A lot of time has gone into making sure we're a memorable exciting brand and we've planned an equally memorable social media campaign to launch with.
What's been the hardest thing about getting WayFare off the ground?
All three of us still work full-time jobs, it's both a blessing and a curse. On the one hand, it gives us a lot more runway since we don't have to spend the business's money on our own salaries.
It's also taught me to be a lot more resourceful with the money we do have. When you're getting a company off the ground everyone will position everything to you as an investment - it's not - and you have to scrutinise and challenge whether you can do the same thing cheaper, or maybe a bit slower, and find some other way to the same result. On the other hand, it means 118 hours of our week belongs to other companies, which slows down our development and ultimately investment.
When investors and finders tell us "we'd like to see the platform commercialised a bit more," you have to explain that that would come with a time cost - and as a founder, time is something that's always in short supply. 
Being in the North certainly doesn't help with efforts to raise money either. I spent a week in London last month and it felt like a whole new world in terms of opportunities to meet investors. A few months ago, I went to an event in Spinningfields and spoke with a solicitor who after five minutes of speaking to me was adamant if I spent more time in London I'd find investment easily.
"You're the kind of person investors want to meet," she said. On that suggestion, I went down and I definitely got that sense as well, but again working full-time limits how often I can venture down. It's such an exhausting cycle that, if the average person saw the ins and outs of, they'd wonder how I still smile as widely as I do day after day.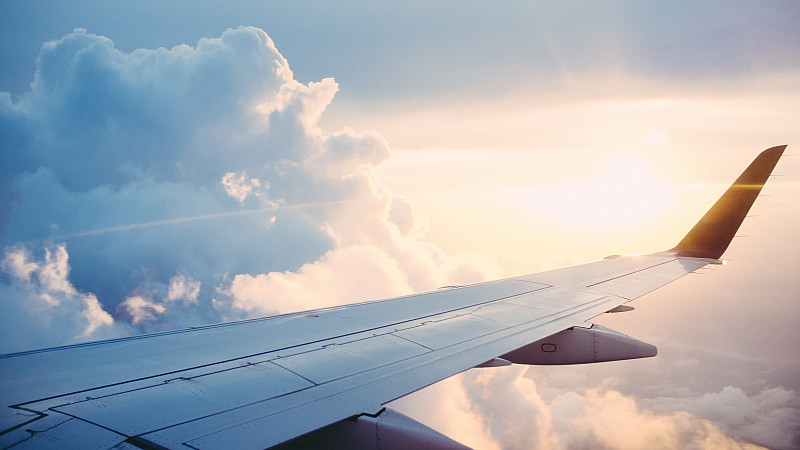 Why should more people be using WayFare?
WayFare's not just about making travel affordable, it's about making it easy. Before you book tickets to a new destination, statistically you'll spend about 40 hours online searching for a deal. We want to shrink that down to four.
That's not just about reducing customer's price sensitivity; it's on the whole exploring the challenges around travel booking and trying to weed them out. Right now, the biggest challenge is the cost but once you remove that barrier what's the next thing, and the thing after that? This is what we're planning for.
We're exploring issues around accessibility, the environment, even what to do with all the extra airmiles you'll accumulate. Then, thinking about how we do all this in an app that's both beautifully designed and puts the user at the centre of the experience. And that every touchpoint you have with our brand sparks joy - even just dealing with our customer service. We believe the most exciting part of the trip shouldn't just be the destination itself. 
How much will it cost users, and why is it worth the investment?
We charge a booking fee thats 10 to 15% of the total ticket value based on how long you'd like to spread the cost. It's a flat fee thats much more straightforward than APR but that's not the only headache we're solving. 
Beyond that we're also super-friendly, less risky, and manage the entire booking end-to-end. Similar services act as credit brokers or loan introducers which might mean you end up dealing with some third-party company you'd never heard of if you struggle to repay or just have a query about repayment. We're very mindful and protective of that element of the customer experience and want our WayFarers to know and feel we're a brand thats approachable. 
Would you like to have your startup featured in an upcoming feature? We want to hear from rapidly growing companies in the region doing something new in their field - just directly email charlies@prolificnorth.co.uk.