16 May 2019
Where We Work: Yolk, This Is The Space, Manchester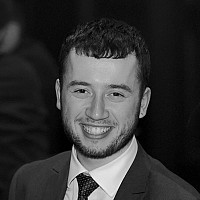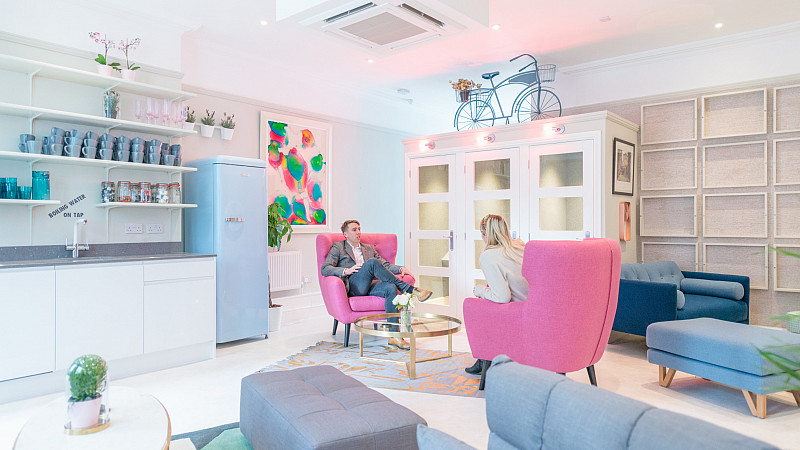 If you're a fan of comforting pastel colours... This Is The Space, for you. This modern workplace is a hidden gem in Manchester's Spinningfields area. 
One of the companies working at 'This Is The Space' on Quay Street is Yolk, a creative culture marketing agency with a company ethos that matches the offices. 
Yolk was founded by Daisy Hill and Alex Hill in 2017 to spearhead a new era of ethical marketing which is "designed for humans, not algorithms". 
We spoke to Jenna Campbell, Content Executive at Yolk, to find out more about the space... 
"I feel like the office space is very homely and extension of a warm and comfortable environment. It has a boutique, bold and colourful decor with an array of plants and greenery. This makes the overall vibe very uplifting and stimulating."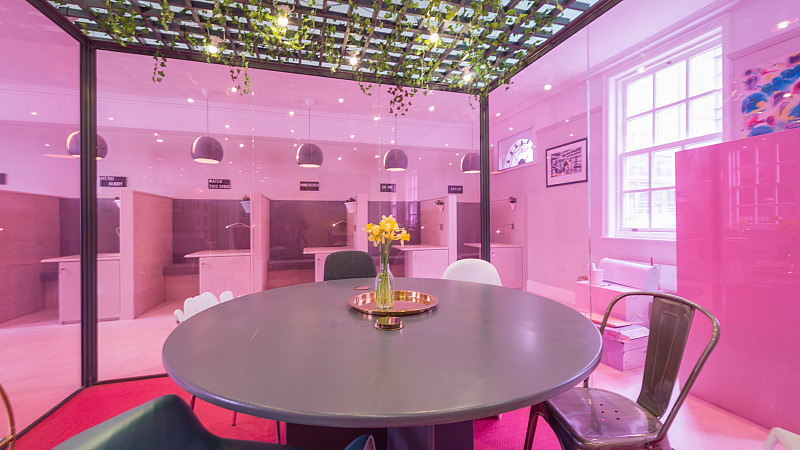 Where is it?
The Is The Space, 68 Quay Street, Manchester, M3 3EJ
How big is it?
This Is The Space is a workspace that allows businesses to collaborate and focus on growth. Each workspace is unique and individually designed with different flooring and lighting giving businesses their own true identity based around a large social area.
The total space includes private offices, co-working pods (where Yolk work), super fast wifi, high tech access, meeting rooms. There's also social space, car parking and various plants, as well as conference and event space.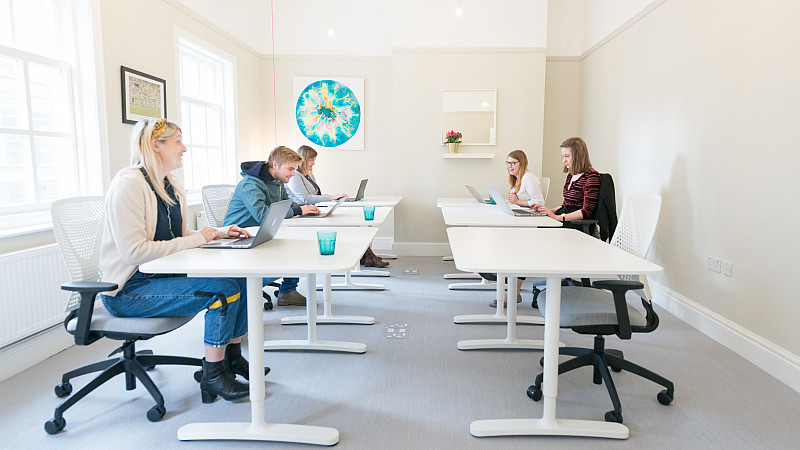 What happens there?
Since working at their offices within The Is The Space, Yolk's productivity levels have gone up, the team has expanded, and they've launched the podcast 'Feed Fight' which focuses on improving the quality of social feeds.
Their company aim is to 'make marketing good again', and they commission cultural, lifestyle, wellbeing, leisure and editorial content on behalf of brands. 
They're also on the cusp of publishing the first print edition of Yolklore, a publication that champions human experience over keywords - a finalist in The Prolific North Awards 2019 'News and Magazine' category. 
Who works there?
Including Yolk's team, there are more than 30 tenants in the building, including the ground floor co-working and communal space, lower ground, first and second-floor offices.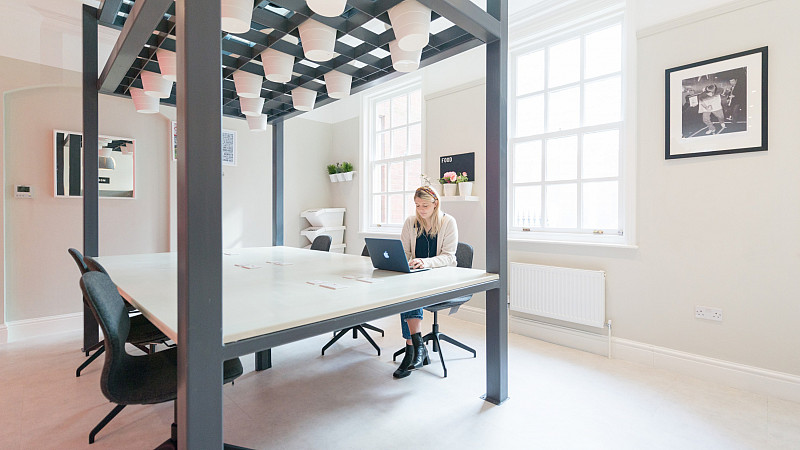 Think your workspace is wonderful?
Workplaces across the North are changing. For many, the physical changes are to encourage a cultural change, with more pressure being put on businesses to consider the wellbeing of employees. Whether your office has recently been refurbished, it's beautifully designed, or it's just vastly different from a typical office, we want to hear from you. Our Where We Work feature is a visual piece so any submissions will need to include HD photos. To find out more, please email Josh.