08 May 2019
What I've Learnt: Richard Rawlins, MD of Finn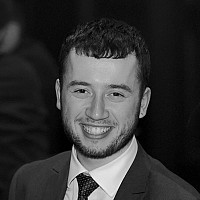 Finn is a Leeds-based PR agency which specialises in using innovative communications to drive business growth.
Richard Rawlins has been the Owner and Managing Director since September 2005. Recent work from the agency has included working with GHD, Yushoi, Bio-Oil, Taylors of Harrogate, Fab and Cadbury's.
We asked Richard some quickfire questions to find out more about the integrated agency leader...
Which single daily habit or practice could you not do without? 
I'm a big fan of Steven Covey's 'Seven Habits of Highly Successful People' and the seventh habit is Sharpen the Saw.  I either exercise or meditate every day to try and keep the grey matter as fresh as possible.
What's been your luckiest break?
Finn started after my former employer decided that they didn't want PR to be part of their integrated agency.  It was a mutual decision and we stayed friends.
What's your best failure?
Opening in London.  We tried it twice and failed twice.  The learnings helped us to be more confident in our core business.  We have a proposition that works because we're not based there. 
What is the best investment you've ever made, either financial or time?
We invested in a digital team way before our competitors and that gave us a head start. 
How would you describe your work/life balance?
The beauty of being a business owner is that work is life and life is work.  There is no distinction, which means I don't need to try and create the perfect balance.
Which book would you recommend others to read and why?
The Seven Habits of Highly Successful People. (Not that I define myself in those terms!). It's a bit American but the principles of the habits are a great way to codify simple tenets of making life more enjoyable. Contrary to the tone of the title, it's not about self-help and getting rich quick.  If it was about that, it's definitely not worked for me!
What one piece of advice would you give your 21-year-old self?
At 21, I was an Army Officer which was great fun, but I joined because it was the family business and I didn't really know what I wanted in life. I thought it would be a fun place to hang out until something good turns up.
My advice would be: to be proactive.  Life is not a series of preordained events.  The concept of destiny is a myth, get out there and make it happen.  
Who or what has had the single biggest influence on your working life?
My children.  
Tell us something about you that would surprise people
I can open a bottle of champagne with a sword.  I do not possess a sword.
What does success look like to you?
Seeing others succeed. The best part of my job is watching talented people develop and grow.  If they all turn up to my funeral and say I was good bloke who helped them achieve their best, I'll have been successful.