18 April 2019
Where We Work: Hattrick, Salford Quays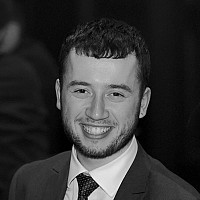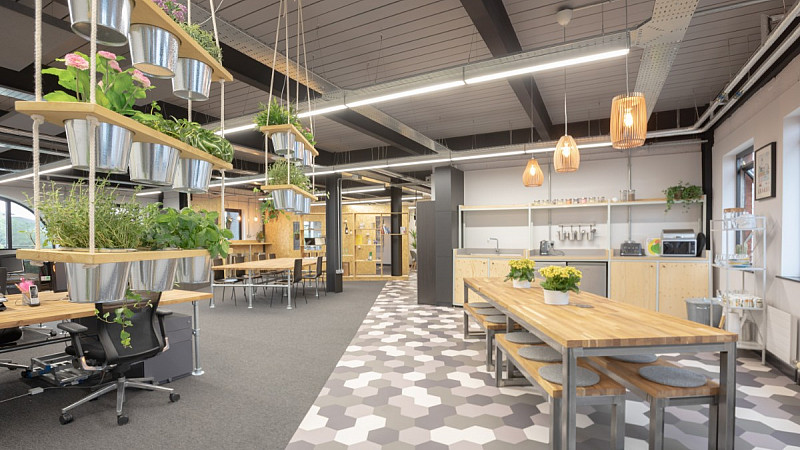 Hattrick is a Content Marketing Agency based in Salford Quays, a stone's throw away from MediaCity and The Lowry. We take a look at their office: 5.07 The Boat Shed. 
With a clear vision for the future and ambitious growth plans, 2018 was a year of transformation for the business on all levels. Getting the keys to the empty shell and then developing the space was their first step.
With one of Hattrick's founding partners being Swedish, Hattrick's workspace combines Northern grit and determination with a collaborative and innovation-led Scandi approach. The redevelopment was handled by the Sheila Bird team.
We spoke to Rachael Crowe, Head of Content at Hattrick, who told us what she thought of her office...
"I love the Northern and Nordic mash-up. An industrious black and steel backdrop is offset by tactile wood textures. This contrast is symbolic of everything Hattrick stands for - even stripped of everything else.
Although a relatively small open plan office, it's one of discovery and geometry. Regardless of where you enter, you have to move around for all to be revealed with an unexpected and quirky configuration that's achieved using angular lines, statement flooring and lush greenery. And, it's this simplicity that exudes 'seek beyond the obvious' so ingeniously - making sure the space is inspirational and functional all in one."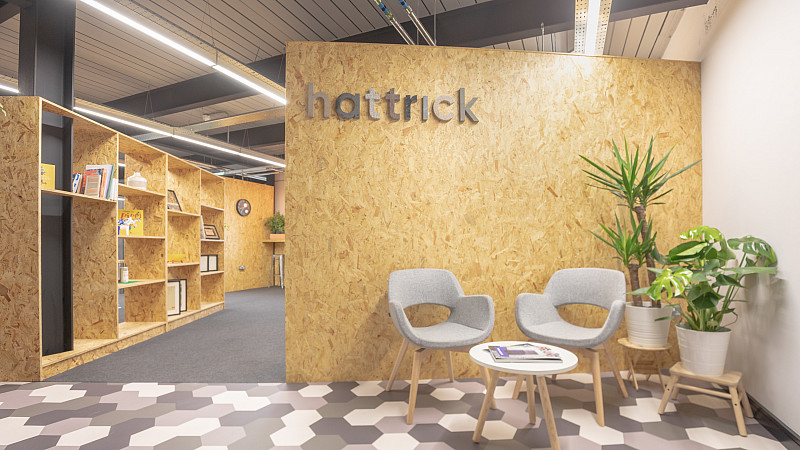 Where is it?
5.07 The Boat Shed, 26 Exchange Quay, Manchester, M5 3EQ
How big is it?
Despite being a relatively small open-plan office, the design and finishing touches help us 'live' our values. There are places to break away from your desk. You can sit at our cafe-style bench unit overlooking the waterfront. An array of herbs stimulate the senses on our enviable second-floor balcony nestled in the leafy treetops. There's a hygge corner, separated from the office by a floating wall of greenery and team members can lounge on the tucked away cloakroom-come-bench area in the quietest part of the office.
Groups can gather around the 'think tank' table with its strategically positioned whiteboard scribbler station to capture those 'off the wall' ideas. The kitchen 'FIKA' table is a custom made piece of furniture where most of the collaborative magic happens.
The 'Scandi House' is our self-contained white space and soundproof wooden meeting hut. This is a real talking point and the perfect place for catch-ups, meetings and Google Hangouts alike.
Having such a wide choice of spaces has helped bring us all together. Not just across the team but with our outside partners too. Freelancers love working in our home-from-home environment - a far cry from the corporate settings that many of them chose to walk away from.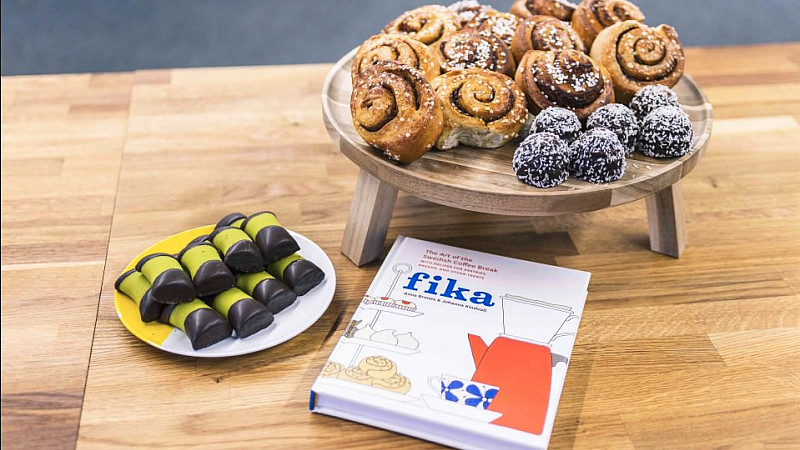 What happens there?
Hattrick's staff work here across a number of key areas, including Brand Awareness, Lead Nurturing, Outreach and Thought Leadership. Since moving into The Boat Shed in February 2018, we've implemented a lot of changes. A fresh start and a new sense of place have certainly had an impact.
Every Friday, we host 'Fika Friday' where the team downs tools to enjoy homebaked cakes and reflect on the week gone by - and discuss what lies ahead.
Who works there?
Hattrick is a workspace with a lot of room to grow. With more square footage than we currently need, the office houses ten UK-based content marketing specialists. However, with an international network of partners in 14 countries, we have also tried to make them part of our home.
A pegboard features our 'polaroids of pride' capturing our travels and will soon feature a photo of each of our friendly partners. A wall of clocks showing the different time zones in key territories is another practical touch when it comes to arranging Google Hangouts - but also a reminder that we are not in this alone! We have a fellow content marketer on the ground in many parts of the globe, that we can call upon at any time.
Think your workspace is wonderful?
Workplaces across the North are changing. For many, the physical changes are to encourage a cultural change, with more pressure being put on businesses to consider the wellbeing of employees. Whether your office has recently been refurbished, it's beautifully designed, or it's just vastly different from a typical office, we want to hear from you. Our Where We Work feature is a visual piece so any submissions will need to include HD photos. To find out more, please email Josh.