08 April 2019
A Week in My Life: Laura Mashiter, Founder and MD of Refresh PR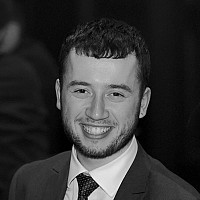 Refresh PR, based in Manchester's Northern Quarter, was formed by senior PR consultants and has worked with the likes of Manchester Digital, Sentinel and Eurocell.  
The agency works with both national and regional companies to provide all types of PR - from consumer and trade to B2B, from online and offline to broadcast. Founder and Managing Director Laura Mashiter reveals what a week in her working life is really like...
Monday
I'm woken as usual by my two-year-old staring at me from extremely close range, as she announces it's 'wakey wakey' time. A few years ago, I'd wake and check the headlines as my first job, closely followed by my first cup of coffee of the day. But now I wake more often than not with a toddler an inch from my face, eyes wide open and waiting to play. While this can be hard to get on board with at 6.30am on a Monday morning, her enthusiasm for life and endless energy every morning is infectious. The next hour is organised chaos trying to get us all dressed, fed and out of the door on time.
In the office, we hold our weekly team catch up at 9am to discuss the team's capacity and whereabouts for the week, highlighting areas that may need support as well as forthcoming meetings and pitches.
Next, I meet with the Account Directors (ADs) to catch up on client activity – we use these to catch up on any new proposals which we've had go-ahead on, highlight great work completed by the team and discuss how well client KPIs are tracking.
It's the first day of our new financial year – fortunately the majority of the planning has been completed and I'm keen to find out how our FY 2018/19 looked, so next I meet with our Operations Director at Pen & Pencil opposite our office in the Northern Quarter (we get a discount as we're regulars) to make sure we can move this forward.
The afternoon is spent with one of our ADs reviewing the PR strategy that we're proposing for a new client in the built environment sector, before looking at our new business pipeline and doing some follow-ups.
I play badminton in a local league and Monday is match night, so I leave home at 6.45pm and head to my match in Cheadle. Somehow make it on time, play six games against an opposition which are clearly a lot younger and fitter than me, and finally land home at 10pm.
Tuesday
We currently have the best team we've ever had at Refresh and because of this, I'm a firm believer in letting them get on with their jobs in peace, so I'm trying to spend an increasing amount of time working from places other than the office. In fact, we all are; any team member can work from a place where they feel they can be most productive – whether that's from home, a café, a client's office or their desk, I don't really mind.
Everyone's really clear about their role, how they contribute and help keep all the cogs in the Refresh wheel moving, and the team is extremely supportive of each other, so we find this flexible approach works really well for team morale as well as productivity. For this reason, I spend a couple of hours working at home before heading into the office.
After a client meeting in which we talk about two of my favourite things for two hours, food and drink, (they make cake – and brought some to the meeting!), I prepare for our whole agency meeting this afternoon where we run through last year's highlights and present some well-deserved awards before focusing on what's to come in 2019/20.  
We all then set off to Total Ninja in Trafford Park for our monthly social – everyone pretends to be nervous but it doesn't take long before they are all swinging from the monkey bars and tackling the warrior wall.
Wednesday
We recently appointed BGN to look at our brand, which, given it is our 10th anniversary this year, is long overdue. So this morning, we're attending BGN's first workshop. It's odd being the client rather than the agency, but a good reminder of how each of our clients feels and thinks at the start of a new agency relationship.
The afternoon is spent meeting a potential new tech client. The opportunities in this sector have grown massively in the past 18 months and we now have four team members dedicated to delivering tech PR.
After work, I'm off to watch Man City vs Cardiff. I've had a season ticket since the early 1990s and it's changed a lot in that time. What hasn't changed is the weather, so I'm happy that I get at least two chances to jump up from my seat and get my circulation going as they win 2-0.
Thursday
I'm awoken by having my eyes prised open (by my two-year-old) announcing it's wakey wakey time. Again, I'm on three coffees before 9am.
This morning it is our senior management team meeting. We discuss our objectives for the next three months including a big focus on HR. We need to recruit an additional account manager and start to gear up for our second year of The Refresh Graduate Programme. Last year we had over 150 applications in just 72 hours from some amazing university grads hoping to get their first foot on the ladder. This year, our aim is to be able to take on more than one person.
We also discuss the internal and external plan for The Refresh Training Academy, which is our in-house development programme. It's an agency-wide passion, perhaps from bringing likeminded people together, to ensure that we continually upskill for the future as well as develop talent, and it's a big focus that runs through everything we do.
After this, I set off to visit one of the sponsors of the Heating Installer Awards, which we created back in 2015 and run annually. We evolve the scheme year-on-year with the support of our sponsors, so getting their thoughts and opinions is critical.
It's also three hours in the car that I can spend checking in with some of our clients to see how they are and how business is going. One of the great things about having clients across the construction, tech and food/drink sectors is that these calls are so varied, and yet a lot of them are also similar in terms of the business issues that they raise.
I get back to Manchester just in time for the nursery pick up where I am presented with a picture that my daughter has painted for me. Now's when I face the daily guilt of wondering if it should have been me helping her paint it, but then quickly remember that we like holidays and they require two salaries. My evening is spent on a couple of episodes of Peaky Blinders – it's filling a gap for us before Game of Thrones starts on 14th.
Friday
I work from home on Friday mornings so after a coffee, I set about completing my outstanding jobs from the week, then organising meetings for the coming week. So far, I have got a tech networking event, a meeting with our charity client and one-to-ones with the ADs, but by midday the diary is full.
Since January, I've cut down to a 4.5 day working week and I'm really lucky to have Friday afternoons off with my daughter. I went back to work full time when she was 10 weeks old so I'm really enjoying having this time with her. We have five team members who are parents and it's important that they, as well as other team members, have family and relaxation time.
After an afternoon at The Lowry watching Room on a Broom together, I pick my other half up and we tackle the M60 and M6 (yes, on a Friday... at 4.30pm) to head up to my parents' house in sunny Morecambe for the weekend.
En route, I reflect on the fact I've spent just 20 minutes on all social media all week. I've recently made a conscious effort to reduce the time I spend on it, and for me personally, it's had a really positive impact and given me a lot more headspace – it's something I really encourage as life moves on at such a hectic pace.
While it's great to catch up on what my friends are doing, it doesn't, and shouldn't, replace talking to them or actually seeing them. So, as I'm not driving, I put my phone in my bag and we talk for the journey. I suspect he's wishing I would get back on Twitter...