12 February 2019
What I've Learnt: David Hunt, CEO at Havas Lynx Group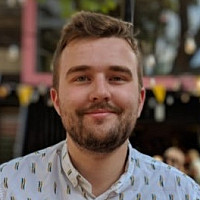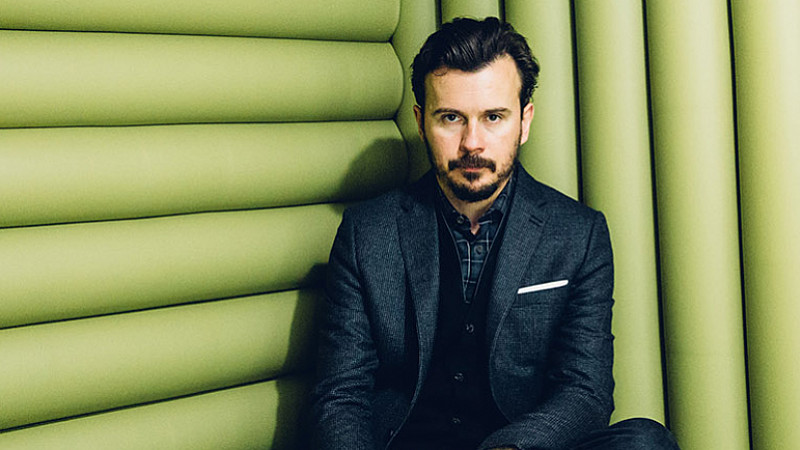 David Hunt is CEO of Havas Lynx Group, the leading Manchester healthcare communications agency that is putting the North West on the global map.
The company offers campaign development, brand strategy, healthcare innovation and capability building for a host of international organisations.
Hunt has held the role since 2013, and in his position leads Havas Lynx's large team of scientific, creative and digital specialists as they create cutting-edge campaigns for their portfolio of leading healthcare and pharmaceutical clients.
David shared the lessons he's learnt since his first taste of work at the agency, having done work experience there at the age of 18.
Which single daily habit or practice could you not do without?
That's easy. I have to be involved with the team, whether that's being in the studio, working on new campaigns or developing healthcare innovations with them. 
People are what make the Havas Lynx Group. They inspire me to think and behave differently and I hope I have a similar impact on them.
What's been your luckiest break?
How I first started working with Creative Lynx, as we were known back then. A good contact of mine, who was 10 years my senior, managed to secure some work experience for me and I was able to work with the founder, Stuart Wilson. 
Without this break I doubt I would have got the opportunity and now I'm CEO of a global healthcare communications agency that instigates change and makes things better for companies including AstraZeneca, Janssen and Sanofi Genzyme. 
It's like the old adage - "if you're good enough, you're old enough".
What's your best failure?
Overconfidence. We decided to move into another sector and thought we could do exactly what made us one of the best agencies in the healthcare sector.
It didn't work. We did not spend the time or energy to understand how the creativity was different in this arena, and were not empathetic to the different challenges we'd face and expertise we'd require.
What is the best investment you've ever made, either financial or time?
The #LXAcademy. This is our learning and development programme that benefits from more than £600,000 of investment every year, covering core skills, thought leadership and then a mentoring scheme to ensure all of our 350-plus employees achieve their full potential. 
It has been fundamental in helping us attract the best talent from across the UK and the world, as well as ensuring we keep them when they get here. 
You need to find time and money to invest in the grassroots of the business and then nurture the talent you have, giving people the freedom to be creative, to test themselves and ultimately develop so they are hungry to want the next exciting challenge.
This comes from having empathy with those around you. And that's not just in a professional capacity. Our goal is simple: minimise the unnecessary stress and frustration with work, and say thank you for every amazing thing they do.
How would you describe your work/life balance?
Bad. I love what I do and I'm very ambitious, always looking to move to the next stage. In some cases I suppose it feels like every achievement is never enough and the finishing line is never in view.
Enjoying your achievements is something that I believe, and hope, will come with age. 
What I am good at is making sure that I spend every non-working hour with my family - that is very important to me and helps me to take a better view on life as a whole. 
Which book would you recommend others to read and why?
I tend to read sport autobiographies as they often contain fascinating insights into leadership. There have been loads of things I've taken from these books and moulded into the way we have developed the Havas Lynx Group, most noticeably the way you should 'lead from the front' - that's how I want to do things.
What one piece of advice would you give your 21-year-old self?
Take time to enjoy every moment and celebrate your growth and successes - they've usually been very well-earned! 
My second piece of advice to myself is "don't be afraid to ask for help." It's not a sign of weakness, it's actually a sign of strength.
Who or what has had the single biggest influence on your working life?
David Jones. He was the former CEO of Havas, Founder of One Young World, and author of 'Who Cares Wins'. 
I only ever had three or four interactions with him, but everything he said resonated with me and has inspired a lot of the decisions I've made in my career and when running the agency. 
His book focused on making money by doing good; driving innovation in healthcare and pharma. Everything he produced was compelling, empathetic and made people and companies want to change how they did things.
Tell us something about you that would surprise people.
I invented a 'smart' alarm clock at University that would check the traffic conditions 10 minutes before it woke you up so it could disturb you earlier if required. 
This sounded quite simple, but it actually meant that I became the first person in the world to connect to the internet using just a microcontroller and a modem. 
It was part of my final year degree project and was reported by a lot of the world media. The London Science Museum even exhibited it for a while, but that meant I couldn't sell it commercially! 
What does success look like to you?
For me, it's having an agency that really enjoys what it does, with clients that really enjoy working with you; producing really meaningful work for healthcare professionals, patients and society rather than simply being commercially successful.
Winning the Cannes Lions Healthcare Agency of the Year 2018 was probably as close as we'll ever get to being recognised for achieving the above aim.
The Cannes Lions Health Awards are the most established and sought-after awards for the sector and are recognised globally as the ultimate achievement in creativity.