14 February 2019
How MediaCityUK is delivering on its ambition to create an "explosion of creativity"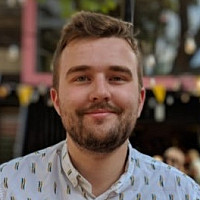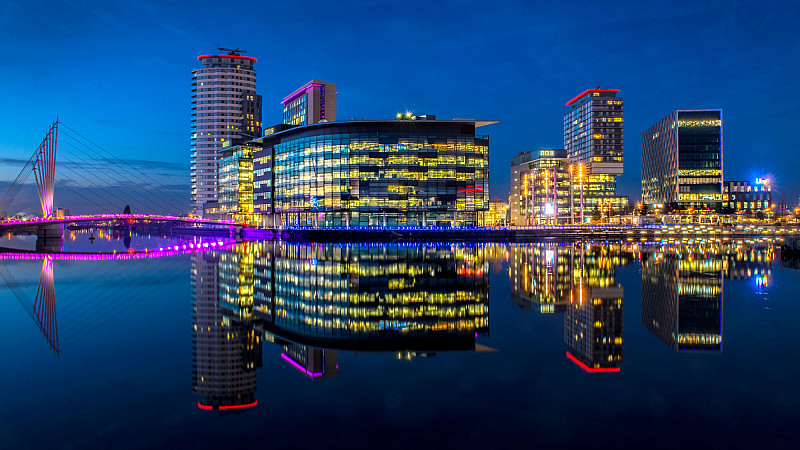 In terms of job and business opportunities, MediaCityUK has grown into a centre of excellence in a very short time.
In 2006, the BBC announced it had chosen MediaCityUK, on the site of the old Salford Docks, as its location of choice for a move northward. Its flagship site was opened five years later.
Since then, MediaCityUK has revolutionised the local area, in terms of investment as well as employment. It has become a bastion of creative jobs, attracting the best talent from nearby locations as well as drawing many from London.
MediaCityUK is about much more than just the BBC though. Many creative organisations followed the broadcaster there, as well as fast-growing tech businesses. It's a true hub; with booming residential developments, restaurants, bars and even educational opportunities.
As well as the BBC and ITV centres, MediaCityUK is home to The Landing, where 100 jobs have been created in the last year alone.
Paul Billington, MD at The Landing, says it contributes "more than £25 million a year and 1,500 jobs to the Greater Manchester economy - and almost £83m to the UK economy, as well as supporting 600 jobs a year in Salford".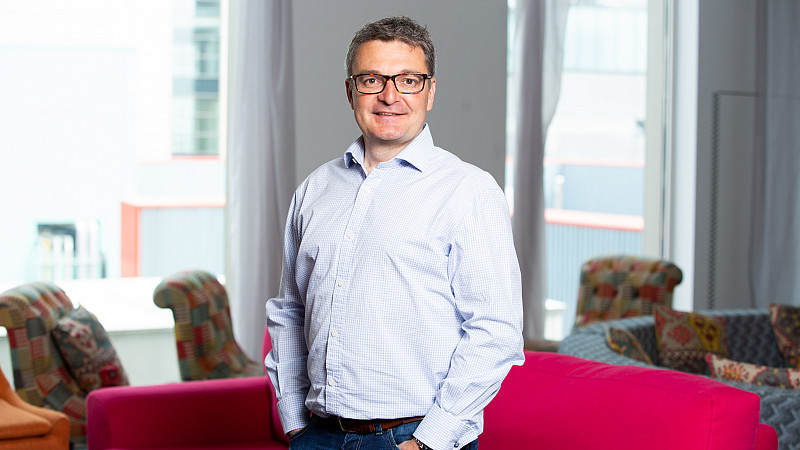 History and growth
Stephen Wild, MediaCityUK CEO, says that originally it was about "creating a new destination for media-focused businesses who could then look to form a cluster and work together".
"We're seeing a whole range of opportunity that's come through," he adds. "There's probably 275 to 280 companies now at MediaCityUK - not just the big BBCs and ITVs of this world, but some of the latest innovative startups and SMEs."
MediaCityUK's strengths lie in its focus on collaboration. Wild said: "We encourage people to work and grow together. This isn't about people working in their own silos, this is a place where companies change the way they work.
"The BBC - when they came here - went from a single office building to asking their colleagues to be out on-site using it, living it, breathing it."
Paul Dennett is Salford City Mayor, and expresses his immense pride in the development. "MediaCityUK is one of Greater Manchester's key assets, certainly within the digital and creative industries, and broadcasting more generally. 
"We've got companies sustaining between 6,500 and 7,000 jobs. Before we embarked on this, that wasn't happening down there in a derelict dockland - it's been fantastic to see all of this change.
"Not only is MediaCityUK a place for people to work, but it's an ecosystem in a much broader sense. People live, work and spend their leisure time in and around MediaCityUK."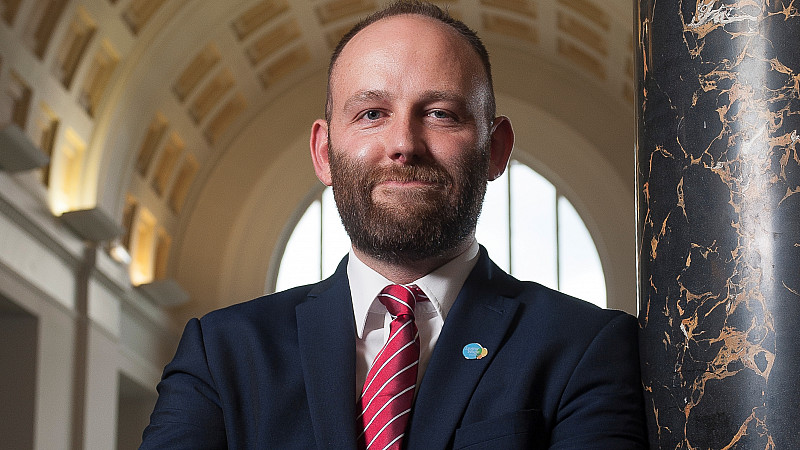 It feels fully formed, but MediaCityUK is in fact only halfway through its initial growth phase.
"The original analysis was that 15,000 jobs would be housed here," says Wild. In 2019, there are an estimated 7,000 - at least 3,000 within the BBC alone. Furthermore, a December 2017 ResPublica report found that total indirect and induced employment as a result of the BBC's behaviour is 3,778. 
MediaCityUK's original mission statement was "create an explosion of creativity", adds Wild.
"It has done now. Not by us, by the mix of the people and the companies that are here, all working together to generate these great opportunities."
Every company there is looking intently to the future. Dennett adds: "In MediaCityUK you've got a lot of organisations that are looking at HealthTech, smart cities, Internet of Things, Virtual Reality, Augmented Reality, Mixed Reality… and it's preparing people for that because a lot of these sectors and industries by their very nature are new and quite disruptive to a traditional way of thinking.
"It's a leading media hub in the whole of Europe."
Billington from The Landing is in agreement. "With 7,000 working here, 3,000 living here, shops, bars, restaurants, theatre and a top-10 digital exemplar hospital around the corner, this all means that future smart city technologies can be tested in this city-wide living laboratory. It is a unique playground for technology in the UK, and one of a few in the world."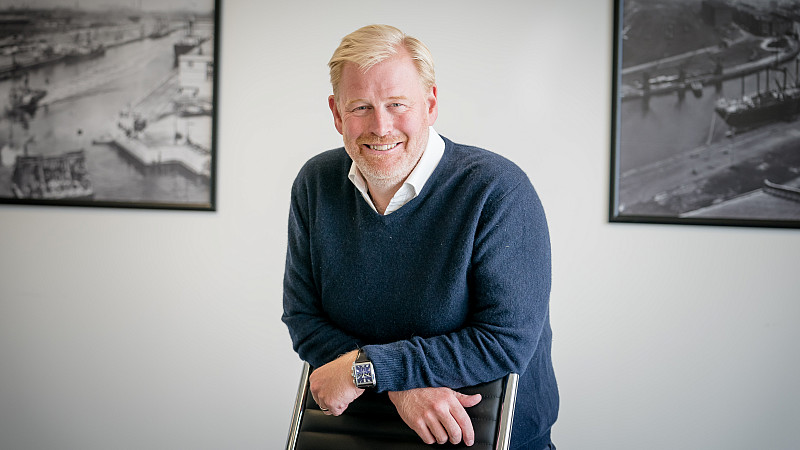 Wider impact
MediaCityUK's success hasn't just been confined to its large footprint. Activity at MediaCityUK has grown Greater Manchester's TV programming and broadcasting sector enormously, to an equivalent of 2.6 times the national average. The motion picture, video & TV programme production sector employs 1,400 alone.
Whether it's broadcasting or technology, Wild says MediaCityUK is "seen as a place where talent can grow and be nurtured and offer opportunity. This [tech] sector is one of the highest-growth sectors within Greater Manchester, and we're seeing it being a viable alternative in many cases to London and other European cities for startups to establish and flourish. We see MediaCityUK as being at the heart of that story."
A destination for forward-thinking employers
Entrepreneurs see MediaCityUK as the healthiest destination to launch a startup, creatives love its productive atmosphere, and big players are establishing themselves there. Most recently, Vodafone has announced its intention to use MediaCityUK as a testbed for 5G testing.
Wild believes MediaCityUK has "some of the greatest workspaces in a very safe, secure environment. Staff like to be here, people like to be here, [it's] easily accessible.
"You can speak to people who have established their business here or taken leading roles here, and they will tell you that this is just a great place to live and work. It is a hugely attractive place to establish your business or move your growing business.
"We can't guarantee success," he adds, "but I'd like to think that a company who establishes themselves at MediaCityUK has got a greater chance of success than if they weren't established at MediaCityUK."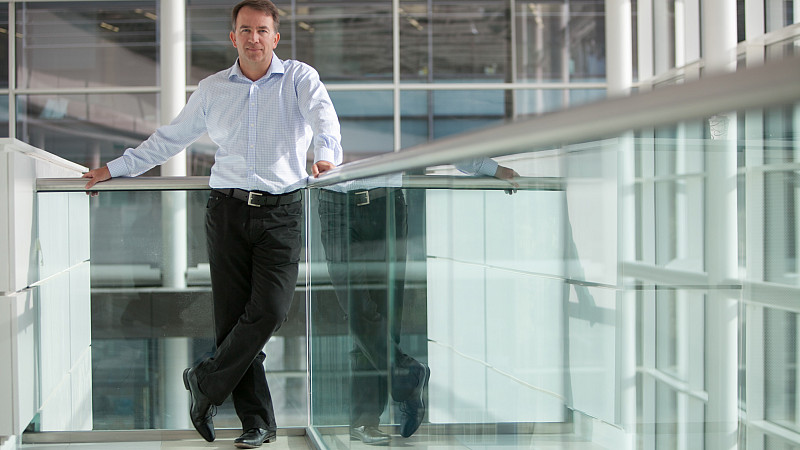 Success stories promising future opportunity
As you arrive at MediaCityUK, you notice dock10, the TV production and post-production facility, which also manages MediaCityUK's technical infrastructure. Programmes made there include Match of the Day, Watchdog, Jeremy Kyle, University Challenge and Who Wants to Be a Millionaire?.
Mark Senior is dock10's Chief Executive. He says: "We've created a business that employs about 160 people - broadly equally split between studios, post and technology operations. In an average year we probably work with another 500 freelancers."
Senior is proud that MediaCityUK has become the biggest centre for TV production outside London, creating "a whole industry here in the North West, with a whole raft of spinoffs feeding the small- to medium-sized market... creating jobs not only for people based here at MediaCityUK but also the freelance market; and presenting opportunities for [local] kids who want to go into media."
But dock10 is just one among countless success stories that have come out of - or are growing within - MediaCityUK. For Stephen Wild, there's too many to name. "There are companies such as Yippee who are in gaming... Drumbeat in advertising and marketing - a whole range of the smaller companies here."
Paul Billington from The Landing, too, identifies another skyrocketing organisation - Cera, a healthcare company. "In 2018, [it] raised $17 million of Series A funding to drive future growth and expansion." Its internal team has grown to more than 30 full-time employees.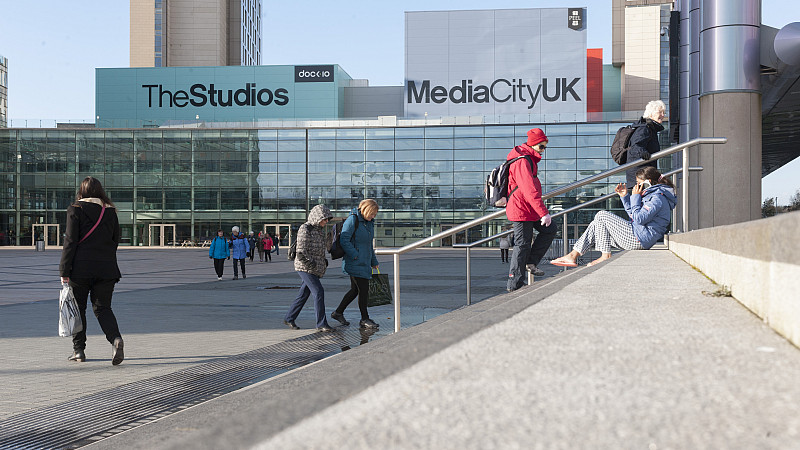 It's clear that it's still early days for MediaCityUK - both in terms of work opportunities and physical reach. Despite it already having come leaps and bounds, expect to witness a continuation of its rapid growth.
"Buildings are buildings," says Wild, "but the most important thing is what goes on in and between those buildings. For all those with ambitions to work in a creative or technical role, there's a chance to find your place in MediaCityUK.
This story is a part of our Prolific+ February series on Jobs. Each month, we'll be diving deeper into a specific topic. You can find our January Prolific+ series on Digital Healthcare here.