08 October 2018
A Week in My Life: Damien Fisher, founder of Fishtank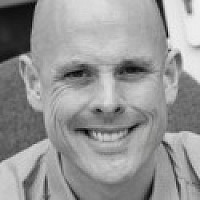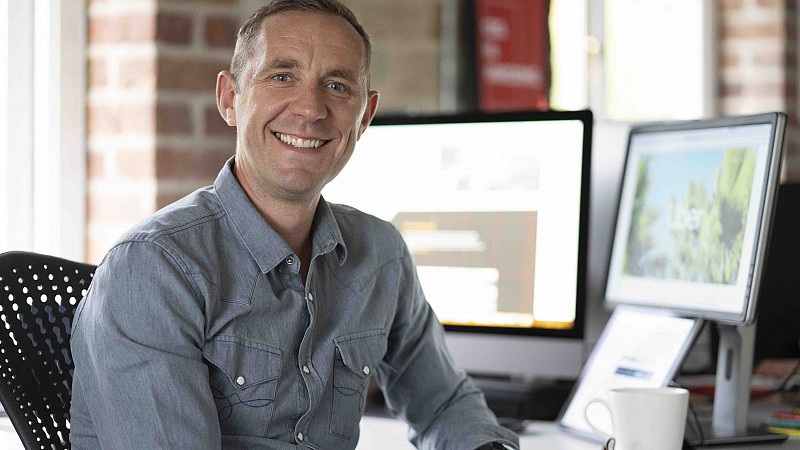 Damien Fisher is founder and Managing Director of Fishtank, a digital marketing agency based in West Yorkshire. To suggest another senior media or creative figure for A Week In My Life, please email david@prolificnorth.co.uk.
Monday 1st October
My 6am alarm goes off but it's not the digital kind; like clockwork my two sons Rex and Chester wake with a spring in their step, excited for what the day will bring. Sleep is a thing of the past now and mornings for my wife Emma and I are often the busiest part of the day, but at least the boys are a great motivation to achieve great things.
Training for a marathon next year has grown into an obsession for running and keeping a balanced diet. Breakfasts now consist of fruit, muesli and yoghurt and no longer the classic bacon sarnie, but of course still my daily OJ and obviously being a Yorkshireman, a good cuppa tea!
We have a short window before the school and nursery run and often take this time to reflect on what has been a good weekend. Team Europe brought the Ryder Cup home and being season ticket holders at Huddersfield Town meant game day with my 5-year-old, Rex and Grandad Jeff. The Terriers lost 2-0 to Tottenham Hotspur and gave a good account of themselves - onwards and upwards to avoid relegation.
Being a smaller digital marketing agency with 10 employees, I still enjoy throwing myself into all aspects of work, meaning each day is very different. This gives me a full understanding of ongoing projects and business requirements for the week ahead.
The day starts with a conference call with our newest client - an exciting London-based start-up. From our meeting room, known as the ThinkTank, we run through timings and information for the launch of their new digital platform.
After lunch we hold an interesting meeting with local charity 'Let June Make a Difference'. Specific to North Kirklees, its mission is to help underprivileged children in the region.
They came to us to look at their overall business model and how we could make a difference to raise the profile of the charity.
The school run and bedtime for the kids ends the day, with a pray they will get to sleep early to leave time for an episode of the Bodyguard. I often spend time answering emails in the evening as we have customers all over the world. One of our main customers, Berry Global, is located in Evansville. I have to be reactive to their needs and it is one of the joys of being five hours ahead of the US.
Tuesday 2nd October
I have a varied day ahead, with a full calendar. The day starts with a Wheatley Park digital agencies' photoshoot for our collaboratively held Woodland Bake Off hosted as a Coffee & Cake Morning to raise funds for Macmillan. There were some amazing entries from all three companies and everyone who participated really embraced the theme.
Mid-morning, we hold a meeting with a potential new client SRM, who are looking to us to revamp their digital presence and provide ongoing marketing support.
After a really positive meeting with SRM, Carpet & Vinyl Showroom, a customer of ours for over 10 years, attend a meeting to review their social and PPC campaigns for the winter months.  I finish the day speaking with our friends at Toast PR and discuss ongoing projects with a set of new goals... there's always a lot of them!
I always try to get home an hour before the kids go to bed and enjoy the bath and bedtime story routine. Finally sitting down around 8pm in time to watch the Great British Bake Off.
Wednesday 3rd October
I'm up earlier than normal and out for a morning run, as I often find it clears my mind for the day ahead, not to mention the fitness benefits.
Most days I arrive at work at 7.30am and enjoy the quiet time until 9am - I often find this is when I am most productive. I have business related meetings first thing that will hopefully benefit the Fishtank team and business moving forwards.
It's Mike's birthday today, one of our developers at Fishtank, and we celebrate with Fish 'N' Chips for everyone. After lunch we are all involved in a promotional video to support the business moving forward. This will play an integral part of our new website, launching before the end of the calendar year.
It's back into the ThinkTank with the accounts team and a catch up on the previous week's Friday WIP to make sure everything is on schedule and no issues have been raised.
I finish work at a reasonable time and since we only live 10 minutes away, I manage to take Rex on a bike ride afterwards. He's still using stabilizers but not far off being able to ride his bike.
Thursday 4th October
Today we welcome our client BHP Chartered Accounts, finalising the prototypes, double-checking the mapped-out processes and findings from our workshop carried out earlier in the month. This was a great success so we are now in the development phase and will be launching a range of sites in November 2018.
I've a clear day ahead of me and I am currently working on a new project and user interface (UI) for Artorius Wealth Management. After carrying out extensive workshops with Artorius this is the phase with all the creativity and the one I look forward to the most.
Home time and time to pick my fantasy team for the weekend. I'm involved in a mini league with over 20 friends and it's seriously competitive. You can always expect a lot of banter come game day. The stakes are high with cash prizes and of course bragging rights!
Friday 5th October
Epic start to the day, I have to pack the car for a long weekend to Skipsea with the family before going to work and when I finally arrive, my first job is to book tickets for Emma and I to go see Take That at the John Smiths Stadium in 2019. A guilty pleasure for both of us - we remember seeing them at Rooftop Gardens in Wakefield before they were famous. Unfortunately, the nightclub has not had such a stellar career!
All booked and time for our Friday 9am WIP meeting. We find this is the best time to discuss all ongoing projects ready to hit the ground running on Monday, making it clear to everyone what it is they are working on.
The first meeting of the day is with local architects Orange Design Studio who are in for a brand workshop and a review of the initial concepts created. They don't like circles... and require some minor modifications before we begin the roll-out.
My final task of the week is with our client Bradford Women's Aid and the Fishtank developers to review the site designs before handing it over to development to ensure any final tweaks across all visuals.
3pm and I'm away quickly to go and collect the troops and avoid the evening traffic on our journey to Far Grange holiday park where we are staying at a friend's static for a long weekend.
We finish the day with a bike ride to the on-site park and we finally remove the stabilizers from Rex's bike. A WOW moment, I will always remember his little face when he could ride a bike for the first time. Certainly one to cherish.
He then cycles off to go see Mummy, Grandma and Grandad and show them that he can now ride a bike... I guess that's his first taste of freedom!
What an end to the day - and a great start to the weekend, set to be filled with beach walks, fish and chips, swimming, more bike rides and dance offs at the kid's disco!