13 August 2018
A Week in My Life: Steve Thompson, Founder and MD of Forward Role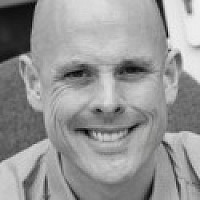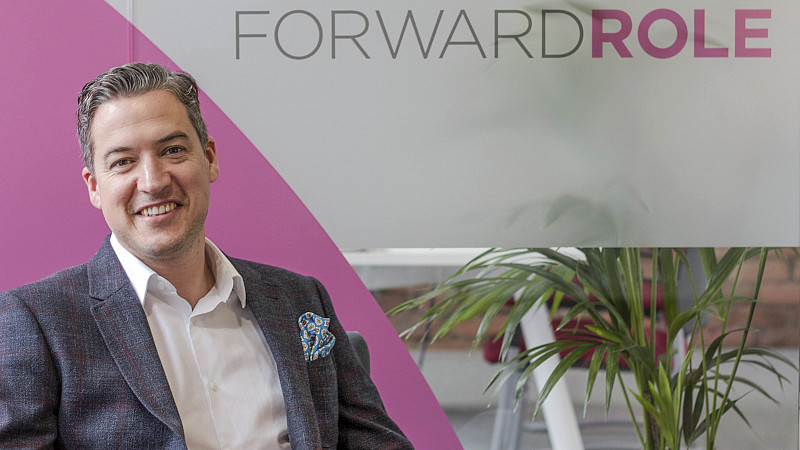 Steve Thompson is the Founder and MD of Forward Role, the North's largest Marketing & Digital recruiter, and one of the UK's most prolific Marketing head-hunters. To suggest another senior media or creative figure for A Week In My Life, please email david@prolificnorth.co.uk.
Monday
Unusually the week starts with a lie in to recover from a delayed Sunday evening flight back from Budapest.
I spent a long weekend in Hungary with the high achievers (or High Rollers as we call them) in our business; as a thank you for all of their hard work, dedication and achievements over the last six months and to celebrate a great first half of the year.
The weekend was a mixture of culture (baths, food and history), relaxation (a couple of lie ins away from my two-year-old; Cooper) and partying hard (trying desperately to keep up with the twenty somethings on the trip).
I think team trips abroad are a fantastic way to build culture in a business. The stories and the camaraderie that you return with outweigh any cost and there were a few good ones on this trip, though I won't embarrass the culprits….
Monday afternoon is spent working from home, offering a role to a Chief Marketing Officer candidate at one of Manchester's most exciting tech scale ups being the highlight. Giving people life changing good news about their career is the single best bit of my job, so this was just the lift my hangover needed.
Tuesday
Our monthly board meeting lasting the majority of the day. Lots to talk about after a slightly disappointing July performance. Summer is always a challenging time of year in recruitment, where understandably client and candidate focus tends to turn away from interview processes to their holidays. Lots of hard work ahead in August.
Time for a quick 'lunch and learn' on our brand new CRM system. Changing systems is always incredibly painful, but our implementation has been relatively smooth so far and lots of bite sized learning sessions are being well received by the team.
The new system is a strategic investment to help us optimise our processes and sourcing tech, so I'm sure the short term pain will be worth it for the long term gain.
I finish the day with a massage, which is a weekly ritual for me. In life and in business I never switch off and find it difficult to relax, but a one hour sports massage once a week resets me and helps me de-stress - and I don't cancel this for anything!
Wednesday
A day spent signing off and testing our new website before its soft launch. The pressure on the launch is threefold as we're also launching our new #talentforgrowth brand, designed by the brilliant Arena Creative, and migrating onto a new URL www.forwardrole.com (recently purchased for the price of a good haggis dinner from an extinct drama society in Glasgow!).
This project has been 18 months in the making, with one failed build with a small web agency abandoned, before engaging with a specialist recruitment platform; Volcanic.
If there is one job that I have a newfound respect for it's Digital Project Managers and I've been wowed by the meticulous attention to detail required by our Head of Marketing Emma Allison to land this project. I'm an ex Marketer, but am happy to admit that this is a job that I could not do. So Digital PM's of the world…I salute you!
Today is my wedding anniversary, so the evening is spent with my amazing and heavily pregnant wife Harriet (more wine for me!) eating at the new Sugo in Ancoats. Love the fantastic, healthy food here and the casual set up featuring shared long tables. Try the Sugo Scoglio if you go – cavatelli with mussels, baby squid and king prawns in a tomato, chilli and ginger sauce – it's delicious.
Thursday
Not a great start to the day as my car was broken into overnight. If you see someone walking around Bolton wearing Oakley Frogskin sunglasses and carrying an ice scraper, please pity them for their shocking music taste - I was most put out that my CD collection was left untouched.
I'm not about to let it spoil my day though as this morning is go live for the new website! A call to Bring Digital, who are managing the URL migration from an SEO perspective for us, and a few last minute checks and we're good to go.
Thanks to all of our UX and Ecom contacts who gave us their insights for free along the way. All feedback on the site is welcome ahead of our official launch in two weeks' time.
We present one of our rising stars with a bottle of bubbly at lunch to congratulate him on his promotion to full consultant. He's going to take the UX & Design market by storm.
The afternoon involves meeting a couple of clients. The first is a fabulous social enterprise that's new to the region - who I'm excited to help connect to other tech entrepreneurs and investors in the North West.
The second is with one of the region's biggest ecommerce brands to take on a retained assignment to find them a Head of Ecommerce. A really exciting job to be able to take to market for our Forward Role Executive division.
Friday
An opportunity to shout on social about being on the front page of 'The Recruiter' magazine's August edition with a cover story featuring our tech incubator initiative – we gave two start-ups free space for six months to give a little something back to the Ecom and tech sectors that give us so much business.
My pride is only tempered by my horror at how awkward I look on the photo. Some posing practice needed for next time!
Lunch at Gusto to celebrate a successful website launch and one of our digital consultant's one-year anniversary with the business.
I finish the week at our Forward Role bar; 'The Base' for a relaxing couple of drinks with the team and a game of pool later I realise I've only got an hour to finalise my fantasy football side ahead of tonight's Friday kick off. Why did no-one tell me United played tonight!
The Forward Role Fantasy Football league had over 300 clients and candidates in it last year, with the winner heading to Simon Wood's new restaurant for an all-expenses paid meal. I'm hoping I can challenge this year after winning it three years ago, but my worry is some of the data scientists in the league are a bit too clever for me.
The weekend, will be spent with my family in Bolton; a BBQ and fire pit session planned for Saturday and a lazy day on Sunday, with the exception of writing this, which on reflection has helped me feel way more productive this week already.